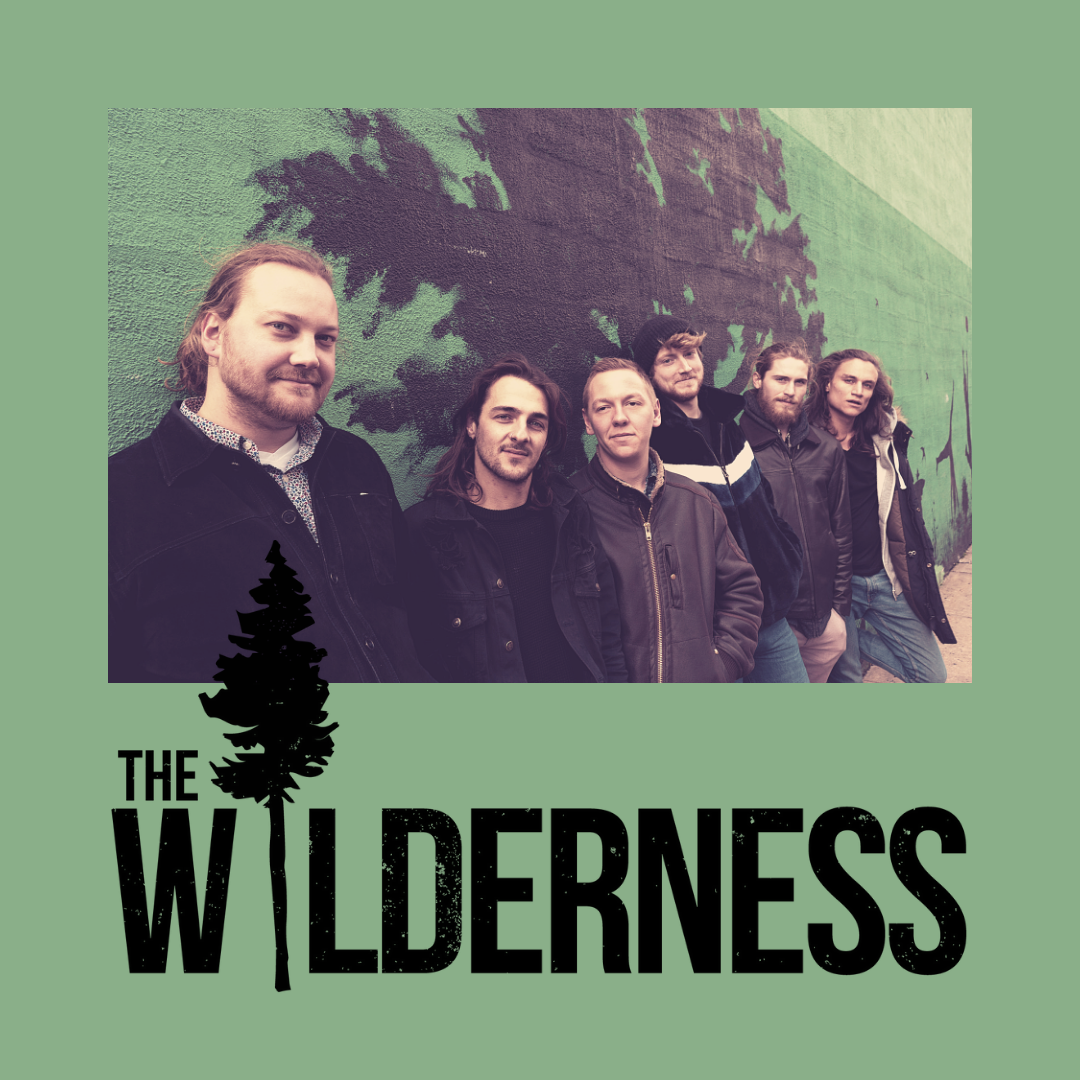 The Wilderness
The Wilderness formed in early 2015 after meeting at an open mic in Kingston, Ontario. Through dedication and optimism, the Wilderness have completed the transformation from a few friends who enjoy playing music into a full time indie rock band.

While they may be based in Kingston, Ontario, their varying musical and cultural backgrounds add a unique aspect to the musicality of their songs. Hailing from distant corners of Canada, the UK, the USA, and Switzerland, their musical and lyrical work is energizing, at times melancholic, and brings people of all age groups together. Taking influences from classics like Springsteen and Dylan, as well as contemporaries such as Mumford & Sons and Josh Ritter, the Wilderness have thrown comfort aside in pursuit of their own energetic and entertaining brand of Rock n' Roll.

Comprised of lead singer Jonas Lewis-Anthony, keyboardist and percussionist Liam Neale, saxophonist Nicholas Lennox, lead guitarist Sacha Lansky, drummer Henry Lawrence, and bassist Karl Tombak, the Wilderness are known among their local ranks as one of the hardest working bands in town.

In just 4 years the band has performed nearly 400 shows across North America including Kingston Buskers Rendezvous, Old Roads Festival, MacKinnon Brothers' Back to the Farm, Ottawa City Folk Festival and Fall For Kingston; having shared the stage with artists such as Reuben and the Dark, the Rural Alberta Advantage, Mimicking Birds, Plants and Animals, and Busty and the Bass.

With three studio recordings under their belt, the Wilderness are gaining fans worldwide with early support from Tinnitist, That Eric Alper, Muse Magazine, Rock The Pigeon, CFRC, York Calling, the Kingston Herald, comeherefloyd, 98.9 The Drive, 96.3 BIG FM, and more.

You can find the Wilderness on stages across the country, busking on the streets, or sleeping at a truck stop somewhere. The Wilderness offer something that will appeal to any music fan.
Video
The Wilderness // American Rage (Official Video)
The Wilderness // Dancing in the Dive Bars (Official Video)
The Wilderness // Hurry Up and Wait (Official Video)