Staff
MusicOntario is a division of the Canadian Independent Music Association (CIMA) and is based out of its offices in Toronto, ON.
Stuart Johnston
Position: President

Stuart Johnston is President of CIMA (Canadian Independent Music Association and its subdivision MusicOntario), made up of 240 companies (which employ more than 2400 people and represent more than 6,000 artists) belonging to Canada's music business. He is also a member of three agencies which process copyrights and licenses, and of the advisory council of the Canadian Conference of the Arts. CIMA's mandate is to develop and advocate policies and services that support a strong, economically stable Canadian independent music and recording industry, ensuring the long-term development of the sector and raising the profile of Canadian independent music both in Canada and internationally.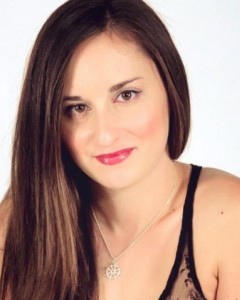 Emy Stantcheva
Position: Marketing & Events Coordinator

Emy Stantcheva is the Marketing and Events Coordinator at both the Canadian Independent Music Association (CIMA) and MusicOntario. Emy came to CIMA in January 2013 with seven years of experience working in music publicity and marketing, artist management, social media, festival/event planning and copywriting. As part of the CIMA team, Emy works on international export projects through the Canadian Blast brand and Music Export Canada arm, arranges various domestic professional development initiatives, and manages domestic events and programs, including CIMA's annual awards gala, the Canadian Music Café and Road Gold certification. With the MusicOntario team, Emy contributes to developing, coordinating, planning and executing all aspects of MusicOntario programming, from marketing and promotions, to showcasing, professional development, and provincial and international market access. A lifelong music junkie, Emy moonlights as Lifestyle Editor for Addicted Magazine.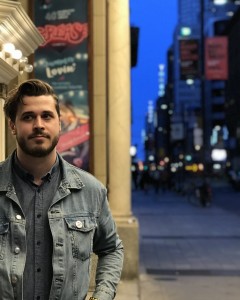 Sam Rayner
Position: Membership Services Coordinator

Sam Rayner joined CIMA/MusicOntario this November, as the Membership Services Coordinator. Raised in the East Coast, he has been in the music scene for over six years as an artist and industry professional. He moved to Toronto in 2014 in pursuit of more experience and later began working for True North Records, specializing in Digital Assets and A&R. Sam is excited to immerse himself in the work of both Canadian music associations.
Sarah Ferries
Position: Administrative Coordinator

Sarah is the latest addition to the team as Administrative Coordinator for both CIMA and MusicOntario. She graduated from the University of the West of Scotland in 2014 with a B.A. in Commercial Music, and has since gained experience in arts and entertainment administration in both the corporate and non-profit sectors. Sarah moved to Canada from Scotland in 2015, and looks forward to immersing herself in the Canadian independent music industry supporting the CIMA/MusicOntario team and our members.