Links

Not a member and want to learn more about MusicOntario? Head to www.music-ontario.ca
MusicOntario is a division of the Canadian Independent Music Association. To learn more about CIMA's advocacy, export and professional development initiatives, head to www.cimamusic.ca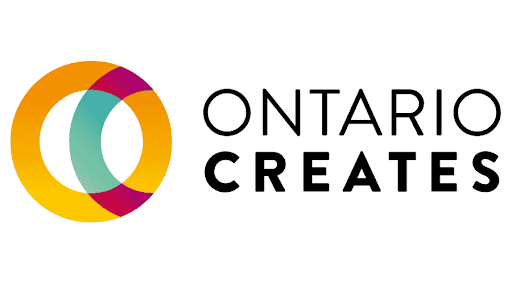 This site was made possible through the financial support of the Ontario Creates.
Canadian (National) Music Associations
Our main focus is the exploration and development of opportunities to showcase and promote Canadian artists and music through the JUNO Awards, Canadian Music Hall of Fame and MusiCounts, Canada's music education charity.
The Canadian Arts Presenting Association/l'Association canadienne des organismes artistiques (CAPACOA) serves the performing arts touring and presenting community through its commitment to integrate the performing arts into the lives of all Canadians. CAPACOA takes initiative in providing leadership, knowledge, communications, skills development and advocacy on behalf of its members and within the arts presenting community.
As a national not-for-profit trade association, the Canadian Country Music Association (CCMA) is committed to the promotion and recognition of our Canadian country talent, both domestically and internationally.
The Canadian Federation of Musicians (CFM) (formerly referred to as AFM Canada) is the leading professional organization of its kind available to Canadian musicians. As the distinctly Canadian division of AFM we negotiate fair agreements for Canadian members, we diligently work to protect ownership of recorded music, secure benefits such as health care and pension for our membership, and actively lobby legislators on Copyright reform and other matters of interest to professional musicians living and working in Canada.
Since 1949 the Canadian Music Publishers Association (CMPA) has ensured the views of music publishers working in Canada and its members are heard. It is our mission to promote the interests of music publishers and their songwriting partners through advocacy, communication, and education.
Music Canada is a non-profit trade organization founded in 1964 that promotes the interests of its members as well as their partners, the artists. Music Canada also works closely with recording studios, live music venues, concert promoters and managers in the promotion and development of the music cluster.
Founded in 1972, The Music Industries Association of Canada (MIAC) is a national, not-for-profit trade association that represents retailers, manufacturers and distributors of music products. The association also represents those providing technologies and services to the event, entertainment, and communication industries across Canada, and the Globe.
The MMF Canada is committed to ensuring that artists receive their fare share of remuneration from every possible income source. As the management sector's voice in the industry, the MMF Canada acts as a lobbying force to various levels of the government on behalf of its members on key issues that affect managers and their artists.
The Screen Composers Guild of Canada (SCGC) is a national association of professional music composers and producers for film, television and new media.
SAC is a friendly community of songwriters here to support each other in the creative journey. We also advocate on behalf of songwriters to protect the value of our work. Being a member has many privileges including opportunities to network, get your music heard, as well as honing the craft.
Regional Music Associations
The Western Canada Music Alliance Inc. was formed in late 2002 when the Music Industry Associations of BC and the Yukon join forces with Manitoba, Alberta, and Saskatchewan. The vision of developing the infrastructure of a regional music industry is intact and now shared across western Canada.
It is the ECMA's mission to foster, develop, promote and celebrate East Coast Music and its artists locally, regionally, nationally and internationally. We strive to succeed in our mission through the execution of our annual event, educational sessions and workshops throughout the year, Trade Missions and our International Export Program.
Music and Film in Motion (MFM) is a non-profit organization whose mandate is to foster and promote the development of the music and film industries in Northern Ontario. As a development agency, MFM seeks to create economic development opportunities in Northern Ontario's cultural industries.
Provincial Music Industry Associations
The Alberta Music Industry Association is a non-profit, service-based association dedicated to helping professionals in the music industry to succeed in their careers. We provide professional development opportunities, lobby government agencies in support of music industry issues and initiate fundraising and sponsorship activities for the association.
Fondée en 1978 pour défendre les intérêts de ses membres et favoriser le développement de l'industrie de la musique au Québec, l'Association québécoise de l'industrie du disque, du spectacle et de la vidéo (ADISQ) est une association professionnelle sans but lucratif.
Manitoba Music is the hub of Manitoba's vibrant music community. We are a member-based, not-for-profit industry association representing over 750 members in all facets of the music industry, including artists and bands, studios, agents, managers, songwriters, venues, promoters, producers, and beyond. Manitoba Music serves all genres, from rock to roots, hip-hop to hardcore, country to classical, and everything in between. Through our programs and services, we provide information, education, communication, advocacy, industry development, and networking opportunities to nurture, develop and promote the growth and sustainability of the Manitoba music industry.
Representing the British Columbia music industry, Music BC is a non-profit society dedicated to providing information, education, funding, advocacy, awareness and networking opportunities to nurture, develop and promote the spirit, growth, and sustainability of the BC Music community.
Music/Musique NB (MNB) is a provincial music industry association that provides a support network for musicians, managers, and businesses that are involved in the creation of music within the province of New Brunswick. MNB is a non-profit association with ties on regional, provincial, and national levels with government agencies and departments who enable us to lobby and promote our industry and our artists whenever possible.
MusicNL is dedicated to providing our Newfoundland and Labradorian musicians with the latest news, information and opportunities that our incredible industry has to offer.
Music Nova Scotia is a non-profit organization that has worked since 1989 with a mandate to encourage the creation, development, growth and promotion of Nova Scotia's music industry. Music Nova Scotia exists to grow and nurture the Nova Scotia music industry, retain our own natural resource and as well, promote investment.
Our mission is to develop, foster and promote the continued growth of the Northwest Territories music industry to its fullest potential. We support the marketing and distribution of NWT Musicians and Recording Artists, provide opportunities for the education and training, increase the recognition of the music industry as a vital element of the economy and cultural identity of the Northwest Territories and provide a voice to government, business, and the communities at large.
Music PEI, founded in 2001 as the Prince Edward Island Music Awards Association, is a non-profit member services organization devoted to advancing careers of Island musicians. Music PEI is actively seeking ways to promote, foster and develop artists and the music industry on PEI. The Association acts as an advocate for the Island music industry and a representative at the national table.
Music Yukon exists to help artists achieve their artistic, career and business goals including musicianship, professionalism, business success, economic self-sufficiency and cultural expression.
SaskMusic is a non-profit, member-based organization that represents, promotes and develops the music industry of Saskatchewan. We work for Saskatchewan music artists and the music industry on provincial, national and international levels. We help our members develop their skills and we provide the resources they need to succeed in the music business.