MusicOntario Communities Connect Brampton: Building Your Team in the Music Biz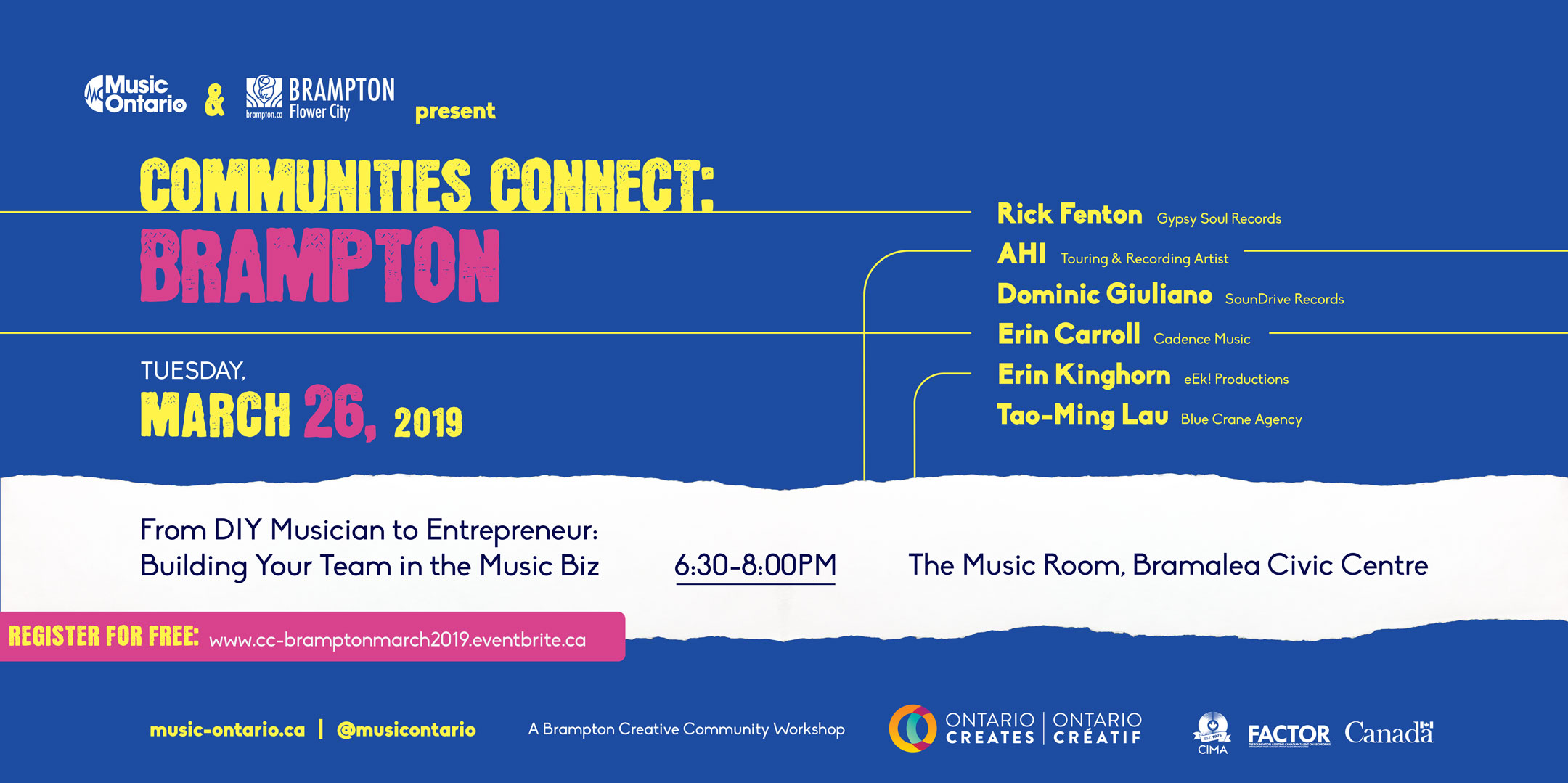 When

Tue 26th March 2019

Where

Bramalea Civic Centre - Brampton, ON

Web

Tagged as
Communities Connect Brampton
From DIY Musician to Entrepreneur: Building Your Team in the Music Biz
Tuesday, March 26th, 2019 - Bramalea Civic Centre
MusicOntario Communities Connect is all about bridging the gaps between Ontario's vibrant music markets based on consultations with local artists, music professionals and creative organizations. This year, MusicOntario is pleased to work with the City of Brampton to present three panel sessions throughout the year for independent artists and musicians.
From DIY Musician to Entrepreneur: Building Your Team in the Music Biz
Many artists aspire to build a cohesive team to handle the business aspects of their careers, whether it be in the realms of management, booking, copyright or finances, to name a mere few. The truth is that most of these professionals have their own checklists in mind before signing new clients to their rosters – for the benefit of both parties. Explore what kinds of experience and materials industry professionals look for emerging acts to have in place when scouting, and how to successfully approach these people to advance your career. Moderated panel and opportunity for Q&A.
PANELISTS:
Light snacks will be served.
FREE to attend!