MusicOntario Communities Connect Brampton: Music Conferences, Festivals & Networking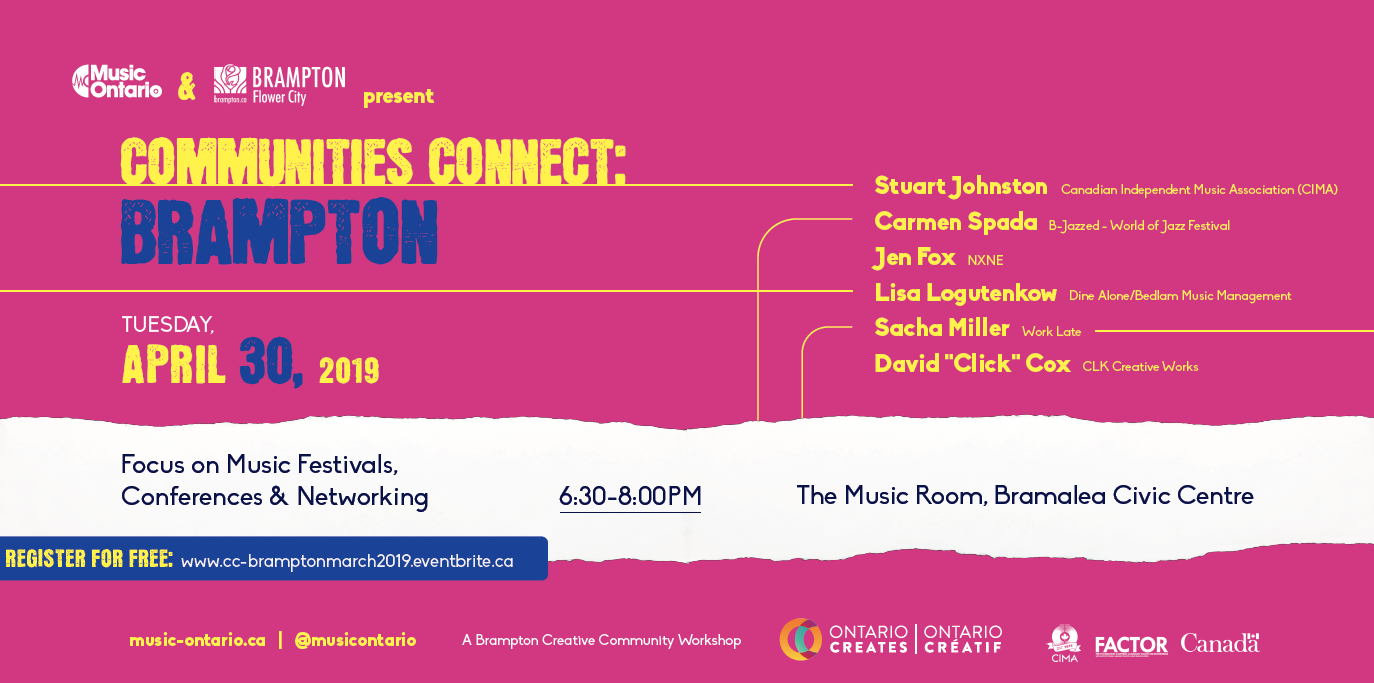 When

Tue 30th April 2019

Where

Bramalea Civic Centre - Brampton, ON

Web

Tagged as
Communities Connect Brampton

Music Conferences, Festivals & Networking
Tuesday, April 30th, 2019 - Bramalea Civic Centre
MusicOntario Communities Connect is all about bridging the gaps between Ontario's vibrant music markets based on consultations with local artists, music professionals and creative organizations. This year, MusicOntario is pleased to work with the City of Brampton to present three panel sessions throughout the year for independent artists and musicians.
Music Conferences, Festivals & Networking
Attending industry conferences is expensive, daunting and time-consuming. So, how can you make the most of it? Working smart goes beyond just showing up and shaking hands or playing a showcase slot; it requires goal setting, preparation and action. This session will give you the chance to hear from the very people who organize conferences and showcases, experienced managers, and entrepreneurial artists to learn from each perspective how to ensure that each conference you go to becomes a meaningful stepping stone in your career.
PANELISTS:
Light snacks will be served.
FREE to attend!