ONTARIO @ SXSW 2020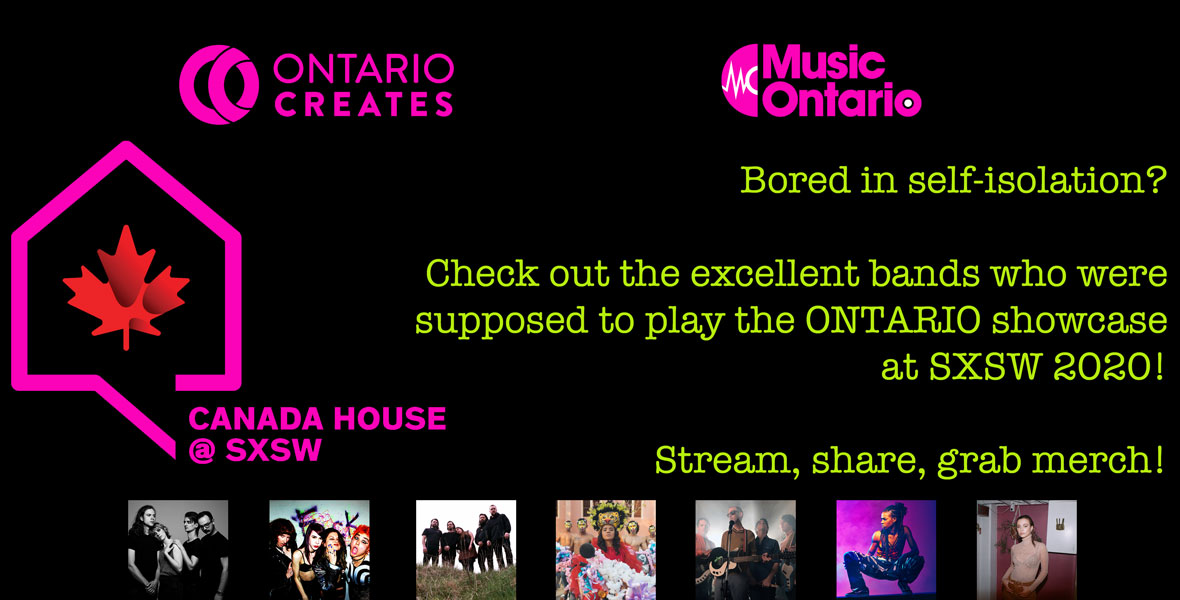 When

Tue 17th, Fri 20th March 2020

Where

Austin, Texas, USA

Web
MusicOntario will be hosting 3-6 Ontario bands to showcase at the annual Canadian Blast BBQ on March 18, 2020 at The Venue (on 6th), presented by CIMA & Music Export Canada.
Please note:
Eligible artists must have a designated business representative attending SXSW with them and participating in CIMA's business activities.
There is a $5.00 submission fee if you are not a MusicOntario member in good standing.
SXSW requires that you apply directly through them for consideration for any official SXSW programming: https://www.sxsw.com/apply-to-participate/showcase...
Deadline to apply is Friday, November 8, 2019.
Applications will be reviewed by an independent Talent Committee. We appreciate all submissions, however, for administrative purposes, only successful applicants will be contacted.
If you would like to learn more about membership with MusicOntario, please contact Sam Rayner: samr@music-ontario.ca.
Thank you!