The Great {virtual} Escape to Canada House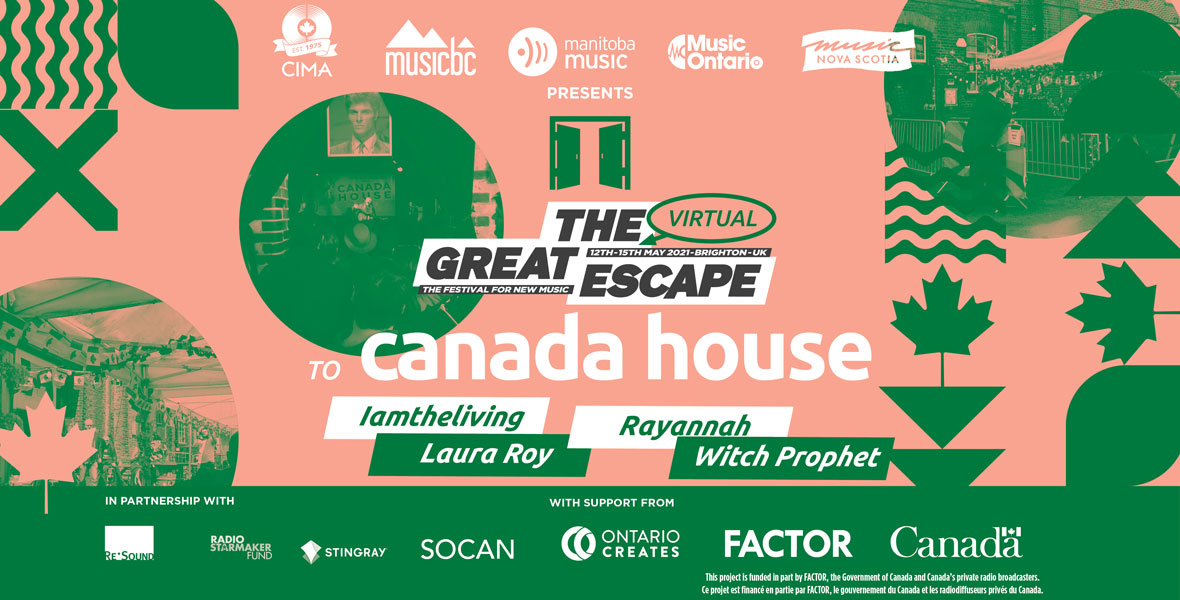 When

Wed 12th, Thu 13th May 2021

Where

Virtual/Brighton, UK

Web
MusicOntario is partnering with CIMA, Manitoba Music, Music BC, & Music Nova Scotia to present "The Great (Virtual) Escape to Canada House" in May 2021! The showcase will take place on May 12 or 13 (date and time TBC).
Interested in participating in the virtual edition of The Great Escape 2021 as a delegate? MusicOntario members have access to a discounted registration rate! Send an e-mail to sam@music-ontario.ca to find out how you can register. CIMA will also be organizing a business event during TGE 2021, which you will also have access to upon registration. Stay tuned for more details.
Ontario has in inimitable With Prophet representing us this year! Read on for more info about the full lineup, and the business opportunities available to delegates.
WITCH PROPHET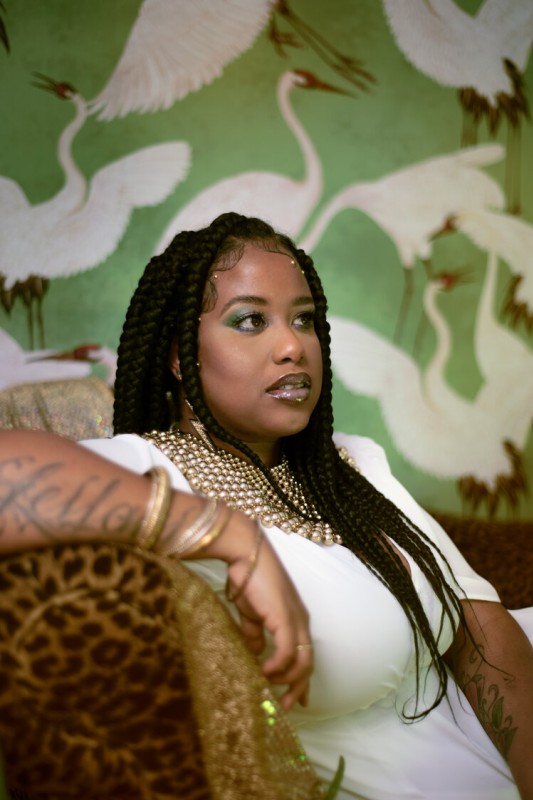 Witch Prophet is a queer, Ethiopian/Eritrean, singer-songwriter, member of grunge/hop/experimental group ATS and the Co-CEO of Heart Lake Records. She provides her fans with a soundscape of vocal layers, loops, raps, and harmonies on a bed of hip-hop, jazz, and soul-inspired beats. Think Erykah Badu meets Lauryn Hill meets Jill Scott.
Witch Prophet has shared the stage with and opened for acts like THEESatisfaction, Shabazz Palaces, Lido Pimienta, A Tribe Called Red, Climbing Poetree, SAMMUS, JPEGMAFIA, The Cliks, Rae Spoon, Zaki Ibrahim, and LAL, to name a few.
She has toured Europe independently twice; playing shows in Paris, Amsterdam, London, and Berlin, as well as performed at North American and European music festivals like: Black Women Rock, New Skool Rules, Soul Of Brooklyn, Allied Media Conference, Montreal Jazz Festival, Sappy Fest, Electric Eclectic, Summerworks, Ottawa Capital Pride, Pride Toronto, Pop Montreal, Halifax Pop Explosion and so many more!
Her free EPs "H.P.B", and "Architect of Heartbreak Remixes" were met with great praise when released fall of 2016 and spring of 2017. As was her highly anticipated album "The Golden Octave" released via her own label Heart Lake Records, May 2018.
In March of 2020, Witch Prophet released her Ontario Arts Council funded sophomore LP "D.N.A Activation". An ode to her Ethiopian and Eritrean ancestral roots, fusing Jazz, Hip-Hop, Soul and RnB with songs sung in English, Amharic, and Tigrinya.
Co-produced by herself and her partner SUN SUN, praised by press and music lovers alike, DNA Activation was shortlisted for the 2020 Polaris Music Prize.
Website: https://www.witchprophet.com/
Twitter: https://twitter.com/WitchProphet
Facebook: https://www.facebook.com/witchprophet/
Instagram: https://www.instagram.com/witchprophet/?hl=en
YouTube: https://www.youtube.com/channel/UCh_kGcNp_HYyjgTsLLGWATg

IAMTHELIVING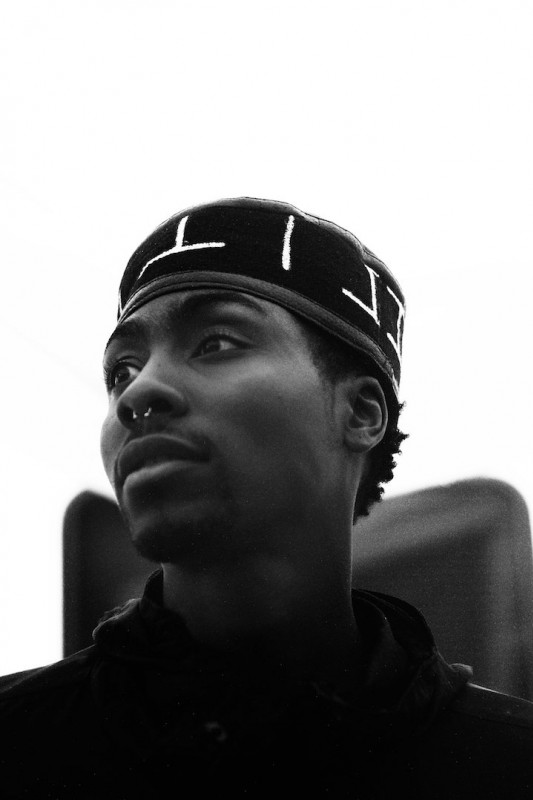 Natural born singer/songwriter and performer from London, England, iamthelivings' strength lies in his art; an authentic and futuristic sound, yet encompasses a classic tone through lyrics and profound vocals. His stage presence and creative drive echo many great artists who came before him.
Website: https://iamthelivingmusic.com/
Twitter: https://twitter.com/iamtheliving
Facebook: https://www.facebook.com/iamtheliving/
Instagram: https://www.instagram.com/iamtheliving/?hl=en
YouTube: https://www.youtube.com/channel/UC-wApsXr5MSkv7cdzK3dGpg
LAURA ROY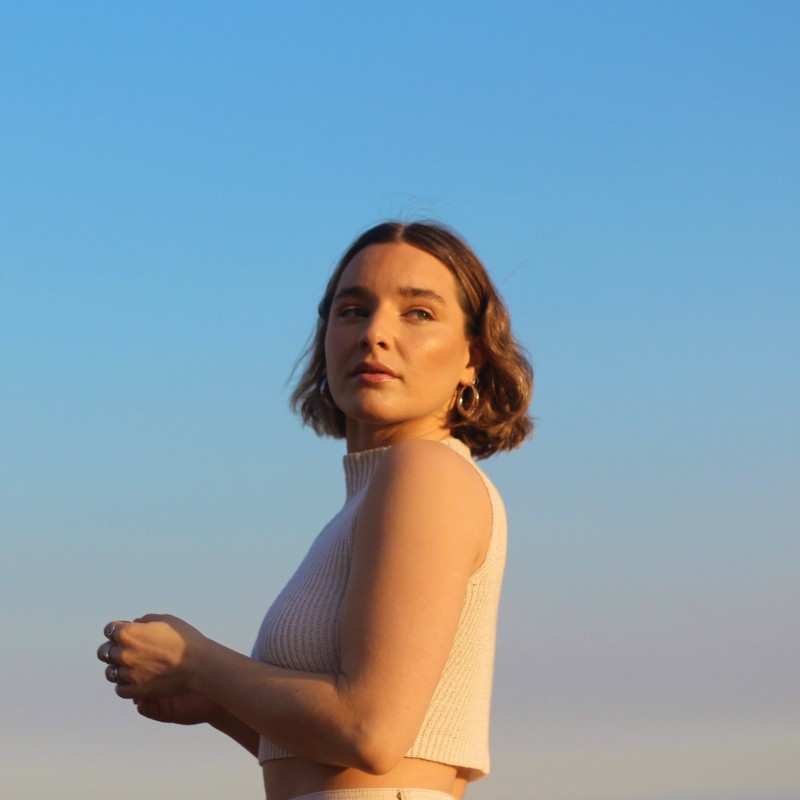 Laura Roy is a singer and songwriter whose music and artistry is constantly evolving. Inspired by iconic songwriters like James Taylor and Carole King, Laura began playing guitar at age 13 and composing her own music, blending her love for classic folk-pop and 90's r&b vocals like Brandy, Alicia Keys and Lauryn Hill. Born in Canada, and raised in the small province of Nova Scotia, Laura's humble beginnings inspired her to grow and explore her love for music. She continued to build her craft studying music in college and spent years developing her songwriting skills in writing camps across the country.
Two EP's and multiple single releases later, the now London, UK based artist showcases her multifaceted vocal range and eclectic songwriting and production styles. Settling into r&b/soul driven material, Laura's most recent EP titled "Forte" was nominated for "Best R&B/Soul Recording of the Year" by the East Coast Music Awards. Since the release of "Forte", Laura has delivered three beautifully stripped back, soulful singles, "Rainbows & Butterflies", "Grow" and "Halifax", and has set the tone for her next project release by recently working with Grammy
Nominated artist Lianne La Havas, and multi-instrumentalist and producer Geo. Outside of her artist projects, Laura has worked as a vocalist for pop heavy hitters, Camila Cabello and Anne Marie, and continues to collaborate and write for others.
Website: https://www.lauraroymusic.com/
Twitter: https://twitter.com/lauraroymusic
Facebook: https://www.facebook.com/Lauraroymusic
Instagram: https://www.instagram.com/lauraroymusic/?hl=en
YouTube: https://www.youtube.com/channel/UC0SlEnM_HE8XFYxCE8RKE5g
Rayannah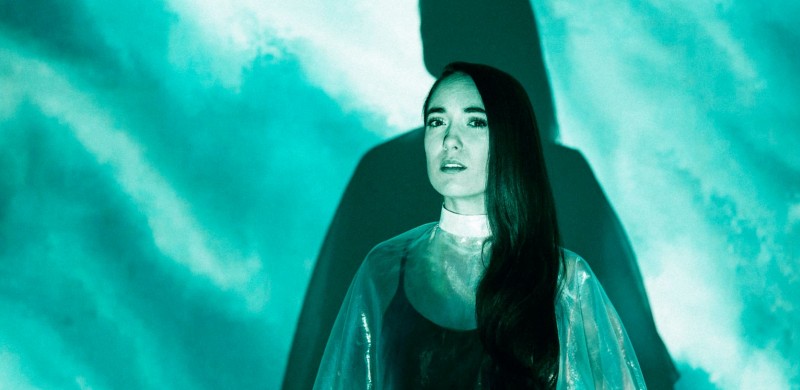 Rayannah bends noise into music by running voice, breath, synth and percussion through loop pedals. Underscored by intricate beat-making, her evocative lyrics in French and English rise above dense soundscapes, pulling listeners into a world both dark and sweet.
Innovative on stage and in the studio, Rayannah unveiled her first full length album Nos repaires (Our Haunts) on March 8, 2019. This new collection of songs pursues and pushes the sounds and textures explored in Rayannah's debut EP "Boxcar Lullabies."
Born and raised in Winnipeg, Rayannah has taken her electro-alternative sound across Canada and Europe. In 2019, Rayannah was named "Francophone Artist of the Year" and "Producer of the Year" along with her colleague Mario Lepage at the Western Canadian Music Awards. Rayannah and Mario were the first francophones ever to receive this honour.
Whether opening for Esperanza Spalding, Ariane Moffatt or Saul Williams, fronting her band or performing alone on stage, Rayannah shares something raw, intimate, and transcendent all at once.
Website: http://www.rayannah.ca/
Twitter: https://twitter.com/rayannahmusic
Facebook: https://www.facebook.com/rayannahmusic
Instagram: https://www.instagram.com/rayannahmusic/
YouTube: https://www.youtube.com/channel/UCJlb937JtrhgFFG8uW7kpPQ
--
All you need to know about The Great Escape 2021 conference + festival channel:
Free for all to enjoy will be the virtual festival channel, where you can experience a huge snapshot of the best new artists showcasing their talents. Delegates can now book their place for The Great Escape Conference 2021 which will bring together music industry leaders, innovators and pioneers from across the globe to discuss, dissect and debate the biggest issues affecting the music business today.
Delegates will have access to an online programme of expert briefings, networking sessions, keynote interviews, panel discussions and educational workshops, helping them to meet, question, connect with and learn from people working in every strand of the music industry from markets all over the world.
At the core of the conference will be CMU+TGE programme, curated and hosted by the music business experts at CMU. This year's CMU+TGE programme will be split into three main strands…
Future Music Talent will look at how music educators and the music industry can better support entrepreneurial early-career music-makers, how COVID has impacted on the fanbase building process for DIY phase artists, and why it's more important than ever to educate the creative community about copyright and data.
Future Music Strategies will consider the latest trends in streaming, fanbase building and the direct-to-fan relationship, and investigate what the touring and festival markets will look like in the post-COVID, post-Brexit world. What technologies, data, influencers, partnerships and strategies will be essential for success in the years ahead?
Future Music World will investigate and celebrate initiatives that are making the music world more diverse, more sustainable and more healthy, and consider the role music-makers and the music industry can play in tackling prejudice in society, addressing the climate emergency, and rebuilding communities as we recover from the pandemic.
You can find more information on each of the above strands plus info on our partner panels here.
Alongside the CMU+TGE programme, there will also be a series of keynote interviews with leading industry professionals, educational workshops for those at the start of their music careers, a programme of panels presented by our industry partners, and a range of online networking events and services.