MusicOntario @ The Great Escape 2023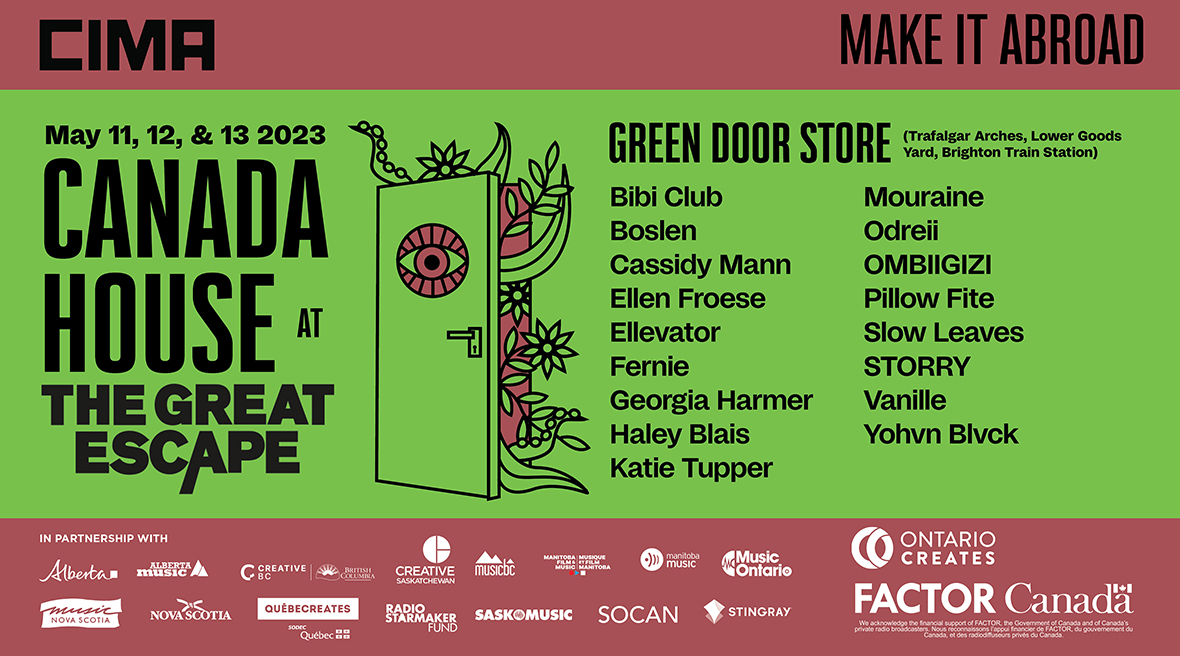 When

Wed 10th - Sat 13th May 2023

Where

Brighton, UK

Web
MusicOntario @ The Great Escape 2023
(May 10-13, 2023 in Brighton, UK)
MusicOntario will be partnering with CIMA to present Ontario artists at Canada House during The Great Escape (TGE) in 2023 in Brighton, UK!
The UK is the 3rd largest recorded music market in the world, according IFPI 2021, so TGE presents an important opportunity for artists and companies to showcase, make new contacts, network, and build their international profiles.
The Great Escape is the festival for new music in the UK, showcasing 500 emerging artists from all over the world in 30+ walkable venues across the city. Music industry professionals from across the globe descend on The Great Escape to discover new music and attend the conference run alongside the showcasing component which features panels, keynote speeches, networking opportunities and more. To learn more about The Great Escape, click here.
If you're an Ontario-based artist or company looking to showcase at or attend TGE in May 2023, please complete this form: https://www.surveymonkey.com/r/TGE2023