MusicOntario @ Northern Power Summit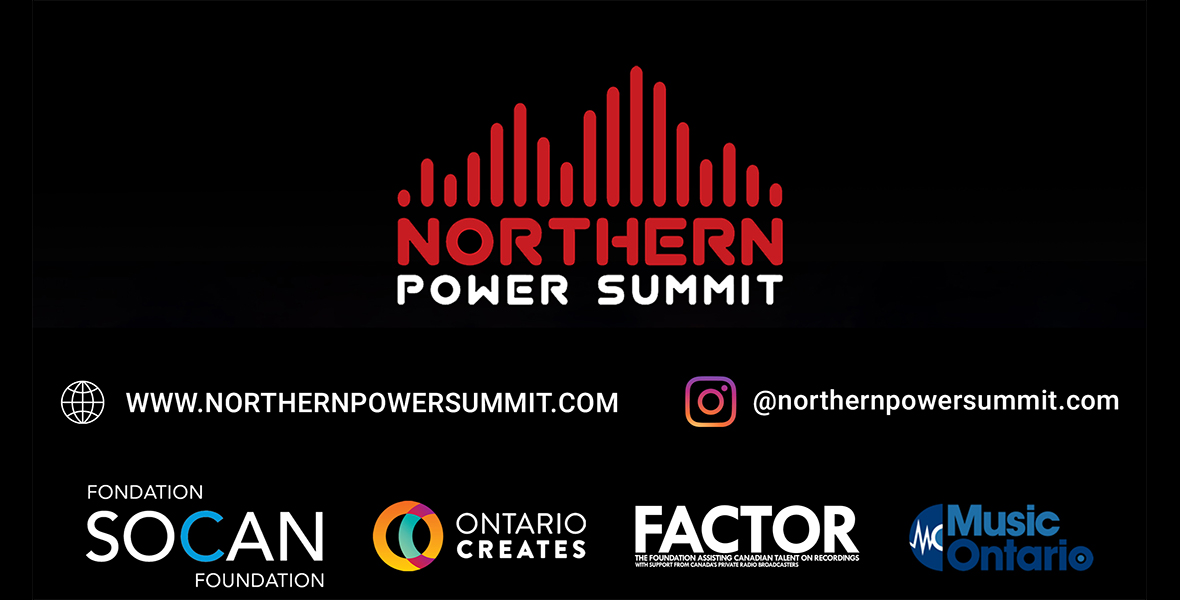 When

Thu 24th - Sat 26th November 2022

Where

Supermarket (Toronto)

Web
Urban Music Conference Northern Power Summit to be held In-Person This November
Northern Power Summit (NPS) will deliver its 6th annual conference as an in-person, three day event in Toronto between Thursday November 24 and Saturday November 26. This artist development initiative provides artists and music professionals the opportunity to develop their careers internationally through education and access to industry experts.
Sponsored by Believe Music, Northern Power Summit will kick off with a showcase night at Toronto's TacoTaco featuring Jory, Aysanabee, Morgan Toney and Keith Mullins. Conference programming will take place at beloved Kensington Market venue Supermarket Bar & Variety. Key panellists and speakers include founder of Barcelona's Future Music Forum Niall Doorley, award-winning artist and producer Keith Mullins and R-Son of renowned American Bluegrass Hip-Hop group Gangstagrass.
Leading up to the conference weekend, the conference is also hosting a series of virtual speaking series via Instagram Live.
With a year-over-year increase in attendance with over 250 registered attendees in 2021, the conference brings together top-tier industry experts from around the world to share their expertise through a combination of panel discussions and TED-style talks, keeping content fresh and moving throughout.
"We are excited to return to an in-person event for 2022! We were fortunate that we were able to pivot to a virtual event last year and the great thing is that it allowed us to attract a global audience," says NPS co-founder and Northstarr Entertainment President D.O. Gibson. "I think there is a hunger for emerging and established artists to return to live performances, and we want to give them the tools needed to get their music heard globally in 2023 and beyond!"
Check out tix and the full schedule here: https://northernpowersummit.com