MusicOntario during the Pan Am Games feat. Harley Card & Dan Fortin and The Paul Metcalfe Duo!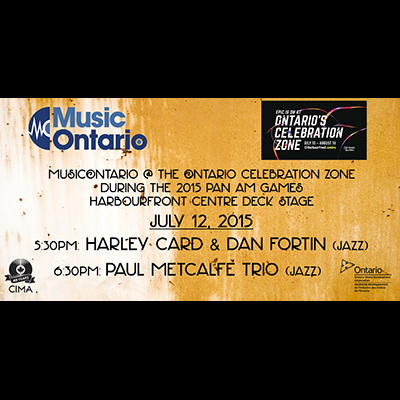 When

Sun 12th July 2015

Where

Harbourfront Centre Deck Stage, Toronto, ON

Tagged as
MusicOntario is taking on the Ontario Celebration Zone's Harbourfront Deck Stage for 10 days during the 2015 Pan Am Games in Toronto! Check us out 5:30-7:30PM each Thursday, Friday, Saturday and Sunday from July 11-26! July 12th brings you...
Harley Card & Dan Fortin - 5:30PM
[caption id="attachment_3401" align="aligncenter" width="519"]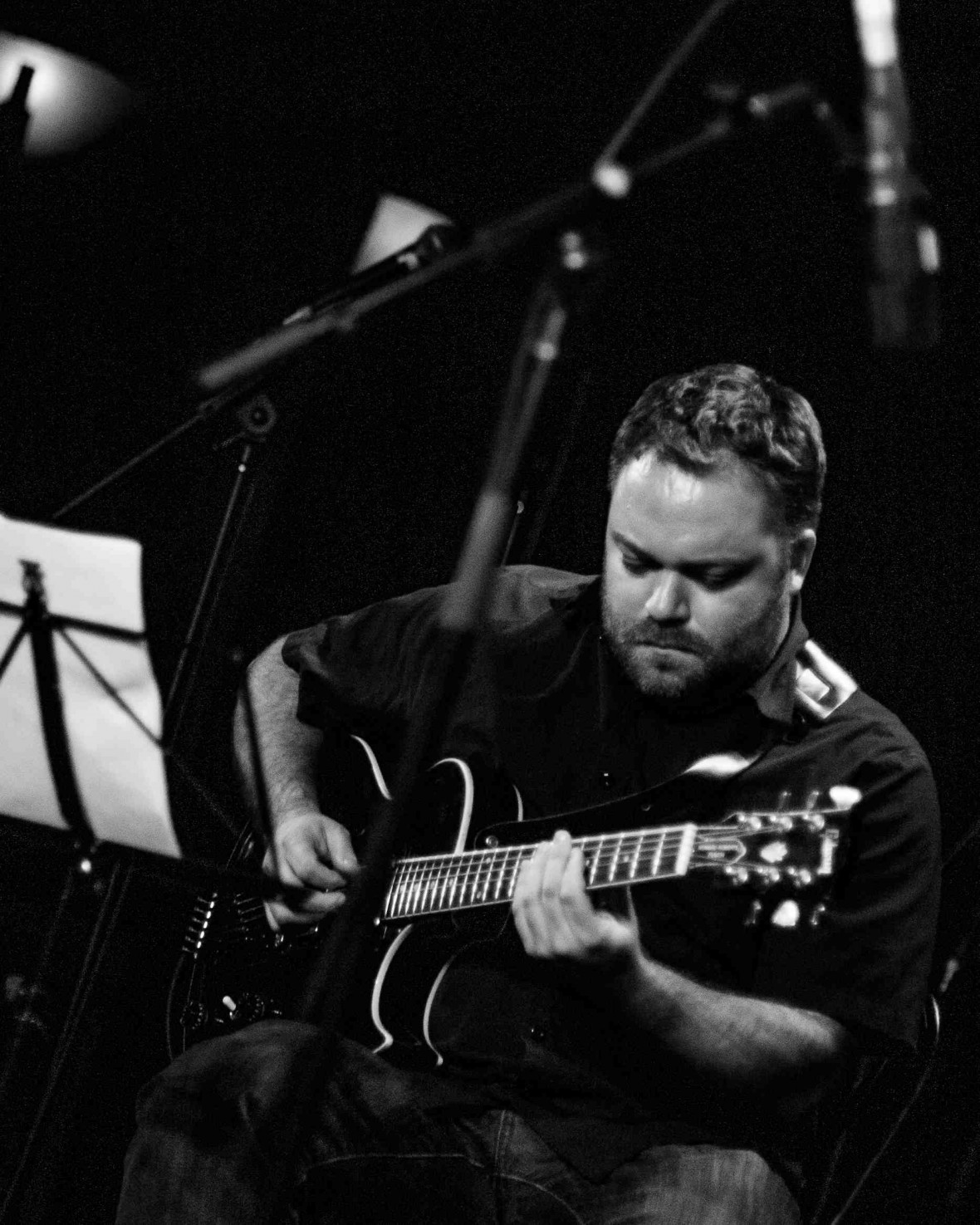 OLYMPUS DIGITAL CAMERA[/caption] Harley Card is a Toronto based guitarist and composer. He is a member of influential Toronto bands; Hobson's Choice, God's Gift To Yoda, and Stoptime. He also leads his own groups; The Harley Card Trio, and The Harley Card Quintet. in 2008 Harley traveled to Switzerland as a semi finalist in the prestigious Montreux Jazz Guitar Competition. Harley's latest album; 'Hedgerow', a follow up to his 2008 debut; 'Non-Fiction' has received critical acclaim throughout Canada, the US, and Europe.
"One of Canada's best kept secrets, guitarist Harley Card's Hedgerow is a spatial exploration of modern jazz. the perfect storm!" -
Brent Black - www.criticaljazz.com
www.harleycard.ca
PAUL METCALFE DUO - 6:30PM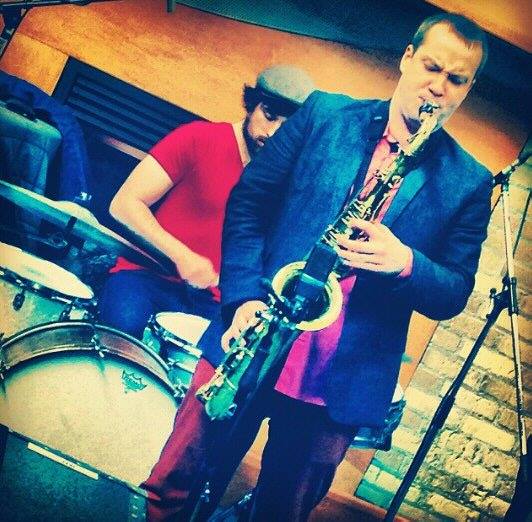 Paul Metcalfe began his music career in Winnipeg.  There he received his Masters in Music Performance at the University of Manitoba under the direction of Steve Kirby.  Even at a young age Paul could be seen in Winnipeg playing with the likes of Ron Paley, Larry Roy, the Winnipeg Jazz Orchestra, and Moses Mayes.  With Moses Mayes, Paul has traveled extensively through Canada performing at venues such as the Montreal Jazz Festival and opening for Herbie Hancock and Kool and the Gang.  Paul can be heard on the Moses Mayes album Second Ring, which received the Western Canadian Music Award for Best Instrumental Album. After finishing his degree, Paul decided to pursue a full time music career in Toronto. There he gained a reputation for gritty soulful playing with an infectious energy. In Toronto, he co-founded the Heavyweights Brass Band whose two albums receive extensive play on JazzFM and CBC radio. Paul has also shared the stage and/or recorded with, among others, John Scofield, Giovanni Hidalgo, Kermit Ruffins, Jackie Richardson, Shadmehr Aghili, Jane Bunnett, Niki Yanofsky, and the Rex Hotel Jazz Orchestra.  He is also a regular member in the Toronto Jazz Orchestra, Drumhand, The Ken McDonald Quartet, Big Rude Jake, The Carissa Neufeld Quartet, and The Mike Field Quintet.
http://www.heavyweightsbrassband.com/band.html