TWIM & WIM-C Present: An evening with Shelly Peiken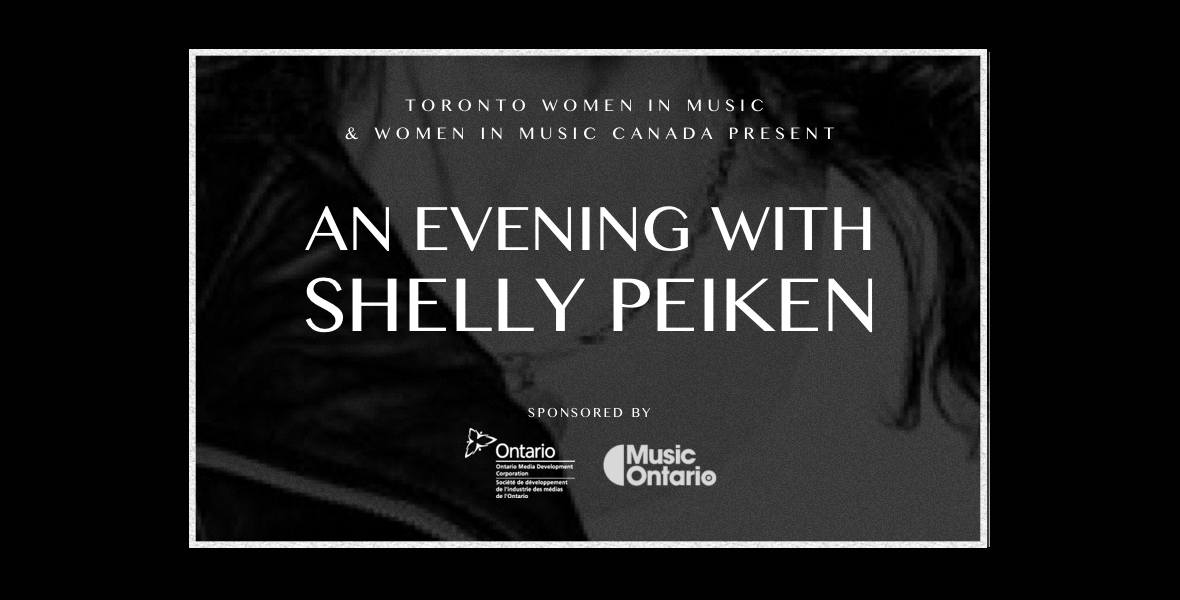 When

Mon 24th July 2017

Where

The Root Down Studio, Toronto, ON
MusicOntario is proud to sponsor this professional development opportunity for women to hear from and speak with a songwriter as prolific and accomplished as Shelly Peiken!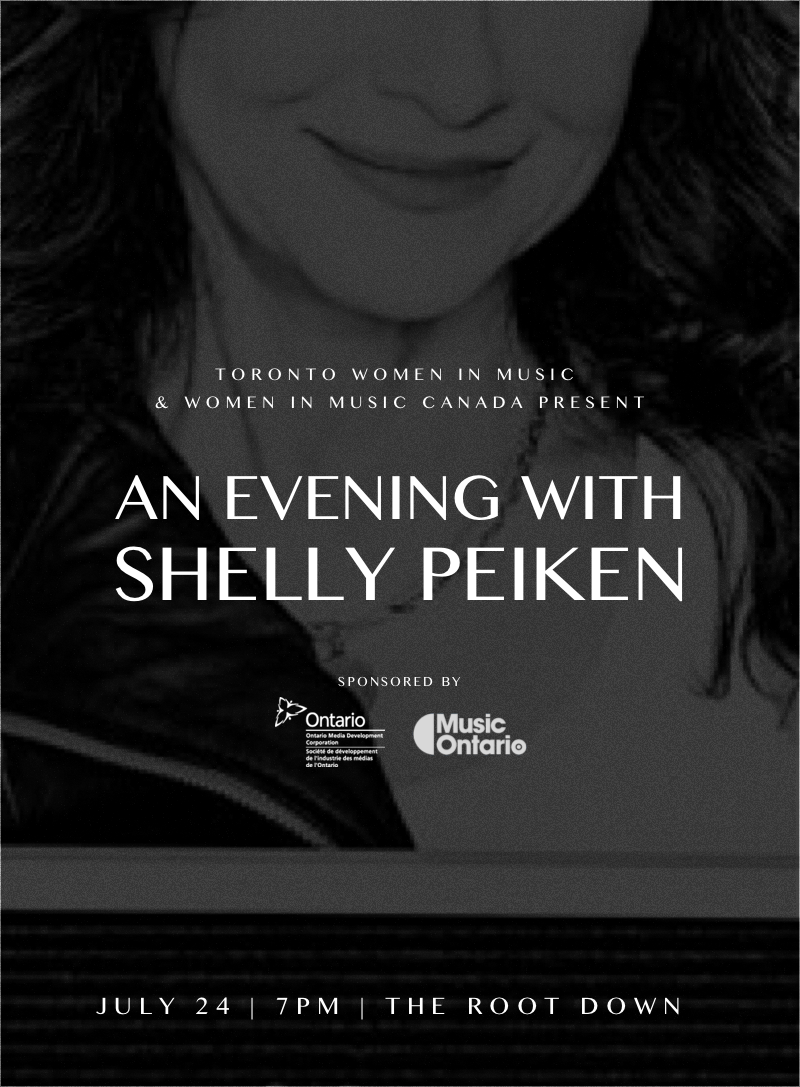 Toronto Women In Music & Women In Music Canada are pleased to present: AN EVENING WITH SHELLY PEIKEN. We are incredibly lucky to catch her while she is in Toronto, visiting from Los Angeles.
Shelly Peiken
is an American songwriter who is best known for co-writing the US #1 hits "What A Girl Wants" and "Come On Over Baby (All I Want Is You)" by Christina Aguilera, the US #2 hit "Bitch" by Meredith Brooks, and the US #16 hit "Almost Doesn't Count" by Brandy. She has also written for or with Britney Spears, Natasha Bedingfield, Keith Urban, Celine Dion, Cher, Reba McEntire, Laura Pausini, NSYNC, Miley Cyrus, Ed Sheeran, Aaliyah, Selena Gomez, Idina Menzel and Demi Lovato. More here:
https://en.wikipedia.

org/wiki/Shelly_Peiken
Shelly recently released her book 'Confessions of a Serial Songwriter'. She will be doing a reading, discussing her career, and performing a few of her hit songs. We are aiming to have books onsite for purchase if you would like to have your book signed. More details to follow.
Please note: Space is limited, and so this event is open to TWIM & WIMC members only. You must RSVP here to attend: https://www.eventbrite.ca/e/twim-wimc-present-an-evening-with-shelly-peiken-tickets-36123421125
If you are not a member of either group, please send your inquiries to the contact info at the event page.