WAVES Afterparty – The Revolution of the Queer Dancefloor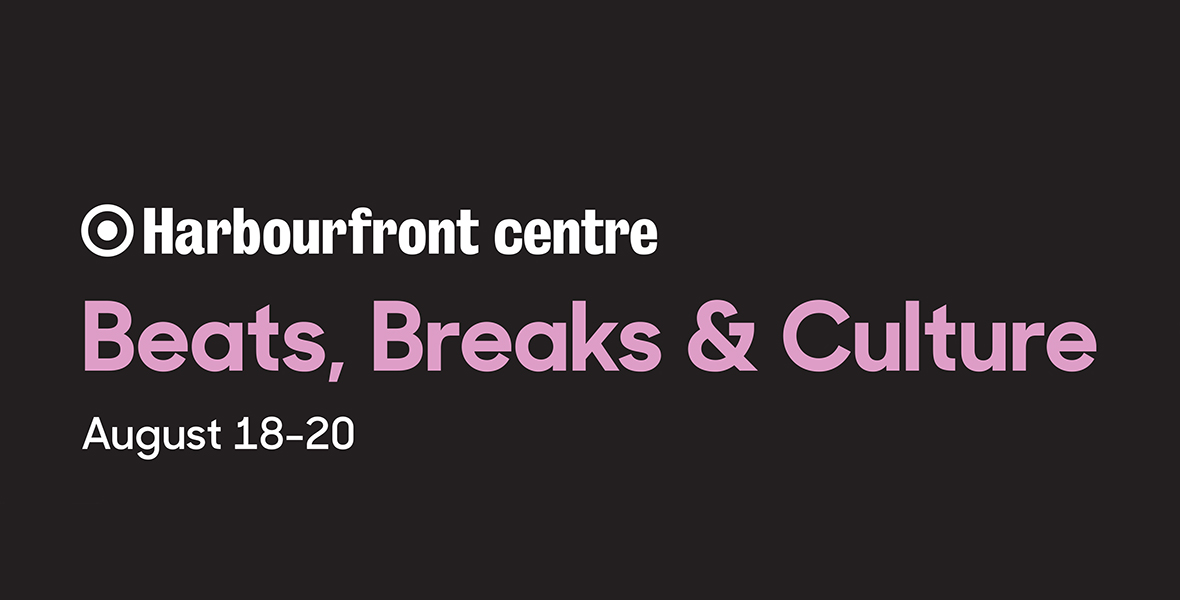 When

Fri 18th, Sat 19th August 2017

Where

Brigantine Room, Harbourfront Centre, Toronto, ON
MusicOntario is supporting the Beats, Breaks & Culture - the next wave of Canadian talent starting new movements in hip-hop and dance music, featuring innovators in genres like post-rap, electro-pop, and world electronica.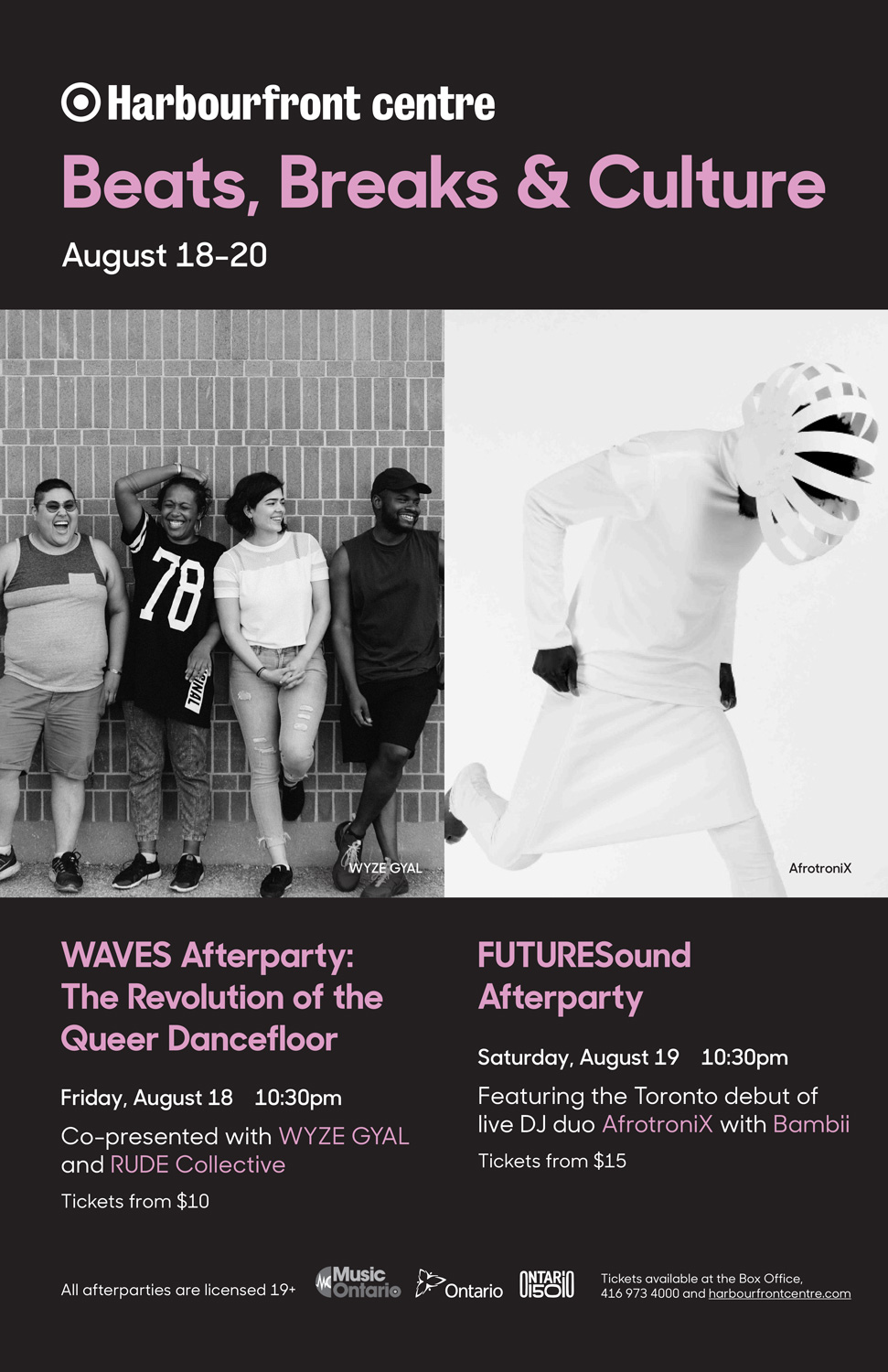 Catch MusicOntario at the WAVES Afterparty on August 18! WAVES explores the ongoing evolution of the queer dancefloor, acknowledging the black and People of Colour (PoC) roots of popular genres, such as ballroom & vogueing, dancehall, house, disco, techno, soca, afrobeat and hip-hop – all spun by Toronto's QTPoC dj collective, and WYZE GYAL DJs: K, okaybashe, angie la-la and frshprspctiv. This event acknowledges that queer and PoC dancefloors are spaces of revolution and work to create spaces for joyful and continued resistance. Co-presented with WYZE GYAL and RUDE Collective: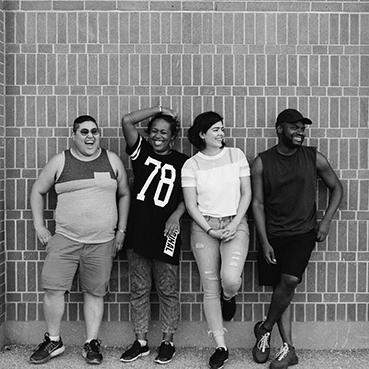 WYZE GYAL
WYZE GYAL is a Queer, Trans, People of Colour (QTPOC) DJ Collective in Toronto, committed to creating anti-oppressive and anti-racist party spaces that'll make you sweat. Wyze Gyal is a four member collective - DJs angie la la, frshprspctiv, okaybashe, K.
facebook.com/wyzegyal
RUDE Collective
RUDE is an acronym for Real Unapologetic Diverse Expression. RUDE Collective reclaims space, highlights racialised queer artist and artwork and aims to constantly de-center oppressive structures while creating immersive experiences. RUDE makes space for racialised queers through mixing and juxtaposing art shows, dance parties, performances and unorthodox artistic expression to create a truly unique experience.
facebook.com/TheRUDEcollective
Accessibility: Wheelchair accessible, entrance via the ramp beside the Information Desk. Washrooms also accessible via ramp, with stalls that accommodate wheelchairs. Gender neutral washrooms available. This is a licensed event (19+). Early Bird $10 for the first 75 Advance $12 Day Of $15