MusicOntario at Folk Music Ontario 2017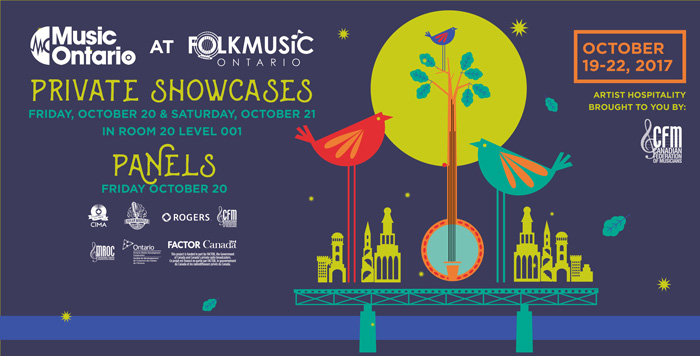 When

Thu 19th - Sun 22nd October 2017

Where

Hilton Toronto Airport Hotel, Mississauga, ON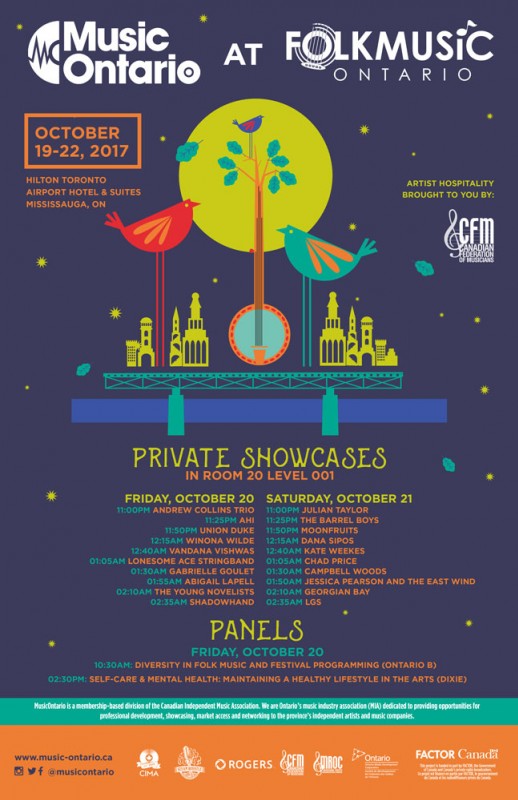 PANELS
Diversity in Folk Music and Festival Programming
Friday, October 20, 2017, 10:30am (Ontario B, Hilton Airport, Mississauga, ON)

Folk music is one of the most richly diverse genres, and among the most inter-connected globally. It celebrates cultures and traditions from all roots and walks of life, and weaves a common thread through the universal language: music. Still, diversity in live music programming is a hot topic issue even in 2017. Our panel draws from the insight and expertise of some of those working to identify, address and bridge those gaps through their work in the arts.
PANELISTS:
Jerod Rivers – Folk Alliance International
Kayla McGee – Small World Music/Polyphonic Ground – Moderator
Max Merrifield – Borealis Northern Lights
Peter Toh – Music Africa (Afrofest)

Self-care & mental health: Maintaining a healthy lifestyle in the arts Friday, October 20, 2017, 2:30pm (Dixie, Hilton Airport, Mississauga, ON)
The importance of de-stigmatizing mental health and sharing access to support and resources is more relevant than ever, and it's just as necessary in the music industry. Whether it's the pressure of lengthy stints of life on the road, managing creative expectations, or balancing the business of the industry with artistic demands, there are many ways to struggle with physical and mental health – especially in a career path that thrives on late nights and high stakes. This open forum discussion strives to highlight some resources and methods to apply toward balancing this lifestyle.
PANELISTS:
AHI – Artist
Amanda Power – Unison Benevolent Fund
Angie Nussey – Wellness Speaker, Singer-Songwriter
Rosalyn Dennett – Canadian Federation of Musicians/Artist – Moderator
Winona Wilde – Artist

ARTISTS

Friday, October 20, 2017, 11:00PM: Andrew Collins Trio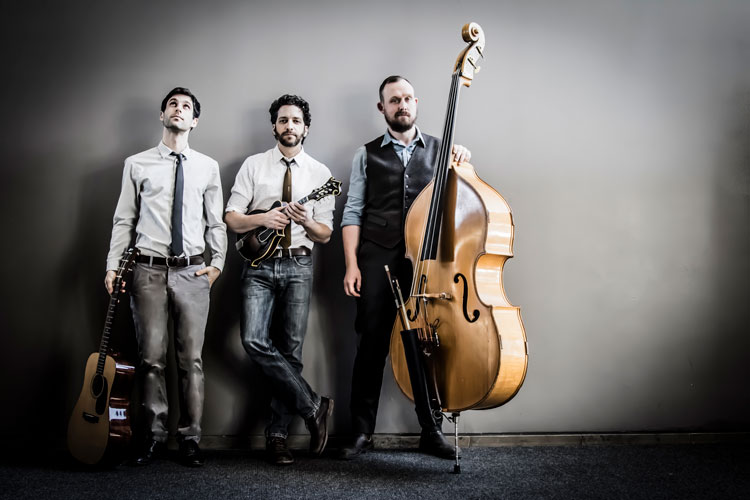 www.andrewcollinstrio.com
The mercurial, 5x JUNO-nominated/7x Canadian Folk Music Award winning mando maestro Andrew Collins finds himself – through no actual fault of his own – at the epicentre of Canada's burgeoning acoustic/roots music scene. He didn't invent it – but he's certainly a major contributor, having co-founded noteworthy Canadian bands, Creaking String Quartet, the Foggy Hogtown Boys and, more recently, the Andrew Collins Trio.
Collins who's comfortable on mandolin, fiddle, guitar, mandola, mandocello and vocals is joined by Mike Mezzatesta (guitar, mandolin, fiddle and mandola) and James McEleney (bass, mandocello and vocals) as they showcase their popular collision of bluegrass, folk, jazz, classical and swing.

Friday, October 20, 2017, 11:25PM: AHI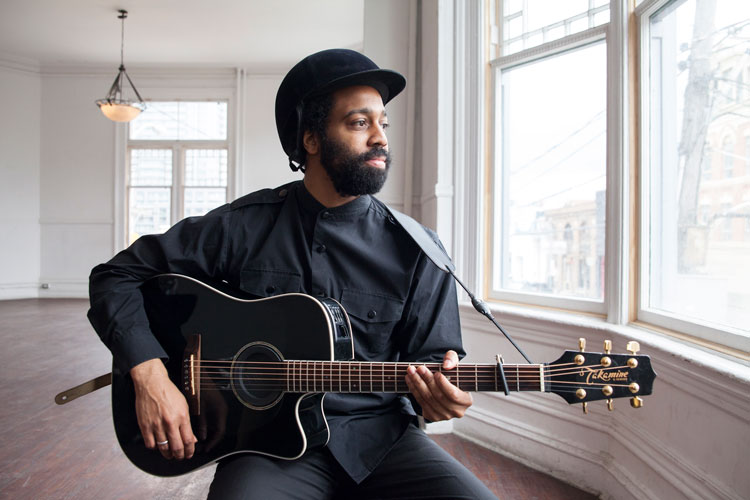 Brampton-born alt-folk songwriter AHI (pronounced "eye") has traveled 100,000 miles, armed with an acoustic guitar and a voice like "gravel on silk". As winner of FMO's 2017 Stingray Rising Star Award and one of NPR's favourite discoveries of the year, this soulful troubadour is one of Canada's most promising new voices.

Friday, October 20, 2017, 11:50PM: Union Duke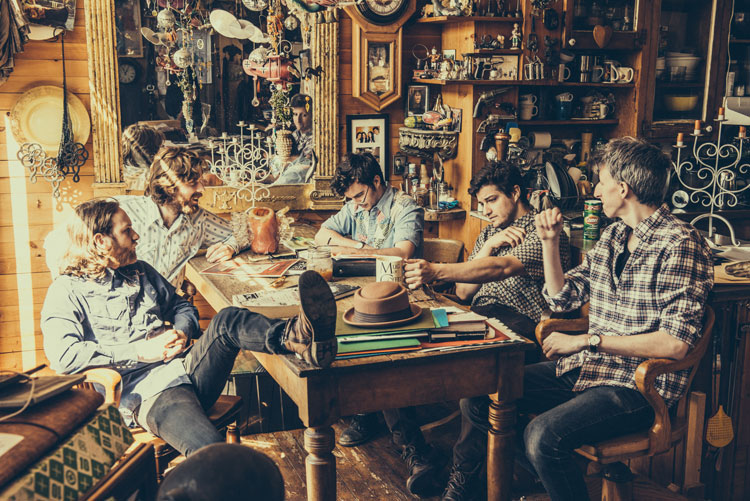 Union Duke is a Toronto folk quintet with an explosive live show. Bridging soulful indie rock with bluegrass and country, the group belts out soaring harmonies over rambling banjos and chicken pickin' guitars. Their 3rd full length album "Golden Days" was released in August 2016 and they are currently hard at work on a follow-up. You can check out their brand new music videos for "Baby Don't Break" and "Heavy Wind," both directed by Banner Isaac, on their website. Union Duke is two fifths city, two fifths country, and one fifth whiskey.

Friday, October 20, 2017, 12:15AM: Winona Wilde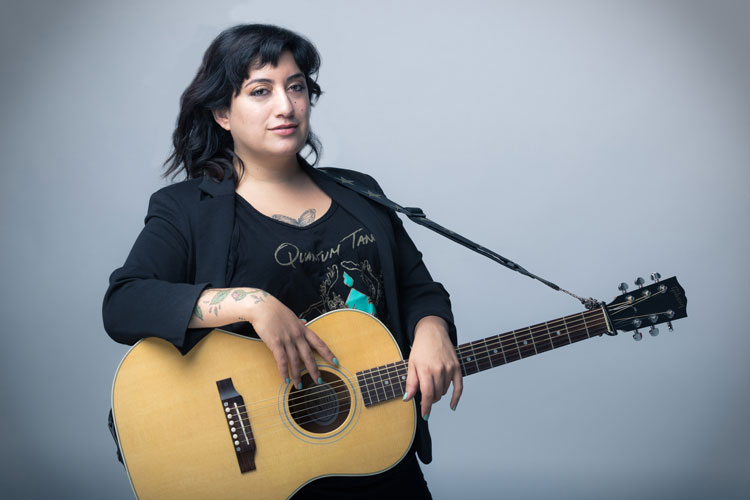 Winona Wilde is singer/songwriter Noosa Al-Sarraj, a 2017 Kerrville New Folk winner, 2015 BC Musician Magazine Songwriter of the Year and self-identified "Iraqi-Ontarian" who continues to redefine the image of troubadour. After 4 years of gruelling road life starting in Dawson City, YT and comprising nearly every state, territory, province, and even parts of Europe, she is happily back at home in Ontario. Her third studio album, Wasted Time, was released October 6 and has been positively received across Canada. She will be touring her album next week in Texas, Colorado and parts of Canada.

Friday, October 20, 2017, 12:40AM: Vandana Vishwas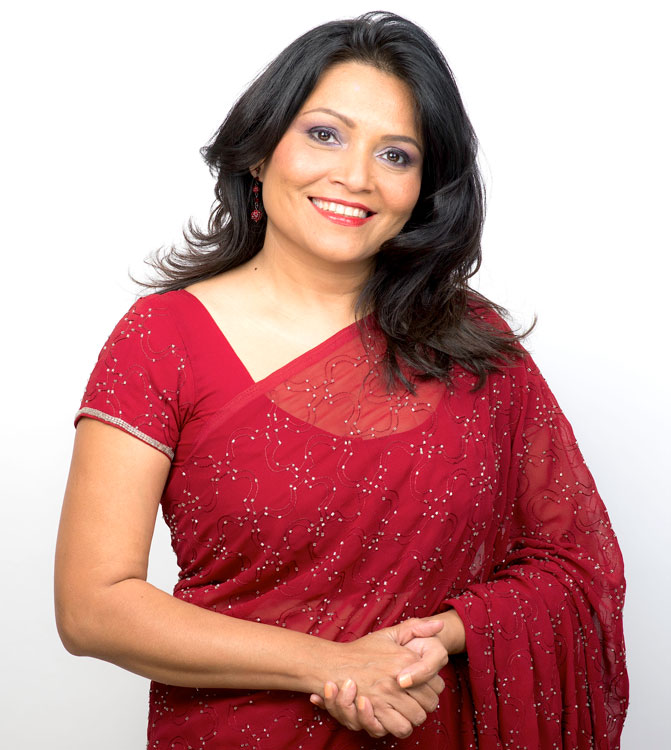 https://www.vandanavishwas.com/
Vandana Vishwas is an Indo-Canadian singer-songwriter, composer, arranger and music
producer in South Asian genre who experiments with various Western and ethnic genres of music. A former All India Radio artist, Vandana has composed, arranged, sung and released three self-produced music albums and a single. Her third album 'Parallels' debuted on Roots Music Report World charts at No.1 in October 2016 and stayed at top for four straight weeks. The album also topped the Earshot National International charts in January 2017. 'Parallels' and its songs won Toronto Independent Music Awards for Best World, silver medal at Global Music Awards in World Music and Best Female Vocalist categories and Akademia Awards for Best World Beat Album and Best World beat Music video.

Friday, October 20, 2017, 1:05AM: Lonesome Ace Stringband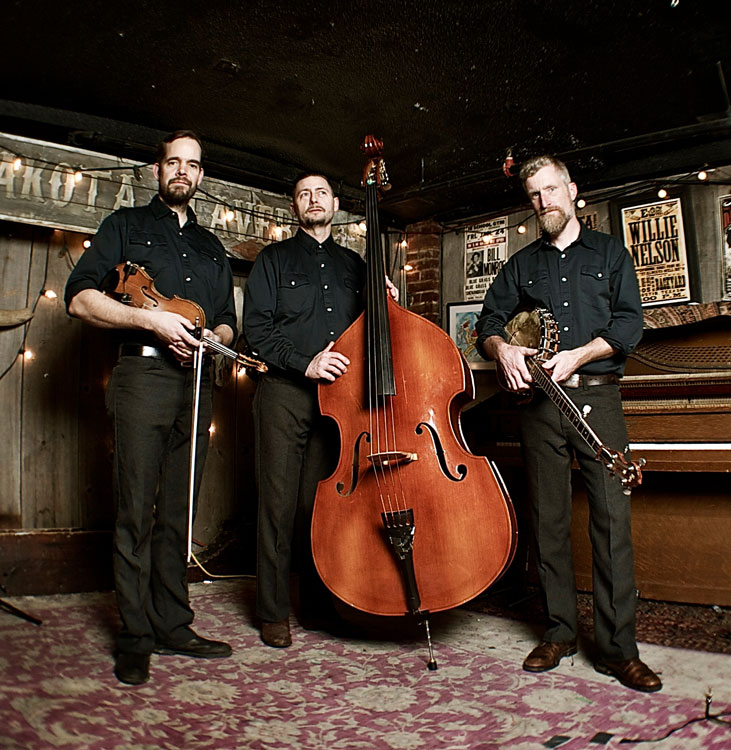 Since 2008, the Lonesome Ace Stringband has been cultivating and performing a big repertoire of tunes and songs that draw from the huge well of traditional American and Canadian music, as well as creating original material that reflects their powerful dynamics and common vision as a group. Get ready for an old-time stringband with bluegrass chops that plays really good music. This seasoned trio connects to the heart and ear through their shared love of Appalachian mountain music. With haunting melodies, buzzing vocal harmonies and driving rhythm, you'll soon be drawn into the groove of the Lonesome Ace Stringband!

Friday, October 20, 2017, 1:30AM: Gabrielle Goulet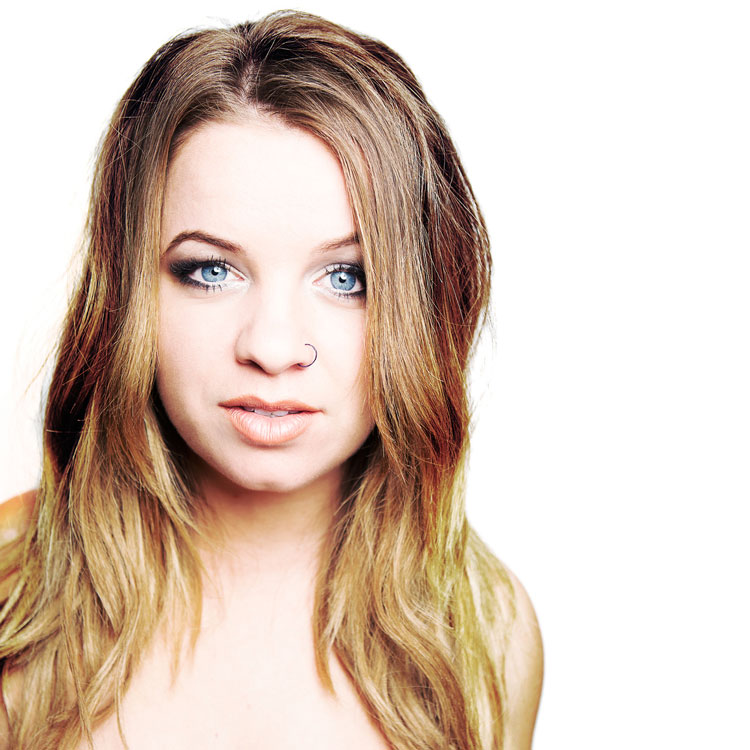 Gabrielle Goulet is a franco-ontarian singer-songwriter who charms her audience wher- ever she goes. She won "SOCAN's song of the year" award at the 2016 Gala Country with the song "Juste Toi" and was the recipient of Best female Artist" award at the 2015 Prix Trille Or. She received 2 nominations at this year's Gala Country, in the "Songwriter of the year" and "SOCAN's song of the year" with her song "Pas plus que ça".
In 2015, Gabrielle had the honour of performing at the opening ceremonies of the Para- PanAm games in Toronto. Later that year, she was named RougeFM's "Talent à décou- vrir". Upon releasing her EP "Ton Garage" in March 2016, Gabrielle was also named the "BUZZ Énergie" of the month. Since the release of "Ton Garage", Gabrielle Goulet has been in the top 10 of the BDS FRANCOPHONE charts (commercial radio) for 20 con- secutive weeks.
She released her 2nd album, titled 'Elle Sait", on March 31st. In this album, Gabrielle Goulet returns with a new confidence and freshness, and in a very current style, which is both country and pop.

Friday, October 20, 2017, 1:55AM: Abigail Lapell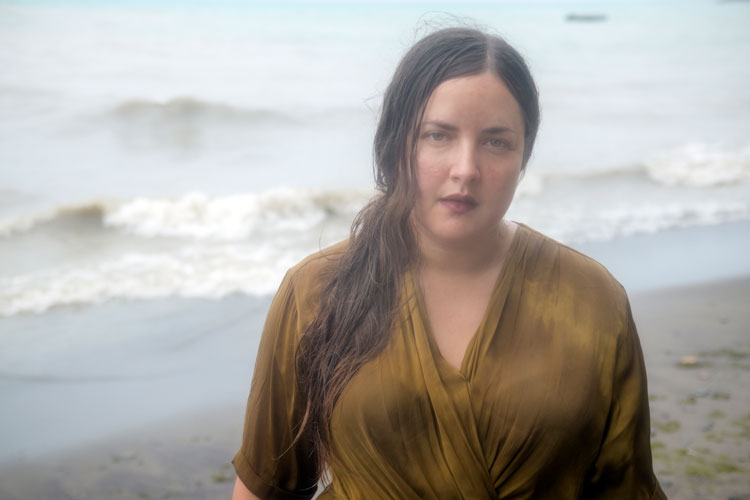 Toronto's Abigail Lapell draws freely from folk-roots, indie and punk rock traditions. She received the 2016 Colleen Peterson Songwriting Award from the Ontario Arts Council, and NOW Magazine called her a "folk/country artist to watch" in 2017. Lapell has toured across North America, Europe and the U.K., performing on vocals, piano, harmonica and finger style guitar. Hide Nor Hair, her sophomore CD/LP, is out now on Coax Records. The album has just been nominated for two 2017 Canadian Folk Music Awards, for Contemporary Album of the Year and Contemporary Singer of the Year.

Friday, October 20, 2017, 2:10AM: The Young Novelists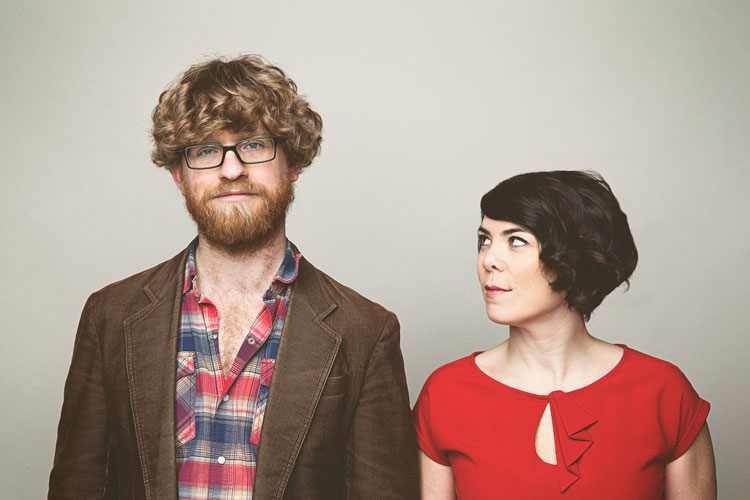 http://theyoungnovelists.com/
The Young Novelists craft contemporary folk songs with harmonies reminiscent of Simon & Garfunkel or The Civil Wars. Their last album "made
us strangers" earned them a number of accolades including a Canadian Folk Music Award for New/Emerging Artist and the Colleen Peterson Songwriting Award. They were also finalists in the New Song Music Competition and won the Grassy Hill CT Folk Songwriting Competition. This husband-and-wife duo balance tender harmonies with darkly poetic lyrics. When their songs go to their heaviest depths, they are always balanced by their obvious enjoyment for making music. They are currently working on a new album due out in 2018 but you might hear some of the new songs in upcoming performances.
Friday, October 20, 2017, 2:35AM: Shadowhand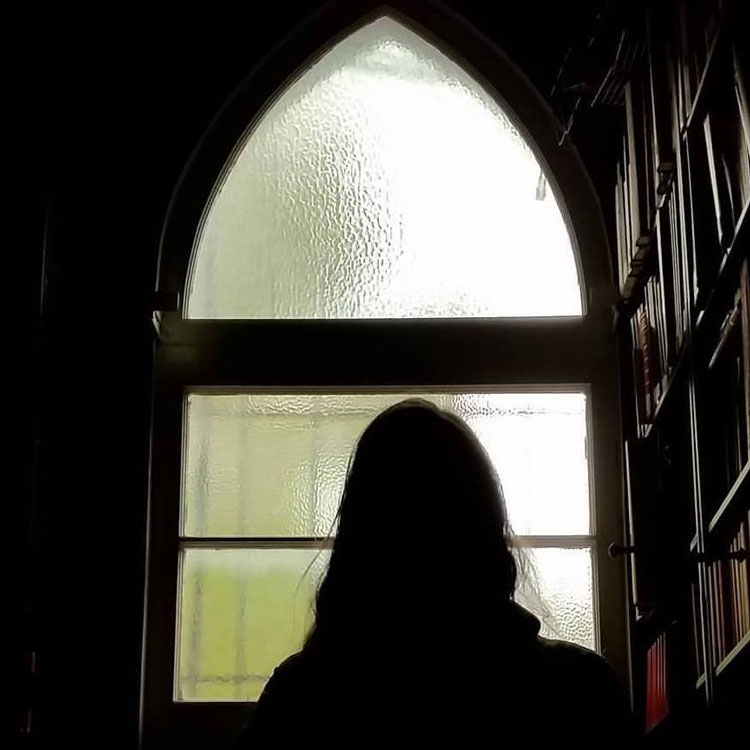 https://shadowhand.bandcamp.com/
Starting as a recording project of songwriter Jamieson Mackay, Shadowhand arranges folk songs in a ghostly style of soul music. Described as the sound of leaving a party alone to walk to the store for cigarettes, the band has been touring between the GTA and Montreal throughout 2017. In January 2017, they opened for Juno Nominee Mo Kenney at the Gladstone Theatre in Ottawa, and were featured in CityFolk 2017's Marvest. Their debut album, "Through The Fog" is set to be released in the Winter of 2017/18.

Saturday, October 21, 11:00PM: Julian Taylor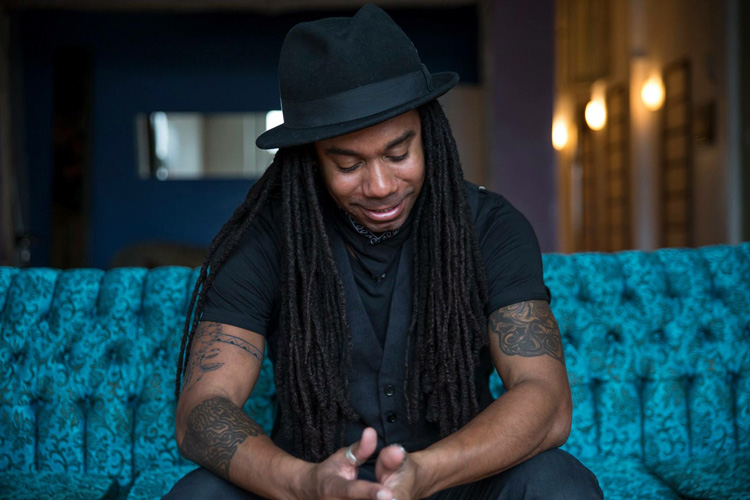 https://juliantaylorband.com
What a pleasure it is to find in the monoculture of the current musical moment a group of musicians bold and talented enough to be various. In an era when music lovers seem to be required to like one thing, one style, one genre we get the protean of the Julian Taylor Band confident enough in their own abilities to delimit the genres and let the soulful beats resound from wider horizons. Here we have rhythm and blues, hard rock, thoughtful folky songs, and even a little hip-hop. In one way it signals something new —an exciting amalgamation of musical styles too long held apart. But in another way it's a return to roots – the roots of the Toronto sound. You can't listen to this album and not recall that Toronto has always been "the meeting place". And just as many tribes and peoples always came through the nexus of this landscape so the musical tribes have continued the tradition.

Saturday, October 21, 11:25PM: The Barrel Boys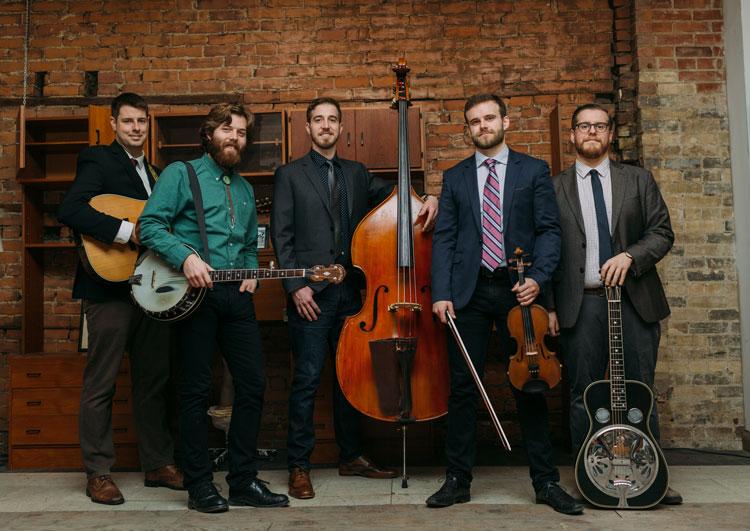 A bluegrass powerhouse featuring exceptional harmony singing, killer picking, and a fun-loving, down-to-earth stage presence, The Barrel Boys are a unique staple of the Toronto music scene. Informed by the deep traditions of bluegrass, country, old-time, and Americana, they have crafted their own unmistakeable sound into an exuberant and deeply soulful musical experience. This past June, The Boys released their second full-length album of all-original bluegrass, Cold Spring, which showcases each member in turn as a compelling lead singer and songwriter while the rest of the band fills in ear-catching vocal harmonies and instrumental flair.

Saturday, October 21, 11:50PM: Moonfruits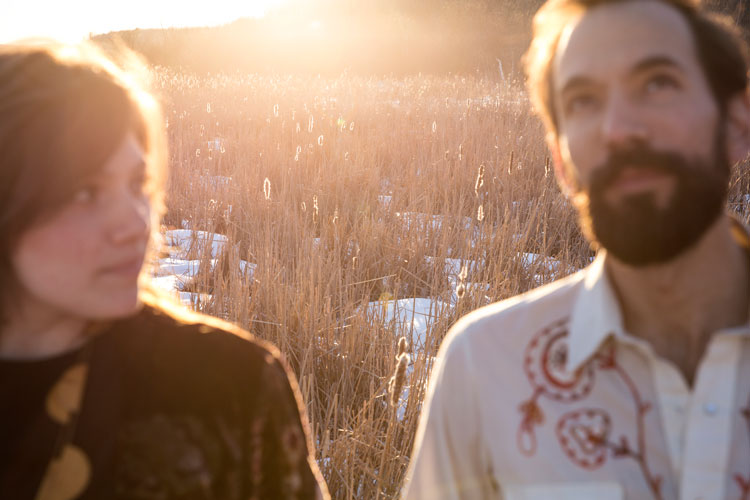 By turns cheeky, atmospheric and vulnerable, bilingual folk duo Moonfruits prides itself on crafting honest music that transports the listener. Stripped down arrangements bloom into soundscapes that dance around the couple's soaring harmonies and storytelling. Expect imagery-first folk music that captivates listeners and celebrates common ground. //
[FR] Groupe sur scène, couple dans la vie, le duo Moonfruits crée un folk qui donne voix à ses valeurs et son imaginaire. Guidées par le banjo et la guitare, les harmonies envoûtantes de Moonfruits transportent le public dans un univers qui célèbre le pouvoir rassembleur du quotidien. //

Saturday, October 21, 12:15AM: Dana Sipos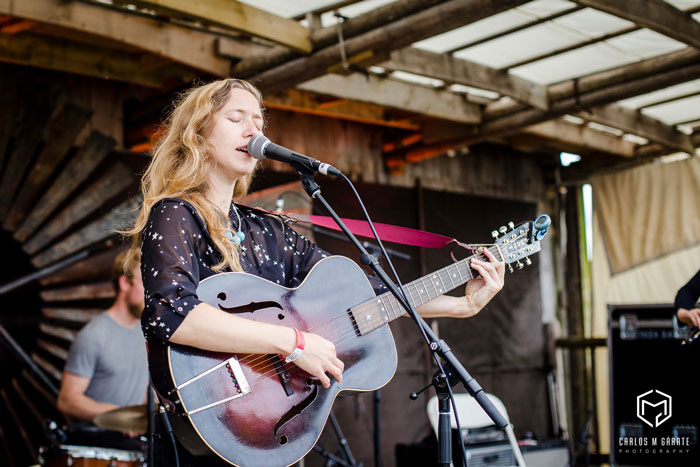 http://www.danasipos.com/
Described by No Depression as a 'consummate singer and songwriter with a wholly unique sound,' Dana Sipos' captivatingly nuanced songs are filled with a haunting surrealism. She tours by bicycle, tall ship, canoe, train (and van :). Her last album, Roll Up the Night Sky, released on underground Nashville label Muddy Roots, was nominated for a Canadian Folk Music Award in the Pushing the Boundaries category. She was recently a Kerrville Folk Festival songwriting finalist and selected as a resident for the inaugural songwriting residency at the Banff Centre. A new album, Trick of the Light, will be released in early 2018.

Saturday, October 21, 12:40AM: Kate Weekes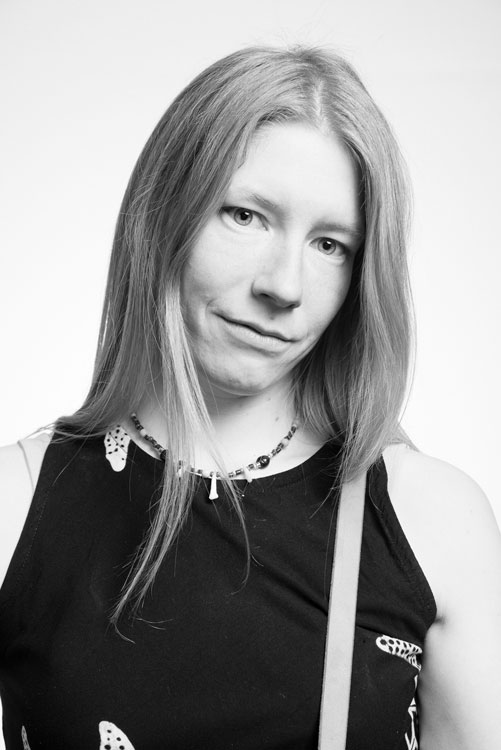 Northern wilderness adventurer Kate Weekes captures the landscape of her travels in song. Dog mushing above the Arctic Circle on a Norwegian fjord has influenced her most recent body of work. Kate's 'live' performance is laden with candid stories of beatnik travel and time in the bush. Kate has received the 2017 Songs from the Heart award in the political category for her song 'Sing it to the Hills' from Folk Music Ontario.

Saturday, October 21, 1:05AM: Chad Price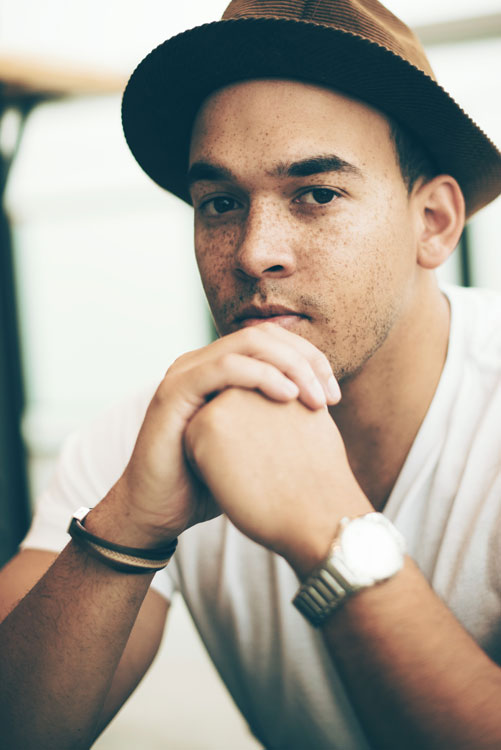 http://www.chadpricemusic.com/
If you were asked to describe the music of Chad Price's self-titled sophomore album in three words, those words might just be, "grown folk music"…at least that's how the artist himself answers the question of what his music has evolved into since his first release in 2012: "The music I'm making now has a maturity and sophistication about it that I haven't had before. I've arrived at a place where I feel incredibly at home and at peace musically. I'm not searching for my voice. I've found it on this album."
Saturday, October 21, 1:30AM: Campbell Woods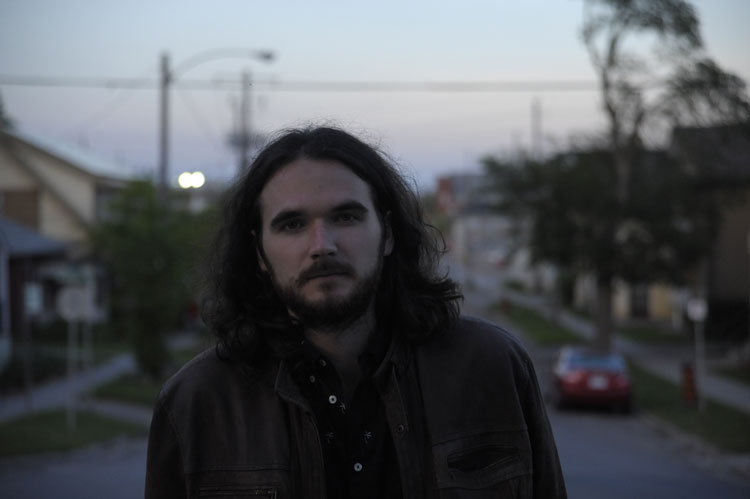 https://campbellwoodsmusic.com
Campbell Woods released his debut record, "Oxford Street" in the spring of April 2017. He's been on the road ever since, performing everywhere from Vancouver to Halifax to Nashville to Austin. As a songwriter he's been compared to the likes of Townes Van Zandt and John K. Sampson. Powerful songs, simply delivered.
"Oxford Street" debuted at no. 4 on the earshot folk/roots radio charts and has been nominated for a Toronto Independent Music Award.
Campbell will be releasing an EP of new songs in 2018. He is thrilled to be here showcasing for you tonight and is booking dates for spring/summer 2018 now.

Saturday, October 21, 1:55AM: Jessica Pearson and the East Wind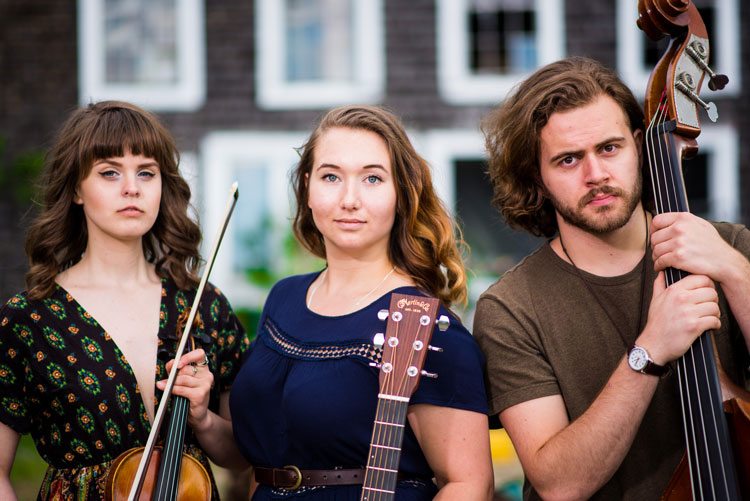 https://www.jessicapearsonmusic.com/
After their first international tour of Ireland, release of their Debut EP 'Grave and Garden Songs' in July 2017 and summer tour across Ontario, Jessica Pearson and the East Wind show no sign of slowing down. This Folk Canadiana Trio from Ottawa have since taken the stage at JunoFest, RBC's Bluesfest and Manitoulin Country Festival as well as played with Hillsburn, the East Pointers, and Ten Strings and a Goat Skins! Willow Sound Records recording artist Jessica Pearson and the East Wind's dynamic live shows take you on a journey with heartwarming melodies, spirited story telling and haunting three part harmonies!

Saturday, October 21, 2:10AM: Georgian Bay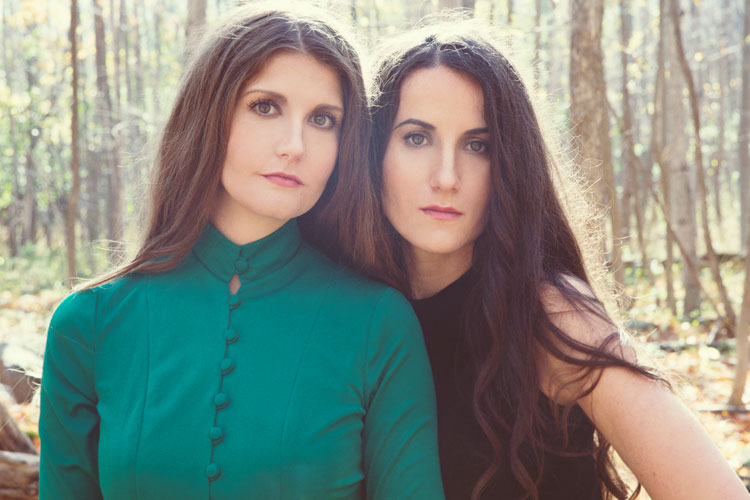 Laureates of Canadian francophonie and semi-finalists at the 2016 Festival international de la chanson de Granby, bilingual folk duo Georgian Bay entices audiences with scintillating harmonies and dreamlike melodies. Nominated for a 2016 Polaris Music Prize, their sophomore album, Patience, is inspired by the mysterious beauty of natural spaces. Spinning tales of modern Canadiana, the voices of Kelly Lefaive and Joëlle Westman intertwine with the soul of the violin and the heartbeat of the guitar to create an enchanting musical voyage to the shores of Spirit Lake, Georgian Bay.

Saturday, October 21, 2:35AM: LGS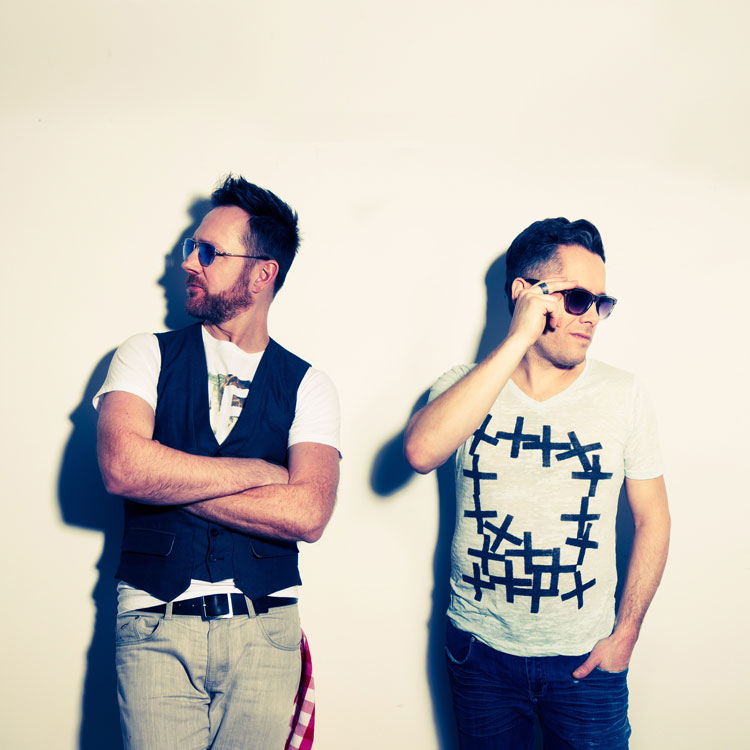 Recognized throughout Canada as "french traditional music swindlers" LGS is a Juno nominated group that blends French-Canadian folk
songs with American pop. The explosive duo released a self titled album in Canada (March 2015). With this album the group has reinvented itself once again while staying true to its folk urban music roots. After this release, LGS climbed the charts on Montreal's number one hit radio station CKOI 96.9. "C OKAY" the first single was in the top 10 for 18 weeks, the second single "La Folie" was #1 for 4 consecutive weeks (July 2015).
In addition to an illustrious 15 year career, LGS has been nominated at the Gala l'ADISQ for best traditional album (2004), nominated at the Juno's for Francophone Album of the Year (2009) and has won 12 Trille Or awards, including Group of the Year and Best Live Performance. LGS also had the chance to perform during the closing ceremonies of the Pan Am and the Para Pan Am games, with over 54 millions viewers worldwide. LGS released an album in Europe in October 2016 and toured twice in France this year, in March and August. With more than 1.5 million YouTube views, critics are unanimous: one must see LGS live to fully understand the phenomenon.