MusicOntario, Pride Toronto & Women in Music Canada @ NXNE 2018!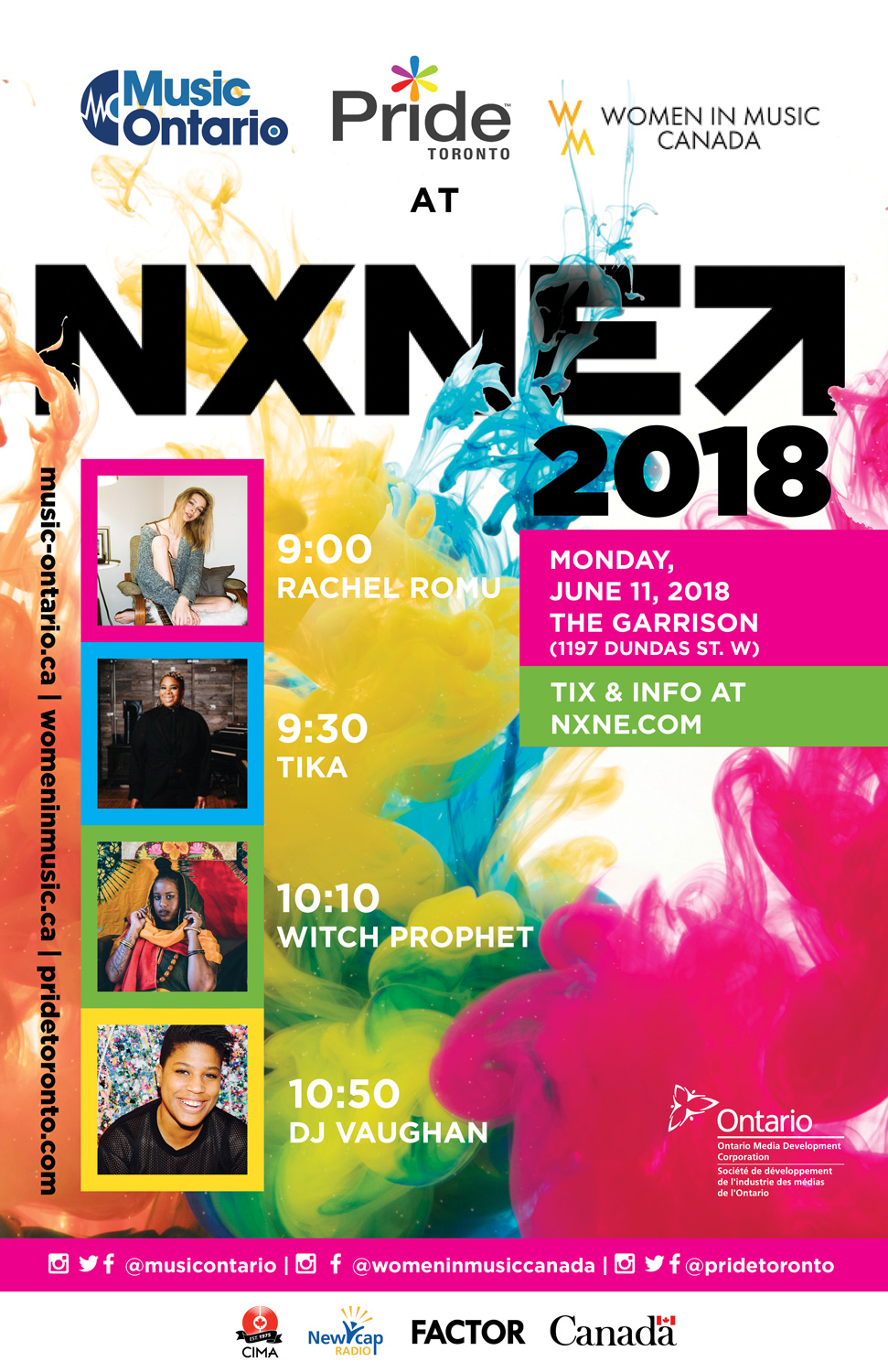 Posted on

June 8, 2018
MusicOntario, Pride Toronto and Women in Music Canada are pleased to co-present a showcase at NXNE 2018! Join us at The Garrison (1197 Dundas St. W, Toronto, ON) on Monday, June 11 at 9pm for a rad night of incredible talent!

9:00pm: RACHEL ROMU
Rachel Romu is a queer, disabled singer/songwriter, fashion model, and disability rights activist. They work to bring awareness to chronic pain, Ehlers-Danlos Syndrome, and dysautonomia, as well as fight for disability visibility in the entertainment industry and the arts. Rachel has shared the stage with T. Thomason, Camp Girls, I. M. Brown, and SABRE. Their music is a soulful mixture of jazz with grungy layers, guitar loops, and deeply personal lyrical content.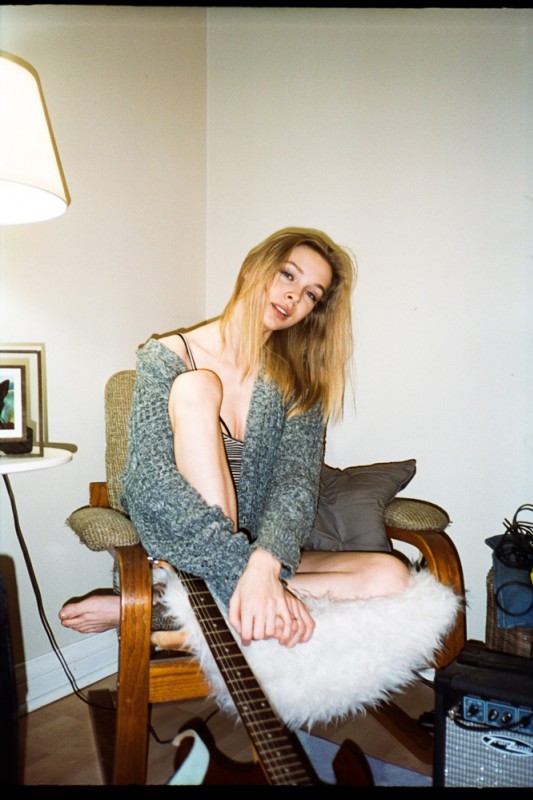 Instagram
|
Facebook

9:30pm: TIKA
TiKA's music is a rich soul tapestry of big vocals sitting over a tight, R&B production style representing a mix between the old and new, between Aretha and Solange. She is an artist, actor, creator, cultural producer, TV/online personality, activist, and advocate for the empowerment of female artists and creators. Complex Magazine listed TiKA as "One of the most prolific creatives in Toronto."
Jazzy, electro-soul instrumentals are a canvas for TiKA's melodic contemplation, as her rich, at times raspy voice coils around funky synth oscillations and liquid drum grooves.— COMPLEX CANADA
TiKA's love and passion has led to the release of two EPs attracting features in Complex, Elle, Ebony, Noisey, The Fader, CBC, The Source, and many other outlets. TiKA is receiving critical acclaim for her voice, her energy, her love, and her music, and has opened for major R&B heavyweights like John Legend and NAO.
In late 2015, TiKA spoke openly about her struggles with trauma and depression and created a body of work to encourage others going through the same. Her EP Cany On serves as a spiritual soundscape for anyone going through a healing process.
TiKA's debut album and short film will be released in the fall of 2018. Aptly titled Anywhere But Here, it serves as a brilliant example of her unique voice, as well as her distinctive resonance and personality as an artist. Produced by Redbull Montreal graduate and 24-year-old musical phenomenon Casey MQ, the album has an '8os inspired synth pop sound cleverly mixed with TiKA's velvety, emotional vocals.
Including her performances at SXSW 2018, TiKA is set to have a big year – and you don't want to miss it.

10:10pm: WITCH PROPHET

OPERATIC SOUL / ALTERNATIVE R&B
Witch Prophet is a queer, Ethiopian/Eritrean, singer/songwriter based in Toronto.
A soundscape of vocal layers, loops and harmonies on a bed of hip-hop, house, jazz and soul-inspired beats.
She has shared the stage with and opened for acts like: TheeSatisfaction, Shabazz Palaces, Lido Pimienta, Diana King, Shad, Clairmont The Second, Th se Cliks, Rae Spoon, Zaki Ibrahim, Kae Sun, LAL, and Michie Mee.
Toured Europe twice; playing shows in Paris, Amsterdam, London and Berlin, as well as performed at music festivals like: Black Women Rock, Manifesto, Wavelength, Pride Toronto, Soul Of Brooklyn, Montreal Jazz Festival, Slut Island, New Skool Rules, Electric Eclectic, Summerworks, Ottawa Capital Pride, Allied Media Conference, AFROPUNK, CMW, NXNE, Inside Out, Under The Volcano, International Women's Fest and so many more!.
Her solo EPs "H.P.B",and "Architect of Heartbreak Remixes" were met with great praise when released fall of 2016 and spring of 2017. As was her highly anticipated album "The Golden Octave" released via 88 Days Of Fortune May 18th, 2018.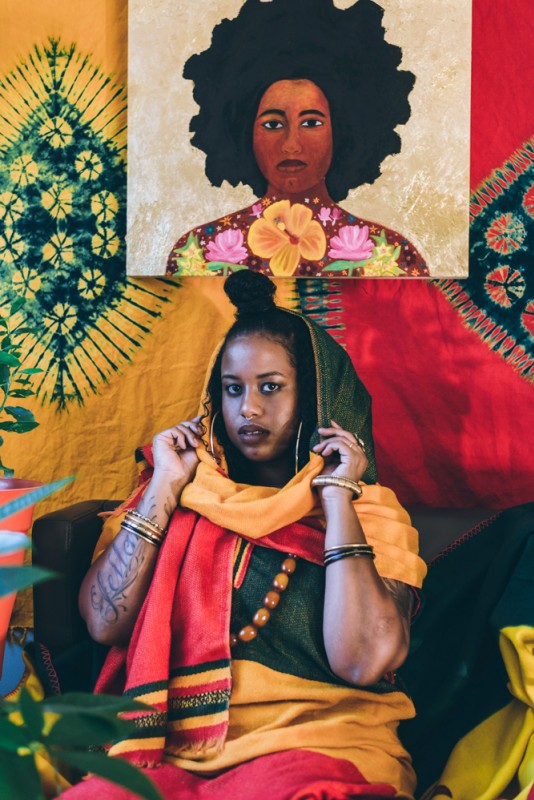 10:50: DJ VAUGHAN
DJ Vaughan is a Toronto-based DJ, inspired by Bass, Grime, Ballroom and Jersey Club. As a queer Black woman, she recognizes that all spaces are political and strives to make party scenes more inclusive, by amplifying womyn and trans BIPOCs. Her mixes embody great range, incorporating complex blends and drops, while always maintaining the groove. You can find around the city, partnering with events such as ROM: FNL, Pride Blockorama, and the RUDE Collective. DJ'ing for over 6 years, her name has become synonymous with all things #CLUBNDANCE, as she shared the decks with some of the best in Toronto.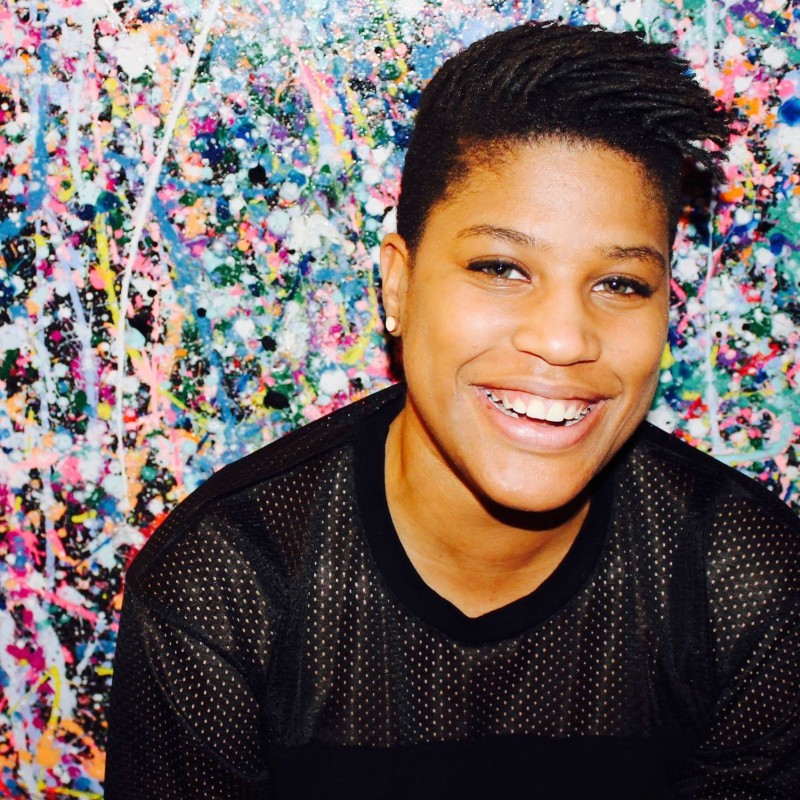 This showcase is the first event born of an advisory committee being established by MO and WIM-C to consult with the LGBTTIQQ2S community. The collaborative goal is to develop meaningful programs and encourage safe spaces for, and celebrate the deep well of LGBTTIQQ2S artists, entrepreneurs and creators -- and what better time than Pride month and NXNE to kick off the initiative with awesome live music! More information to come soon, but in the meantime - let's party NXNE-style!

Shout out to our partners for this awesome bill, and a special thank you to Erin Carroll from Cadence Music for her leadership and work on making this happen!

Women in Music Canada | Pride Toronto | NXNE