Women in Music Canada & MusicOntario Present: The Stingray Rising Stars Award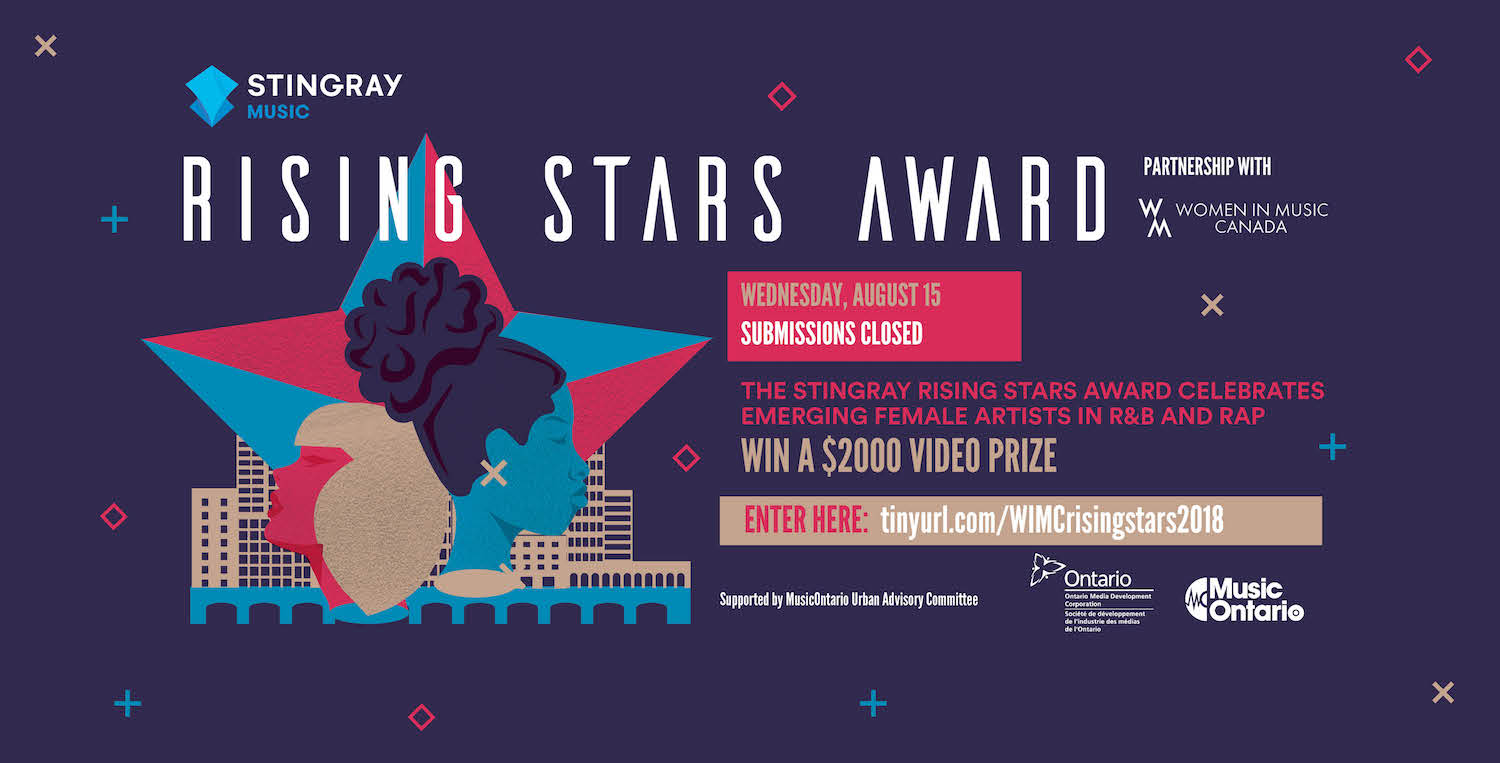 Posted on

July 19, 2018

Tagged as
Women in Music Canada & MusicOntario are proud to present The Stingray Rising Stars Award
The Stingray Rising Stars Award is sponsored by Stingray Music and celebrates emerging Canadian artists. This prize will shine a spotlight on female Hip Hop, Rap, Reggae, R&B, and Soul creators! If you write, produce and/or perform music within those genres or related sub-genres, this opportunity is for you!
One winner will receive $2000 to create and produce a music video!
Deadline for submissions is Wednesday, August 15, 2018.
Applications will be reviewed and assessed by an independent talent committee, and successful applicants will be notified in late August 2018.
ELIGIBILITY REQUIREMENTS
Open to Canadian Citizens and Permanent Residents of Canada residing in Canada
Submission must have both original lyrics and music
Must be an emerging artist, duo, or group as defined by the following:
Not previously nominated for any major (national or international) awards
Must have a body of past recorded work comprising of one to three officially released independent recordings (album or EP) commercially available through iTunes, Amazon or similar distribution services
Must not have previously been the recipient of a STINGRAY RISING STARS award
Must plan to continue recording in the near future
Must be a professional artist (someone who has developed skills through training and/or practice and who is recognized as such by artists working in the same artistic tradition and has a history of public presentation or publication)
Preference is given to broadcast quality recordings
If you have any questions, please e-mail: info@womeninmusic.ca