Meet the Songwriters for the Ontario Edition of the 2018 Canadian Songwriter Challenge!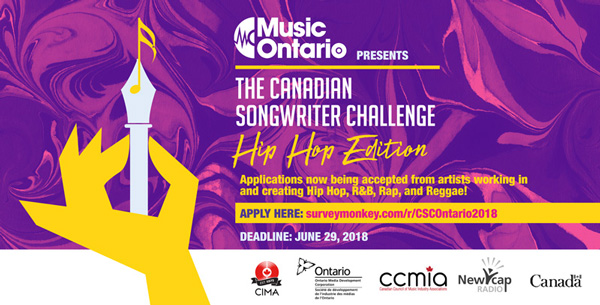 Posted on

August 21, 2018

Tagged as
In partnership with the Canadian Council of Music Industry Associations (CCMIA) and Bell Media, MusicOntario is proud to present The Canadian Songwriter Challenge 2018 (Ontario Edition)! Each year, the CSC hosts a group of emerging songwriters and pairs them with experienced mentors to co-write and record demos, participate in workshops on the business of music, and network and build relationships over the course of 3 days.
MEET OUR 2018 SONGWRITERS!
ASTIN CLARK
Facebook: https://www.facebook.com/astinclarkmusic
Instagram: https://instagram.com/astinclark
SoundCloud: https://soundcloud.com/astinclarkmusic
Twitter: https://twitter.com/astinclarkmusic
Web: http://www.astinclark.com/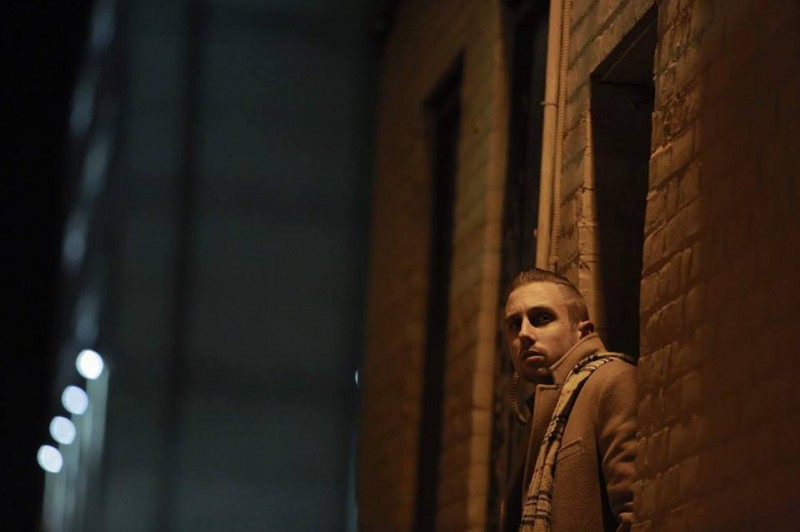 In late 2016, Astin signed to Atwell Music and began working on his debut album with producer and manager Chris Atwell. Love and Self Loathing released in June of 2017 with a black tie red carpet Album Release Party at Barrie's Mady Centre of Performing Arts. Shortly after, the duo found success in a sync licensing deal with Coca Cola who picked up the instrumental from the albums lead single Best Friends. The song was featured in a Sprite commercial featuring Lebron James and has since been picked up and used for the American commercial also. The song has also been added to an official Coca Cola Spotify playlist which features other hip hop artists such as Drake, Kendrick Lamar, Chance The Rapper and Run DMC.
GALEN HOGG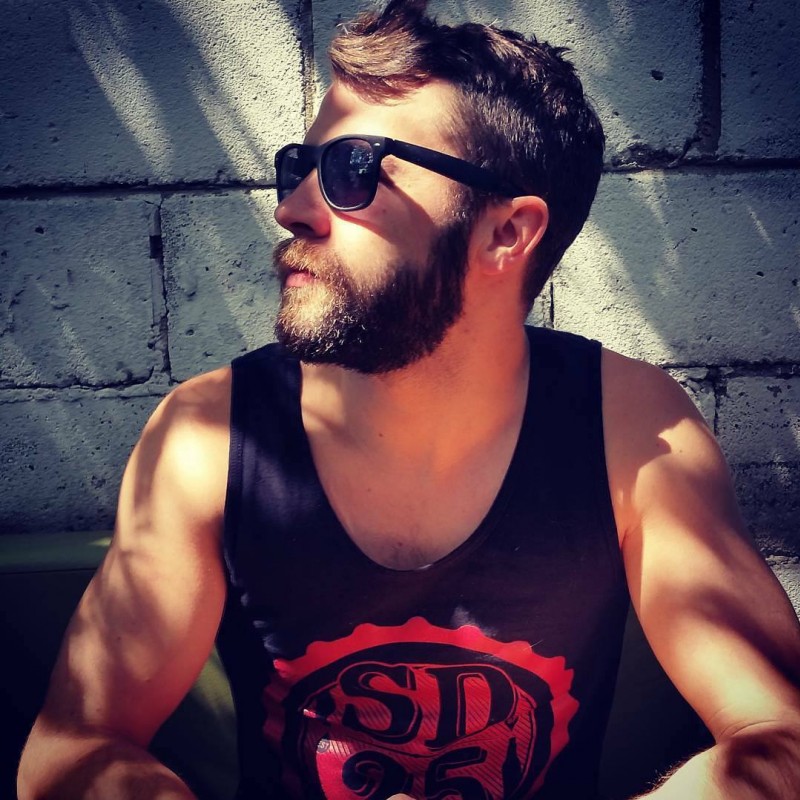 JERELLE FISHER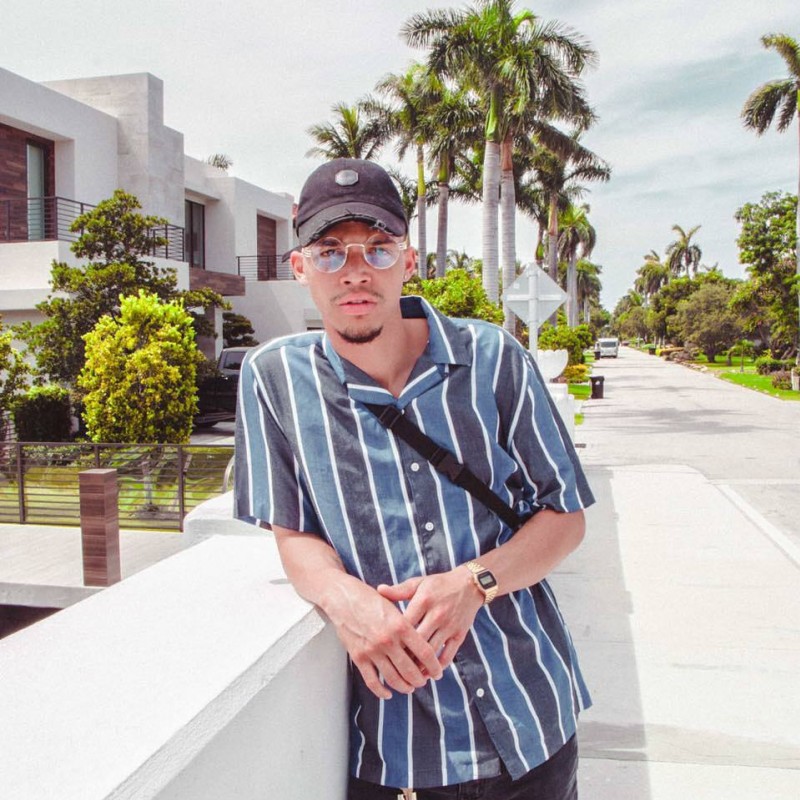 Instagram: https://www.instagram.com/jerellefisher/?hl=en
SoundCloud: https://soundcloud.com/jerellefisher
Twitter: https://twitter.com/jerellefisher?lang=en
JUSTIN GUNDERSON
Facebook: https://www.facebook.com/YaFavouriteLightskin/
Instagram: https://www.instagram.com/yafavouritelightskin/
Twitter: https://twitter.com/dynaonthamic
Web: http://www.whenicutarecord.com/
YouTube: https://www.youtube.com/OfficialDynaOnThaMic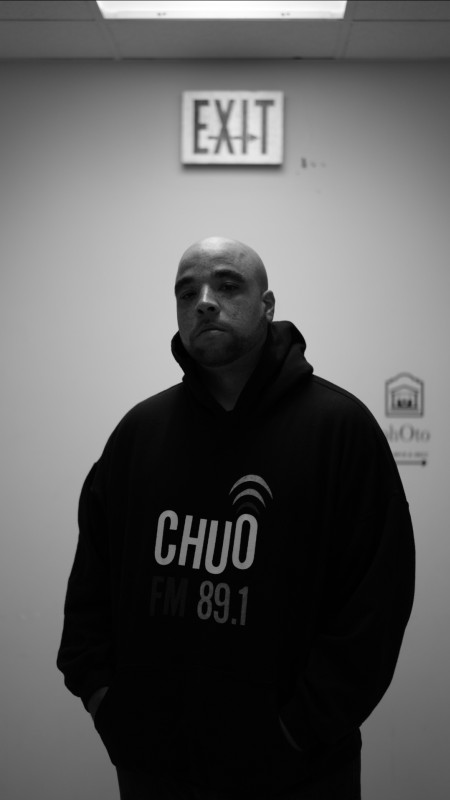 Dynamic aka Ya Favourite Lightskin has enough energy to power a fleet of hybrid cars, enough soul to raise a church roof, and enough music in his blood to contaminate the average man. Born in Canada's Capital, the son of a hard working mother of two, and a well known Reggae singer as his father, it's no wonder why Dynamic has music pumping through his veins. He is an award winning radio host and founder of BringYaEhGame.com a website dedicated to promoting Canadian music. His latest radio venture is on CHUO 89.1 FM in Ottawa and this is just the beginning.
LATOYA JANE
Facebook: https://www.facebook.com/LatoyaJanefrfinch/
Instagram: https://www.instagram.com/latoyajanee/?hl=en
Twitter: https://twitter.com/latoyajanee?lang=en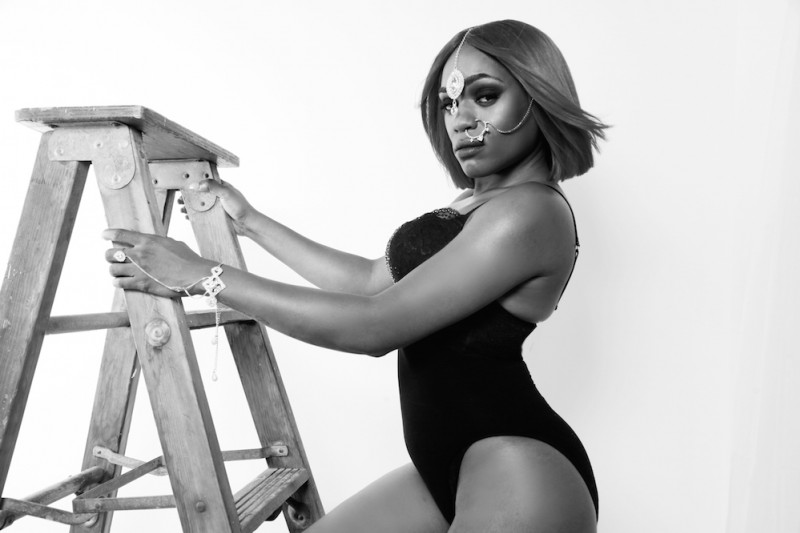 Latoya Rodney, known professionally by her stage name 'Latoya Jane', is a Canadian singer, rapper, songwriter, and professional dancer. Born in the rough neighbourhood of Jane & Finch, in the Toronto area, music has always been a form of therapy for Latoya. When the streets wanted to consume her, she always had music as her escape.
From the tender age of four, it was evident Latoya would be a star. However, being gifted with ample talent, it took a while for the young star to identify which skill she would hone. Though Latoya excelled as a musical artist, trials and tribulations of her surrounding environment soon caught up with her.
Sucked into the streets, Latoya battled with her identity as an artist versus a delinquent. Submerged by all the negativity encompassing her, Latoya was incarcerated for 18 months in a women's facility in Toronto. Though many would have lost hope, being locked up actually had an adverse effect on her.
It was in the penitentiary Latoya found herself, her direction and her purpose. This was the start of Latoya honing her best and most prevalent talents, rapping, singing, and songwriting. Latoya's aptitude and natural flair started captivating he attention of everyone. By the time it was due for her to be released, it was unmistakable what her next step in life would be, Music.
MYER CLARITY
Facebook: https://www.facebook.com/MyerClarity/
Instagram: https://www.instagram.com/myerclarity/?hl=en
Twitter: https://twitter.com/ClarityMyer?lang=en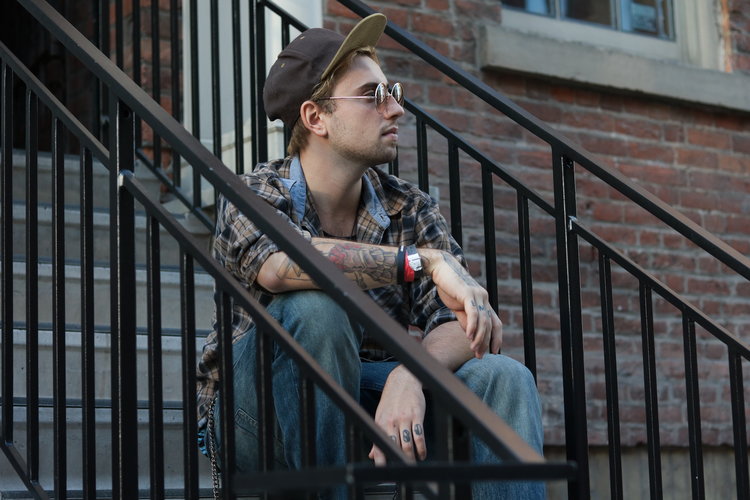 Twenty five year old rapper/producer Myer Clarity comes straight out of left field with his charmingly unorthodox blend of punk rock and hip hop. With a powerful yet light hearted live show and a Kurt Kobain meets Gym Class Heroes etiquette, this young internationally touring Torontonian has been an established college crowd favourite since his debut album 'BYOB' charted at #9 on the CMJ charts. No stranger to the stage, Clarity has opened for notable acts such as Yelawolf, Hoodie Allen and Royce Da 5'9", as well as closed off numerous festival slots both at home and overseas. Now with a two month US/EU tour fresh under his belt, two nominations for 'Best Rap Album' and 'Best Rap Single', and his new 'Not All Heroes Wear Capes Vol 1' making headlines online, Myer Clarity shows no signs of slowing as he paves his own lane through the music world.
OSIYM
Facebook: www.facebook.com/osiymmusic1
Instagram: https://www.instagram.com/osiymmusic/
Twitter: https://twitter.com/OSIYMMUSIC
Website: www.osiymmusic.com
YouTube: www.youtube.com/osiymmusic1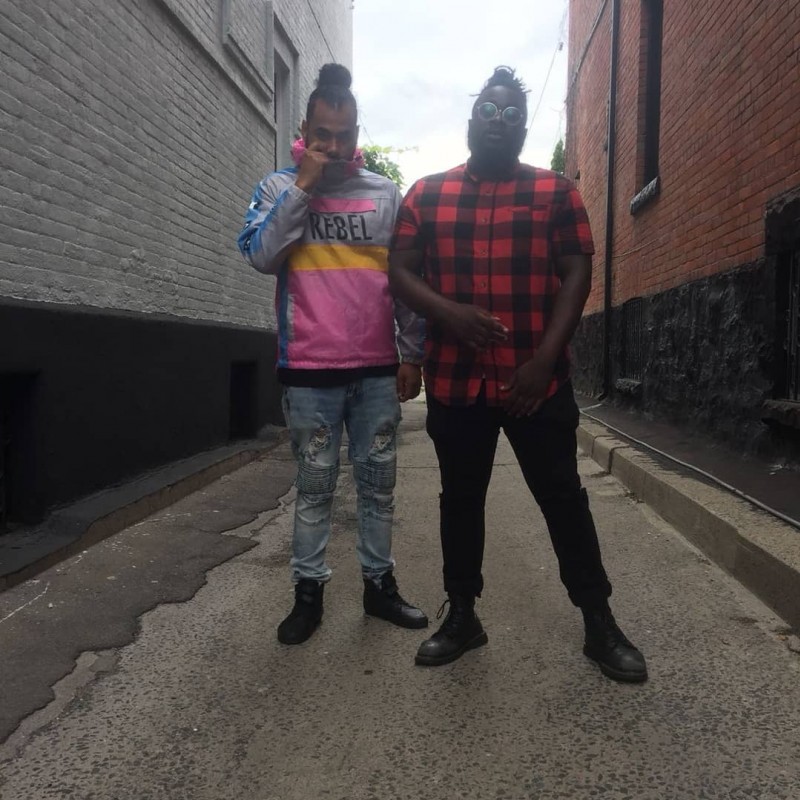 This rap duo from the west end of Toronto has been known to bring the party anywhere they go. Their witty one liners and energetic charisma are not only showcased in person but also in their music. With topics that range from being broke and spending your last for a good memory to adventures with women and the journey of fatherhood. Though OSIYM are known for being the bar heavy party animals of the city, their new music which features production from Zepfire, Demar P and Danthrax shows that they have much more layers to them than that. Over the last 5 years, OSIYM has released two highly acclaimed EPs which helped them bring their undeniable stage presence to venues across North America on showcases like Manifesto, A3C, YouBloom LA, CMW and NXNE. They have also been featured on music outlets like Complex and on playlists such as Spotify's Hip Hop Central and Apple Music's Breaking Hip-Hop. OSIYM which stands for Out of Sight, In Your Mind set out to make music that you will remember long after they are gone with their unique but relatable topics and their uncanny songwriting abilities. "Their infectious personalities not only play off each other flawlessly, but also serve as the thread that ties their music together – that is, of course, alongside high-energy production, crew anthems, lyrical diversity and an amazing live show." – Erin Ashley (Boi-1da.net)
RUFUS JOHN
Facebook: www.facebook.com/rufusjohnmusic
Instagram: www.instagram.com/rufusjohnmusic
Web: www.rufusjohn.com
YouTube: www.youtube.com/rufusmusictv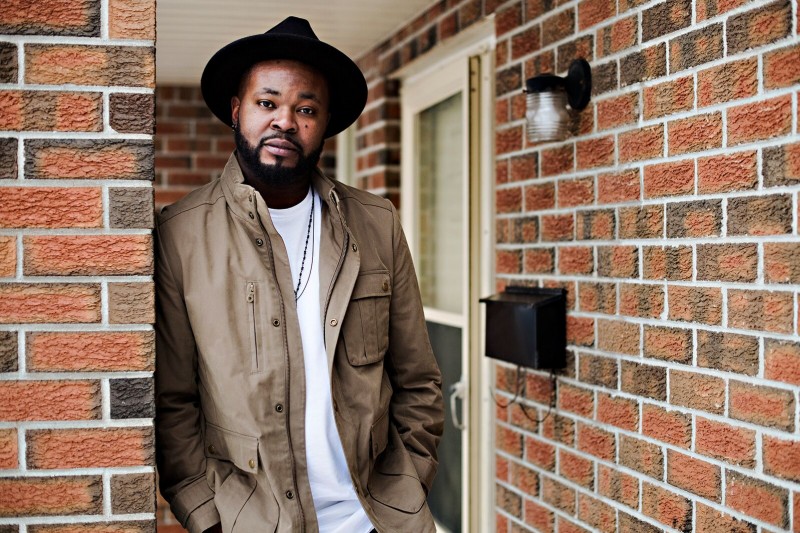 Rufus John, the Canadian-Caribbean Artist from Kitchener-Waterloo Ontario, has been bringing refreshing sounds and vocals to the Canadian R&B/Soul music scene professionally since 2014. His new approach to old soul allows him to embrace the best of the two worlds; the edginess of today's music and the steadfast emotion of Motown. The result is a funky, fresh sound layered over an old soul backdrop, a slick fusion that can only be described as irrefutably undeniable. He also has managed to successfully encapsulate being a well-rounded entrepreneur, a graduated Child and Youth Worker and an Award Winning Youth Mentor in his community.
TESSA GOODEN & PETER BALAZ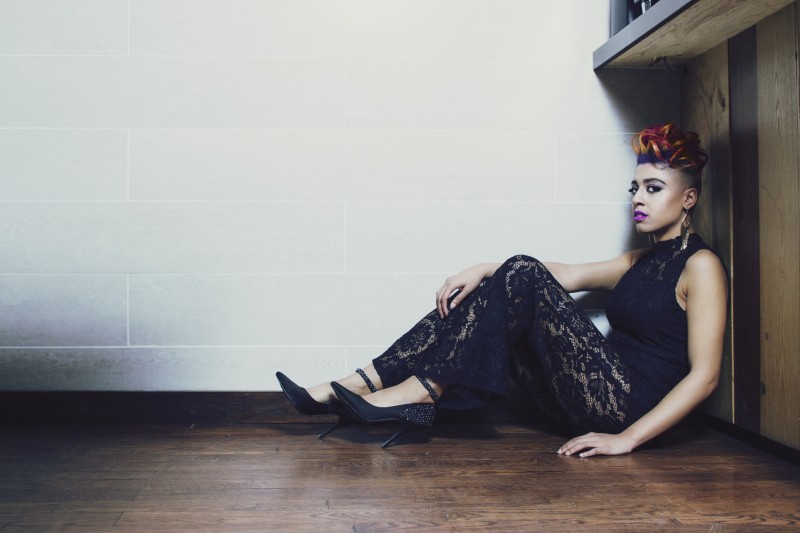 Symphony cellist, actor and powerful RnB singer and producer, Tessa definitely knows how to multitask. She is a published musician through Universal Music Group as well as independently, and has toured internationally. As the current Digital Media and Outreach coordinator at the SOCAN Foundation she is leading their new TD Artist Incubator Program and is honored to be in a position to foster emerging Canadian songwriters. Tessa is a graduate of Laurentian University's Music program and is a NOMFA nominated singer/songwriter.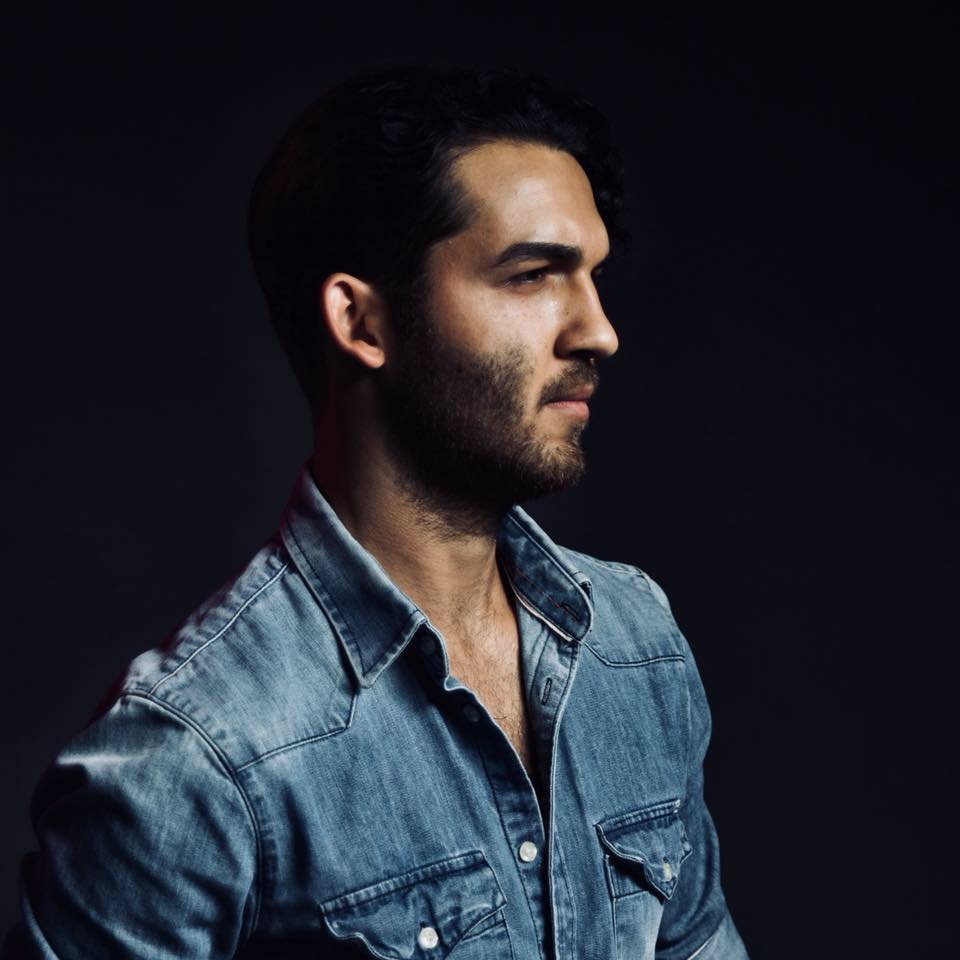 Originally from Prague, Czech Republic, Petr Balaz is a Toronto based artist, multi-instrumentalist and record producer. As an extremely skilled guitarist and songwriter, he has been performing for over a decade in several bands, most notably Running Violet where he is a primary songwriter and lead guitarist and TESSA, where he is a co-writer, engineer and producer. He has recently stepped into the international market through touring original music and producing for artists overseas and the USA. He is set to release a new EP with Running Violet in summer 2018 and a full length LP with TESSA in the fall of 2018.
Vic NS
Facebook: https://www.facebook.com/VicNS/
Instagram: https://www.instagram.com/vicns_/
Twitter: https://twitter.com/VicNS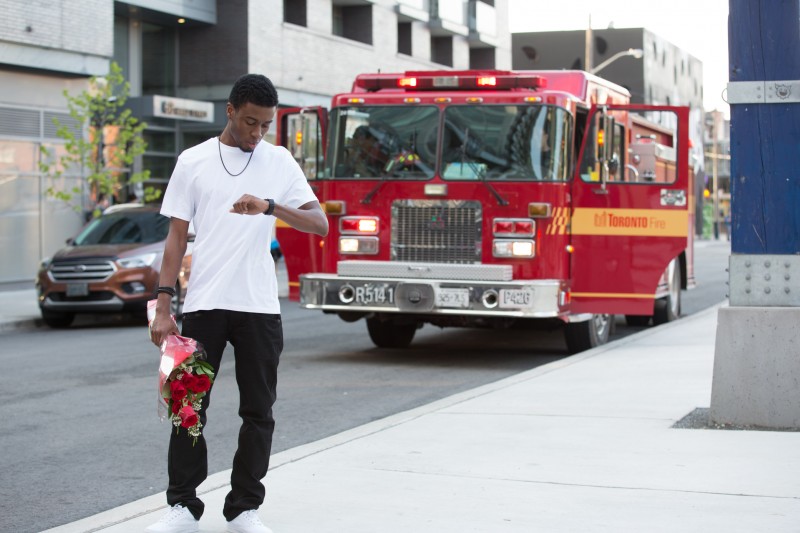 Wynne Badoe (Vic NS) is a music producer and recording artist based in Toronto. He grew up in a household that embraces and promotes traditional West African drumming, dance, and storytelling. From a young age he learned the piano, alto saxophone, and drumkit and started making rap beats at age 14. He attended Carleton University and earned a BA in Music, while writing and producing over 100 songs for himself and others. He gained live performance experience as an MC and hypeman during this period. His sound blends rap and r&b over diverse production and it is often hard to categorize the music, it simply lives. Since graduating, Vic has reluctantly worked for various corporations but still pursues music magnetically. To date, his production has resulted in over 4 million streams on Spotify and he is still working to break through to the next level.