Lineup Announced for MusicOntario's Private Showcase Room at FMO 2018!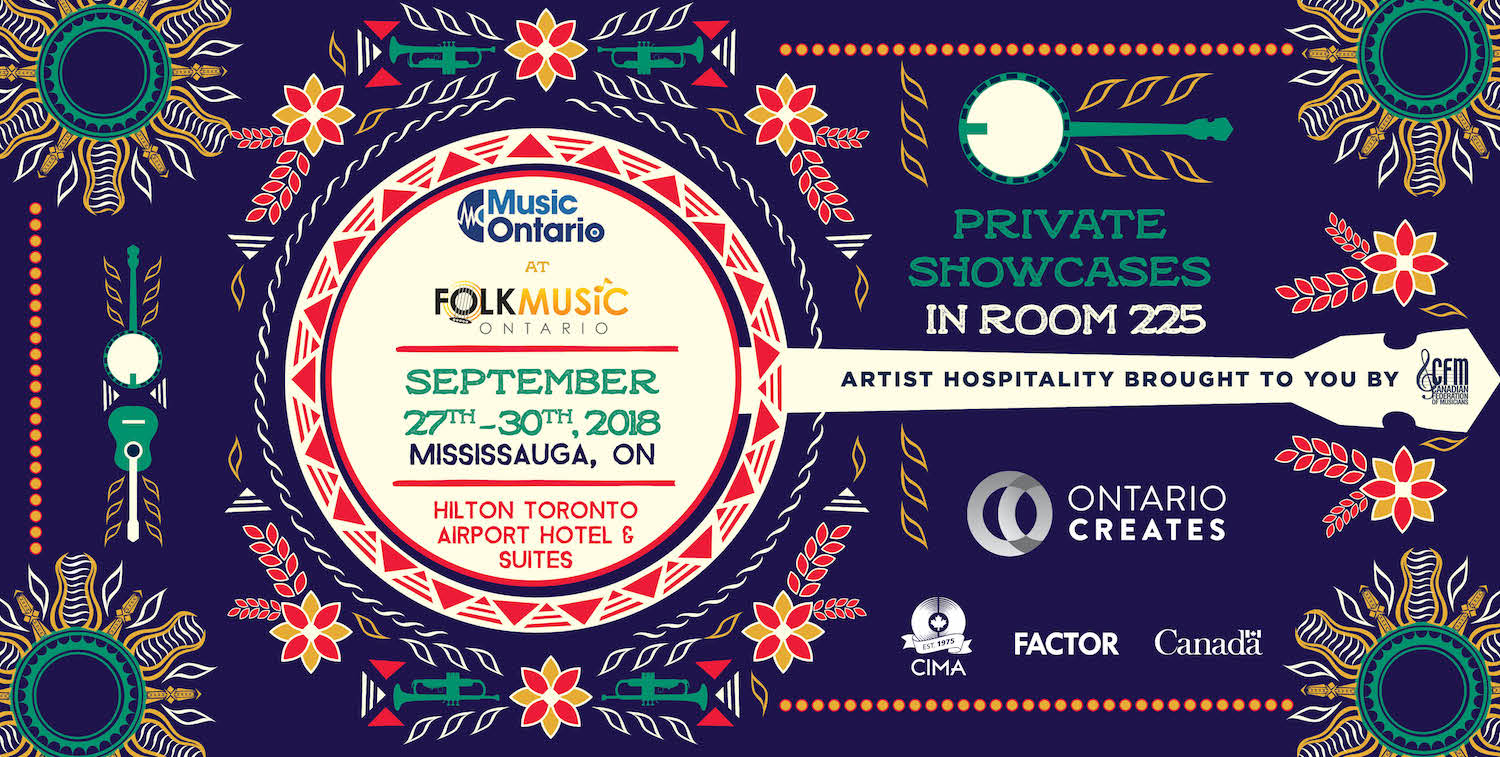 Posted on

September 12, 2018

Tagged as
MusicOntario at Folk Music Ontario 2018
September 27-30, 2018 - Mississauga, ON
MusicOntario will return to the 32nd annual Folk Music Ontario Conference in September at the Hilton Toronto Airport Hotel & Suites, 5875 Airport Road, Mississauga, ON.
MusicOntario is excited to announce the lineup for our private showcases on Friday, September 28th and Saturday, September 29th in room 225!
MusicOntario Presents:
Friday, September 28th
11:30PM Slocan Ramblers
11:50PM Sugar Brown
12:10AM Tragedy Ann
12:30AM Benjamin Dakota Rogers
12:50AM Annie Sumi
1:10AM Amélie et Les Singes Bleus
1:30AM Brooklyn Doran
1:50AM Campbell Woods
2:10AM Madison Galloway
2:30AM Angela Saini
---
Saturday, September 29th
11:30PM Emily Rockarts
11:50PM Johnson Crook
12:10AM Sultans of String
12:30AM Melanie Brulée
12:50AM Mikhail Laxton
1:10AM Gillian Nicola
1:30AM Zachary Lucky
1:50AM Big Little Lions
---
MusicOntario is also proud to sponsor the following panels and workshops during the conference:
Friday, September 28th
2:30PM - 4:30PM Hands on Sound Workshop
2:30PM - 3:30PM Building a House Concert Touring Network