Apply by October 1: H.E.R. Studio Sound Production series for women and non-binary producers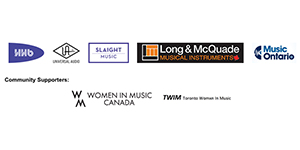 Posted on

September 28, 2018
imaginit music's has announced their groundbreaking H.E.R. Studio Sound Production series for women and non-binary producers! Submissions are now open until Oct 1st to participate in the Oct 15th launch that features VIP guest producer Erin Costello – 2017 winner Producer of the Year Music Nova Scotia + ECMA R&B/Soul Recording of the Year. SUMMARY PART 1 LAUNCH: Monday October 15th, 7 – 10pm.
VIP GUEST PRODUCER: Erin Costelo https://www.erincostelo.com/
SESSION TOPIC: Song Arrangement & Mix Critique SPONSOR: HHb Canada / Universal Audio
STUDIO: imaginit music studio, Leslieville studio district, Downtown Toronto
PARTICIPANTS: Limit of 12 to ensure high level of interactivity & impactful take-away.
HOW TO APPLY: Submissions close at 11:59PM on Friday Oct 1st, 2018.Complete the form including a link to a track exampling in-progress or completed production work (Soundcloud etc). Unmastered preferred.
APPLICATION PROCESS: Participants are chosen by a committee of professional producers. All applicants will be notified of their results by Fri Oct 5th by email. INQUIRIES: Questions, feedback and accessibility requests: herstudio@imaginitmusic.com For more info visit: http://www.imaginitmusic.com/projects/her-studio.h...