​The Canadian Government Introduces the Online Streaming Act - ​What this means for Canada's music industry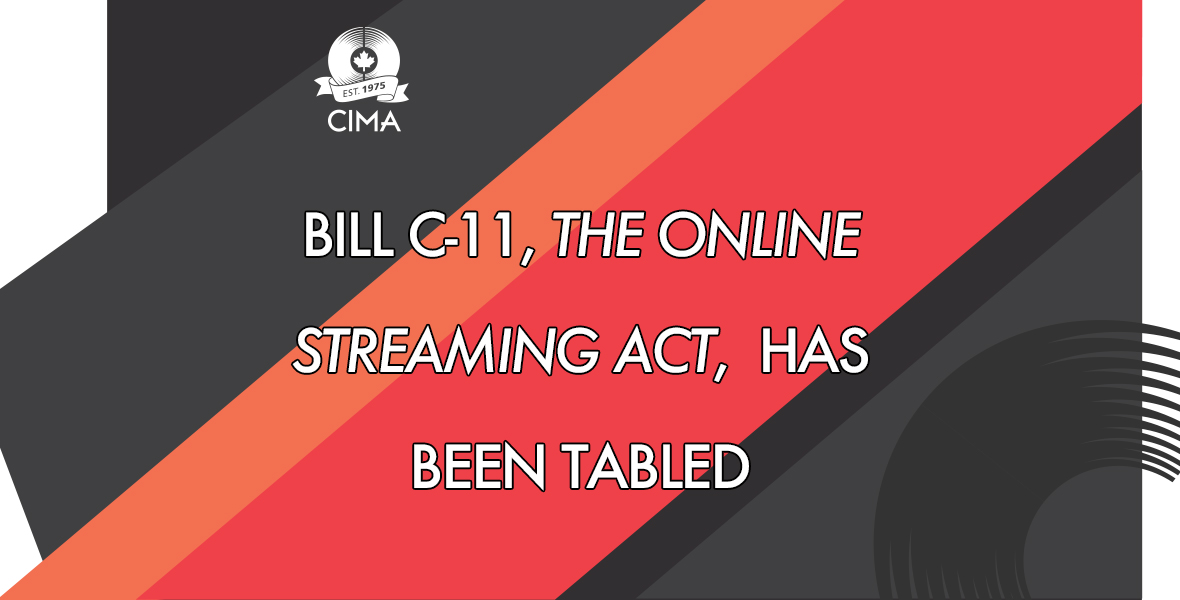 Posted on

February 3, 2022
The Canadian Government Introduces C-11, the Online Streaming Act
What this means for Canada's music industry

FOR IMMEDIATE RELEASE
February 3, 2022
TORONTO–The Minister of Canadian Heritage, Pablo Rodriguez, tabled the Online Streaming Act in Parliament yesterday. If passed, this bill would bring Canada's broadcasting regulations into the modern era. Most notably, international digital platforms that broadcast in Canada would now be subject to the Broadcasting Act.
While CIMA must take time to review and consider the bill in full, we applaud the Government of Canada for bringing forward legislation that would require everyone who participates in broadcasting activities in Canada, including large tech companies, to contribute to Canada's cultural ecosystem.
While most businesses operating in Canada are subject to some form of regulation, U.S. and international online steaming services that deliver audio and audio-visual content are currently exempt from Canada's regulatory system. This means, for example, that unlike commercial radio stations, these services are not required to make financial contributions towards Canadian Content Development (CCD) or to showcase Canadian content on their platforms.
"The most tangible way to get our artists heard in Canada and around the world is to ensure that we have awesome Canadian artists, supported by strong Canadian owned independent music companies that can compete in the global music market," said Tim Potocic, Chair of the Board of CIMA and the owner of Canadian record company Sonic Unyon. "I welcome all initiatives that help make our companies stronger and our artists thrive."
"It is vital that we have policies that aim to build a strong middle-class of arts and culture workers, artists and entrepreneurs, not the feast or famine industry it often is," said Andrew Cash, President and CEO of CIMA. "The Online Steaming Act can be a positive step towards this goal and we look forward to working with all stakeholders to strengthen Canada's arts and culture sector as this bill works its way through Parliament.
-30-
MEDIA CONTACT:
Elise Rustad elise@cimamusic.ca