Call for Interest: Folk Alliance International 2024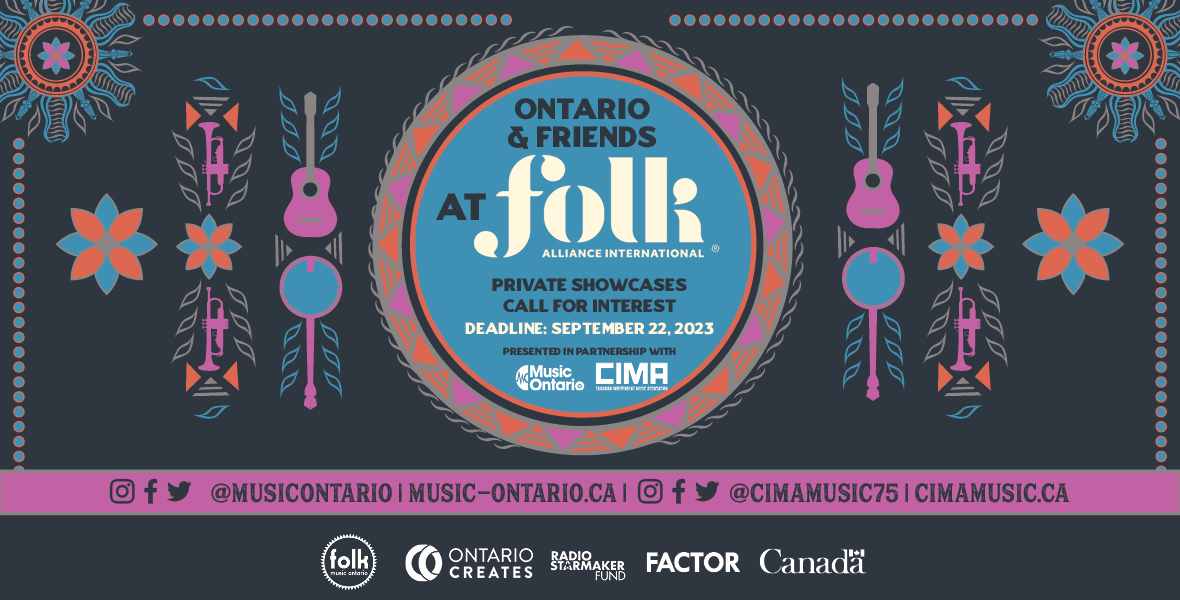 Posted on

September 14, 2023
MUSICONTARIO @ FOLK ALLIANCE INTERNATIONAL 2024
Call for Interest
February 21-25, 2024 at the Westin City at Crown Center (Kansas City, MO)
MusicOntario is considering a return to Kansas City this February 21-25, 2024 to host what would be our eighth annual private showcase suite at Folk Alliance International 2024, the world's largest gathering of the folk music industry and community (crossing a diverse array of genres including Blues, Bluegrass, Roots, Celtic, Cajun, Appalachian, Traditional, World, and Singer-Songwriter), boasting a comprehensive conference, custom business opportunities and hundreds of showcasing opportunities.
MusicOntario is assessing the value of creating additional showcase opportunities at FAI to support Ontario-based artists and companies in their export, touring, and professional strategies. We welcome feedback from those working in any tradition and iteration of folk music.
Please submit HERE by September 22, 2023.
Please note: this opportunity is primarily for Ontario-based artists and companies; however, The Canadian Independent Music Association (CIMA) and Folk Music Ontario will be presenting a select number of artists in the MusicOntario showcasing room, which may include artists from other provinces. Preference will be given to members in good standing of each organization. Submissions from artists from outside of Canada will not be considered.
We appreciate all interest, however, for administrative purposes, only successful applicants will be contacted in October 2023. There is no need to follow up. Thank you.
If you would like to learn more about MusicOntario membership, please contact Sam Rayner: samr@music-ontario.ca.