Pandora Acquires the Music Analytics Company Next Big Sound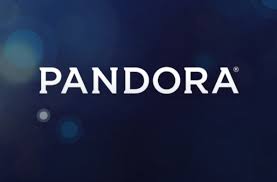 Posted on

May 20, 2015

Tagged as
The rush of digital music services purchasing and investing in music and social analytics companies continues with the latest acquisition by Pandora. While the terms of the deal were not made public, Pandora has officially acquired the music/social analytics firm Next Big Sound. Next Big Sound, the firm behind the highly popular State of the Industry report, is a company that tracks analytics like social, streaming and sales data for the music industry. Since their beginnings in 2009, the team at Next Big Sound has been at the forefront of delivering key audience-related data to be used by music industry professionals. In December 2010, Next Big Sound became an official data provider for Billboard – specifically providing key insights and data to be used for the Social 50 chart and the Artist 100.
Pandora's acquisition of the analytics firm follows a trend with digital music services – Spotify purchased The Echo Nest in 2014, while Apple has purchased both Semetric and Acnu over the past two years. The specifics surrounding the acquisition haven't been made public, though as per the notice on Next Big Sound's website it appears that Next Big Sound will continue to operate as a standalone entity for the time being. Billboard speculates that Next Big Sound will complement Pandora's 7-month old Artist Marketing Platform, providing "additional analysis on the listening activities and feedback of Pandora's 80 million monthly users".
For more information on Next Big Sound, please click here.
For further reading, visit Billboard's article on the acquisition: https://www.billboard.com/articles/business/6568814/pandora-acquires-next-big-sound