Congratulations to the Country Music Association of Ontario Award Winners for 2015!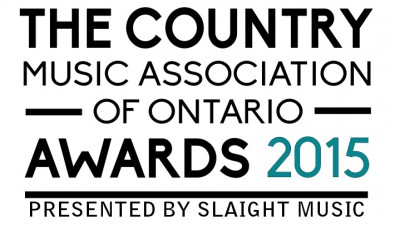 Posted on

May 26, 2015

Tagged as
The Country Music Association of Ontario (CMAO) held their third annual awards show last night (May 25, 2015) at Markham's Flato Markham Theatre. Hosted by Jason McCoy and with The Western Swing Authority as house band, the CMAO unveiled this year's set of highly deserving winners!
You can find the full list of winners below – a special congratulations to the many CIMA/MusicOntario members who saw their artists earn wins last night!
Single of the Year:
(sponsored by Republic Live – Boots & Hearts Festival)
Jason Blaine – Layin' Your Love On Me (eOne Music Canada)
Tim Hicks – Here Comes The Thunder (Open Road Recordings)
Beverley Mahood – Sunday I'm An Angel (Spin Music)
Runaway Angel – Our Story (Southbound Records)
Small Town Pistols – I Only Smoke When I Drink (604 Records) *WINNER*
Tebey – Now I Do (Road Angel Entertainment)
Album of the Year:
(sponsored by HMV Canada)
Lindsay Broughton – Take Me There (Curve Music)
Tim Hicks – 5:01 (Open Road Recordings) *WINNER*
Kira Isabella – Caffeine & Big Dreams (Sony Music Canada)
Lindi Ortega – Tin Star (Last Gang Entertainment)
Tebey – Two (Road Angel Entertainment)
The Lovelocks – The Lovelocks (MDM Recordings Inc.)
Songwriter(s) of the Year:
(sponsored by SOCAN)
Jason Blaine/Deric Ruttan (Layin' Your Love On Me – Jason Blaine)
Leah Daniels/Beverley Mahood/Bruce Wallace (Go Back – Leah Daniels)
Todd Clark/Tim Hicks/Gavin Slate (Here Comes The Thunder – Tim Hicks)
Ann Chaplin/Cadence Grace/Stacy Zegers (Our Story – Runaway Angel)
Alyssa Bonagura/Patricia Conroy/ Amanda Wilkinson/Tyler Wilkinson (I Only Smoke When I Drink – Small Town Pistols) *WINNER*
Patricia Conroy/Danick Dupelle/Tebey (Now I Do – Tebey)
Female Artist of the Year:
(sponsored by Spring Tree Farm)
Genevieve Fisher (Independent)
Kira Isabella (Sony Music Canada)
Brea Lawrenson (Independent)
Beverley Mahood (Spin Music)
Tianna Woods (Independent)
Michelle Wright (Savannah Music) *WINNER*
Male Artist of the Year:
(sponsored by Ticketbreak)
Jason Blaine (eOne Music Canada)
Marshall Dane (Awesome Country)
Tim Hicks (Open Road Recordings) *WINNER*
Jason McCoy (Open Road Recordings)
Deric Ruttan (Black T Records)
Tebey (Road Angel Entertainment)
Group or Duo of the Year:
(sponsored by The Remington Group)
Autumn Hill (Wax Records)
Blackwell (Eating Crow Records)
Runaway Angel (Southbound Records)
Small Town Pistols (604 Records)
The Stellas (Universal Music Canada)
The Western Swing Authority (eOne Music Canada) *WINNER*
Roots Artist or Group of the Year:
(sponsored by Skelton Truck Lines Ltd.)
Lindi Ortega (Last Gang Entertainment)
The Abrams Brothers (Independent)
The Good Family (Latent Recordings)
The Heartbroken (Universal Music Canada)
The Lovelocks (MDM Recordings Inc.)
The Western Swing Authority (eOne Music Canada) *WINNER*
Rising Star Award:
(sponsored by Slaight Music)
Leah Daniels (Spin Music) *WINNER*
Riki Knox (Independent)
Brea Lawrenson (Independent)
Northern Roads (Independent)
Brooklyn Roebuck (Independent)
Runaway Angel (Southbound Records)
Tianna Woods (Independent)
Music Video of the Year:
(sponsored by CMT Canada)
Jason Blaine – Layin' Your Love On Me (eOne Music Canada)
Lindsay Broughton – Take Me There (Curve Music)
Tim Hicks – She Don't Drink Whiskey Anymore (Open Road Recordings)
Kira Isabella – Quarterback (Sony Music Canada)
Small Town Pistols – I Only Smoke When I Drink (604 Records) *WINNER*
Tebey – Now I Do (Road Angel Entertainment)
Record Producer of the Year:
(sponsored by MetalWorks Studios)
Carey Blackwell/Joe Turner for Redneck Style by Blackwell (single)
Sam Ellis for Go Back by Leah Daniels (single)
Jason Barry for Night In Night Out by Genevieve Fisher (single) and One Of Us Is Lying by The Western Swing Authority (single) *WINNER*
Bob Funk/Beverley Mahood for Sunday I'm An Angel by Beverley Mahood (album)
Danick Dupelle/Tebey for Two by Tebey (album)
Peter Linseman for Hit Me With Your Best Shot by Kate Todd (single)
Radio Station of the Year (Major Market):
(sponsored by Canadian Country Spotlight)
CHKX – KX 94.7 FM – Hamilton *WINNER*
CICX – KICX 106 FM – Orillia
CJKX – KX 96 FM – Oshawa
CKBY – Country 101.1 FM – Ottawa
CKDK – Country 104 FM – London/Woodstock
CKXC – Country 93.5 FM – Kingston
Radio Station of the Year (Secondary Market):
(sponsored by Lucknow's Music In The Fields)
CFCO – Country 92.9 FM – Chatham
CFRM – The Island FM – Manitoulin
CJDL – Country 107.3 FM – Tillsonburg *WINNER*
CKAT – Country 600 – North Bay
CKNX – AM 920 – Wingham
CKYC – Country 93 FM – Owen Sound
Impact Award:
(sponsored by Canadian Country Music Association [CCMA])
Ed Leslie & Paula Chopik – Havelock Country Jamboree
For more information about the CMAO, please visit: http://www.cmaontario.ca/