MusicOntario joins forces with Bell Media's Canadian Songwriter Challenge for the 2015 Ontario Installment!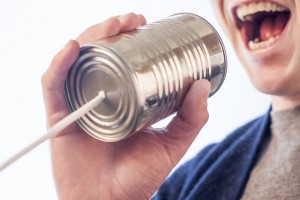 Posted on

August 6, 2015
August 6, 2015 – TORONTO - MusicOntario is launching its chapter of the Canadian Songwriter Challenge, in partnership with the Bell Media National Songwriting Initiative and Canadian Council of Music Industry Associations (CCMIA). This event will be hosted by Canada's Music Incubator at Coalition Music (Studios), and will take place from August 6-10, 2015.
From just under 200 applicants, five Ontario-based emerging songwriters have been selected to participate in the challenge, where they will have the opportunity to receive songwriting and music business mentorship, co-writing and demo time with an established industry heavy-hitter. The Challenge will facilitate collaboration sessions between the five emerging songwriters and five established songwriting professionals, challenging the pair to co-write and lay down a demo for a song in one day. Each participant will receive one-on-one business and creative mentorship in relation to their own current projects from mentors at Canada's Music Incubator and ole publishing.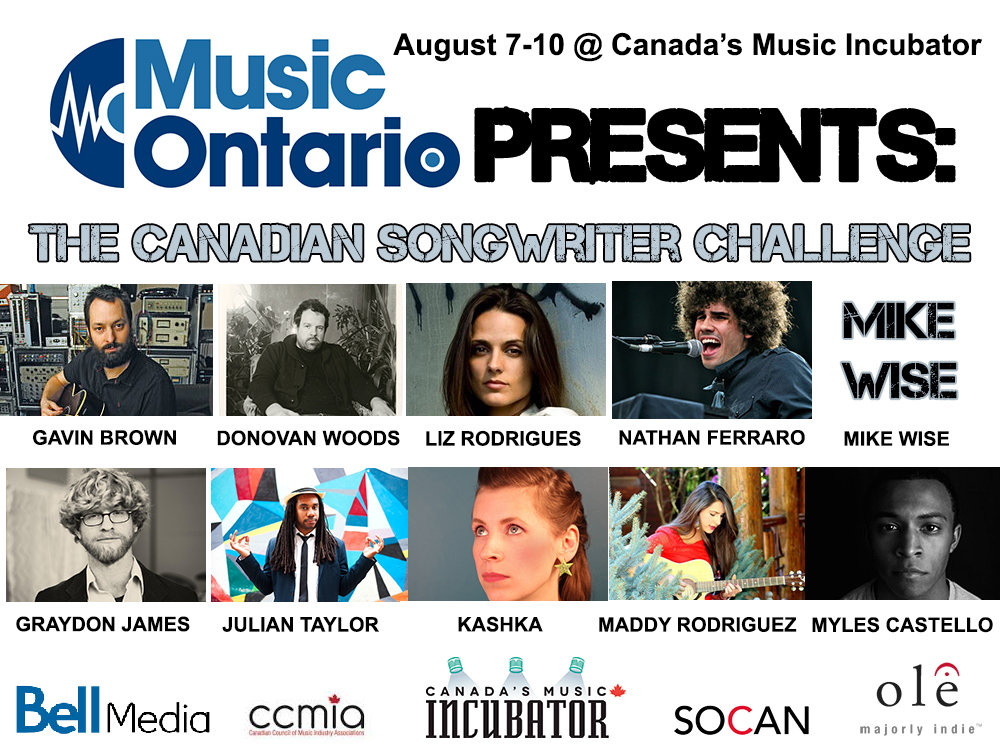 Our five emerging songwriter are Maddy Rodruigez, Julian Taylor, Graydon James, Kat Burns (KASHKA), and Myles Castello, each of whom will be paired with one of our five mentors: Gavin Brown, Mike Wise, Liz Rodrigues, Donovan Woods, and Nathan Ferraro.
The Canadian Songwriter Challenge is MusicOntario's first songwriting development initiative in a multi-year partnership with the CCMIA and Bell Media, and with the help of SOCAN and ole publishing. The CCMIA has held similar events in partnership with other Music Industry Associations across Canada this year.
About MusicOntario:
Launched in 2012, MusicOntario is a non-profit, membership-based provincial Music Industry Association and division of the Canadian Independent Music Association (CIMA), whose mission is to provide grassroots professional development, industry education, information, support and networking and showcasing opportunities to developing artists and emerging industry professionals in Ontario.
About the CCMIA:
The Canadian Council of Music Industry Associations (CCMIA) is a national council representing the provincial and territorial music industry associations (MIAs) in Canada.
About Canada's Music Incubator:
Canada's Music Incubator (CMI) is a federal not-for-profit incubator based in Toronto with a mandate to help artists, touring professionals and artist managers evolve from starter companies into sustainable businesses through customized hands-on mentoring, collaboration and networking. Originally founded by Coalition Music in 2012, CMI established itself as a distinct entity in November 2014.
- 30 -
For media inquiries, please contact:
Rosalyn Dennett
Membership Services Coordinator, CIMA & MusicOntario
rosalyn@cimamusic.ca | 416-485-3152, ext. 230