MusicOntario @ Folk Music Ontario 2015 - Showcase lineups & panel info!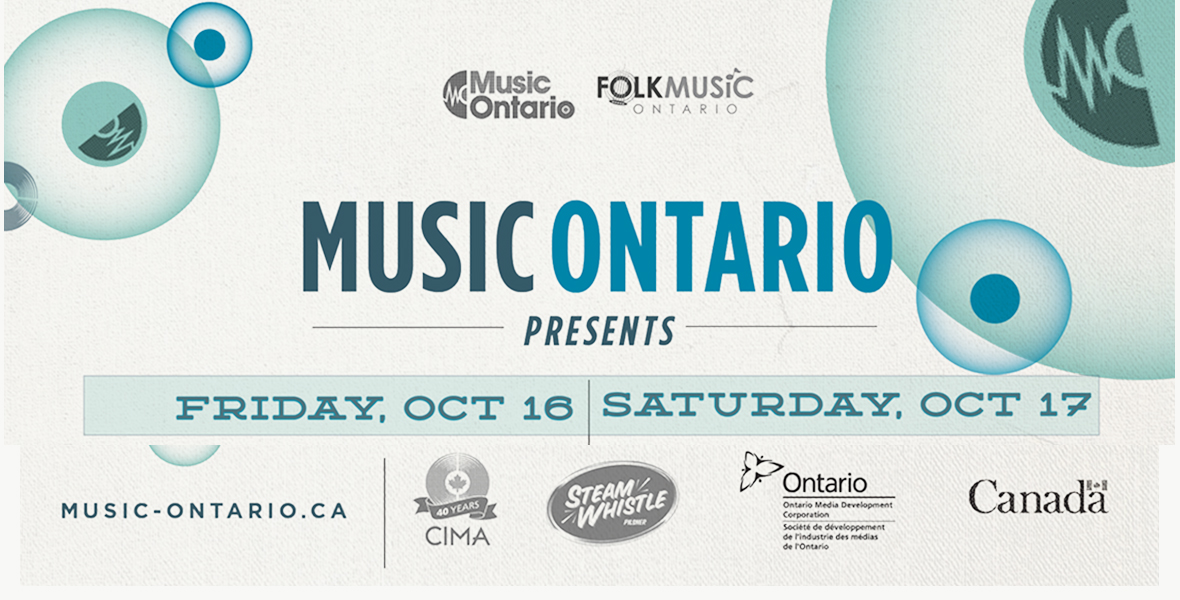 Posted on

October 7, 2015

Tagged as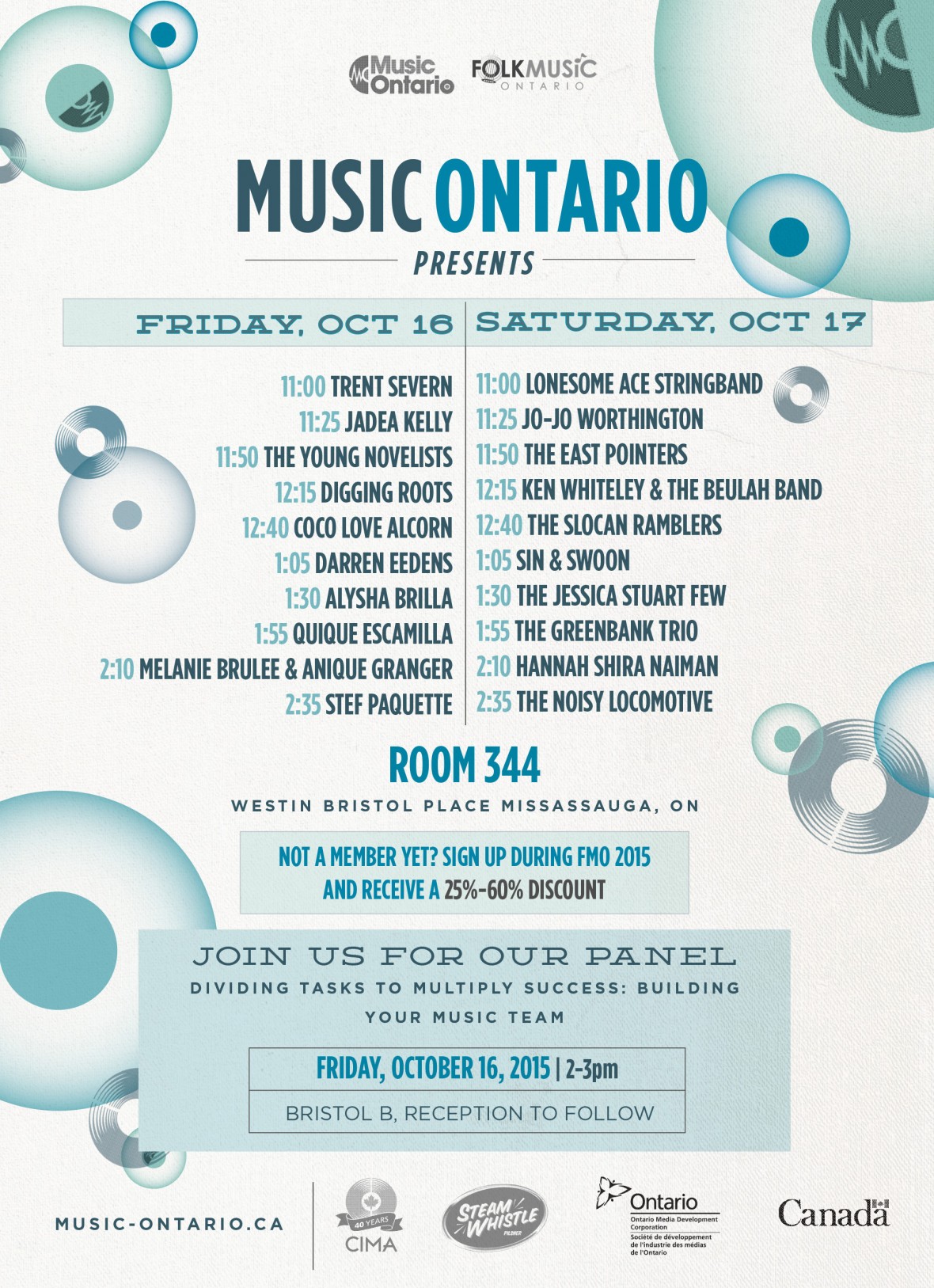 MusicOntario is pleased to present 2 days of showcasing, a panel and a conference trade show booth at this year's Folk Music Ontario Conference, October 16 & 17, 2015!
Friday October 16, from 2-3:00PM:
We will be presenting and moderating the panel "MusicOntario: Dividing Tasks to Multiply Success: Building Your Music Team" Afterwards please join us for a networking reception in the Prime Ministers Suite, you can RSVP for this event by emailing rosalyn@music-ontario.ca
We will be hosting two nights of showcasing Ontario's finest folk musicians in Room 344 on Friday, October 16, and Saturday, October 17, from 11-3AM. Check out the schedule and click on the links for more information about these fabulous artists!
Friday, October 16: MusicOntario Presents Room 344:
11:00PM Trent Severn
11:25PM Jadea Kelly
11:50PM The Young Novelists
12:15AM Digging Roots
12:40AM Coco Love Alcorn
1:05AM darren eedens
1:30AM Alysha Brilla
1:55AM Quique Escamilla Band
2:10AM Melanie Brulée & Anique Granger
2:35AM Stef Paquette
Saturday, October 17: MusicOntario Presents Room 344:
11:00PM Lonesome Ace Stringband
11:25PM JoJo Worthington
11:50PM The East Pointers
12:15AM Ken Whiteley & the Beulah Band
12:40AM The Slocan Ramblers
1:05AM Sin and Swoon
1:30AM The Jessica Stuart Few
1:55AM The Greenbank Trio
2:10AM Hannah Shira Naiman - band page
2:35AM The Noisy Locomotive
Come by the Musicontario stand in the Exhibit Hall to say hello and meet some of our staff! We will be offering a discount of 25%-60% on memberships if you sign up during the conference -- see us or contact rosalyn@music-ontario.ca for more details.