Madison Violet's "Tell Me" - MusicOntario Member Spotlight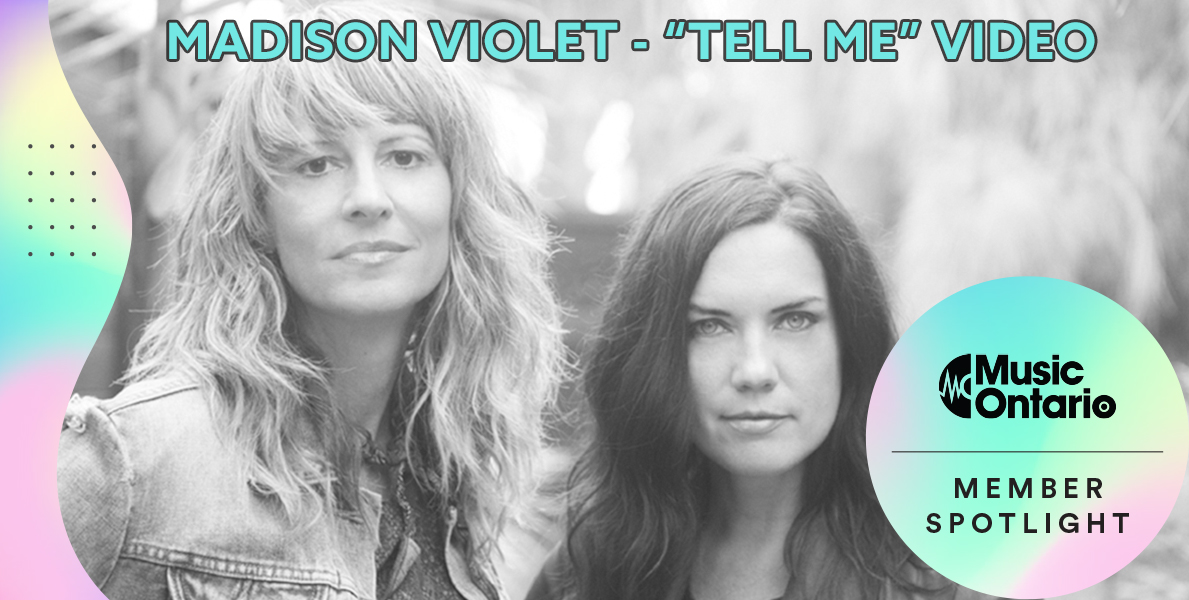 Posted on

August 25, 2020
Weaving rich stories through hazy, dreamlike soundscapes have served the dynamic duo of Madison Violet very well, and fans will not be disappointed with their latest offering, "Everything's Shifting." Check out the video for "Tell Me" from the new record below!
A BIT MORE ABOUT THE FEATURED PROJECT/HIGHLIGHT…
JUNO-nominated singer-songwriting duo, Madison Violet, are as much wanderers as they are musicians. It is a career filled with endless roads stretching into the horizon, winding through changing landscapes, each kilometer traveled carrying with it the promise of inspiration.
Madison Violet released an official video for the song "Tell Me" from their newest album "Everything's Shifting" The video has reached over 1.7 million views and won the Independent Music Award for Best Narrative Music
Video. The video was also nominated for an ECMA this year.
www.madisonviolet.com
www.facebook.com/madisonviolet
"TELL ME" VIDEO
If you're a MusicOntario member, get in touch with Sam Rayner to find out how to apply to be featured!