Daniel Ojo - MusicOntario Member Spotlight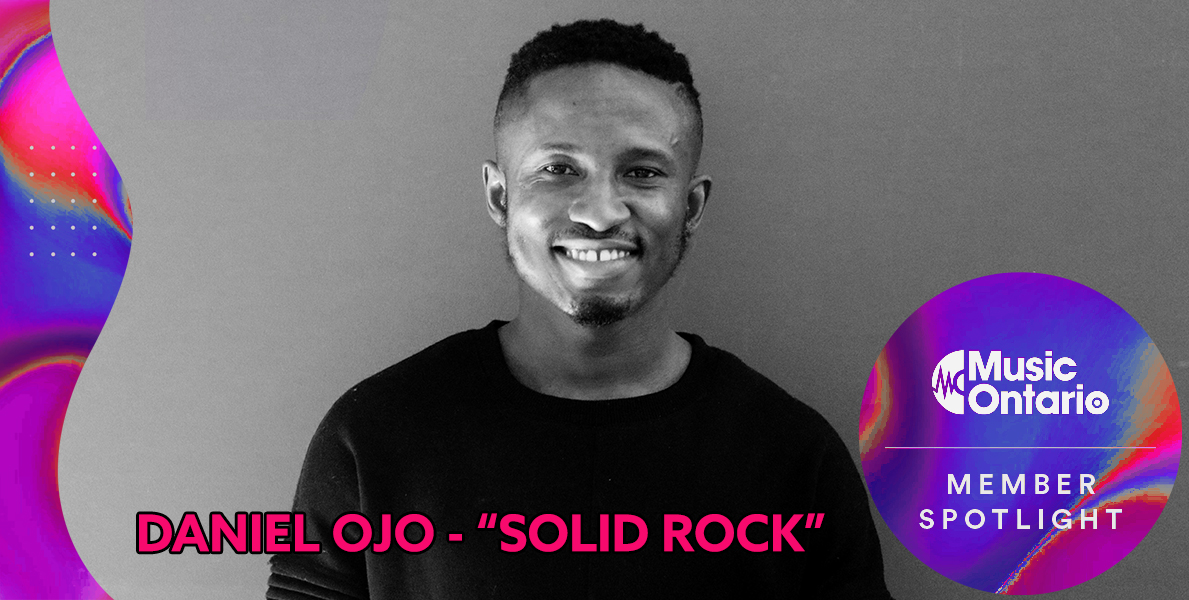 Posted on

November 24, 2020
ABOUT DANIEL OJO:
Daniel Ojo is a Nigerian born Gospel Artist & Worship Leader of The Psalmist Music group, currently based in Ottawa, ON, Canada. He is married to Augustina Esedebe with a beautiful 5months+ old baby girl – Rebecca Ojo. Daniel Ojo is also a Graduate of the University of Ottawa, where he studied Masters in Engineering Management and currently works full time as a Project Manager.
Daniel Ojo started playing piano at the age of 6, moved on to drums and now plays over 5 musical instruments. He is an amazing singer, song writer and producer also, who has released over 20 singles in the past 5-6years. Daniel's passion for God and music has open a lot of doors for him in the music industry. With fan base in Canada, US, UK, Nigeria, France, Ghana, South Africa, and all over the world. He has ministered in various churches, events and gathering all over Canada.
For more information, check out and follow links below.
Website: www.thepsalmistmusic.ca
Instagram: https://www.instagram.com/daniel_psalmist/
Twitter: https://twitter.com/danielpsalmist_
Facebook: https://www.facebook.com/thepsalmistmusic
SoundCloud: https://soundcloud.com/the-psalmist-music
Daniel Ojo is also on Apple Music, Spotify, YouTube and other digital platforms.
A BIT MORE ABOUT THE NEW SINGLE, "SOLID ROCK":
Daniel Ojo just released a new single titled "Solid Rock" released Oct. 9, 2020. Currently over 60k streams on all digital platforms. This year 2020 out of other years has been a very different one, full of many ups and downs, losses and disappointments, success and failures, despair, fear, anxiety, pain and to top it all, the relentless COVID-19 disease which has taken a lot of lives and essentially put the world in a standstill and out of order!! But in the midst of all this, God is reminding us I AM YOUR SOLID ROCK!! Be not moved, no matter what is going on, I AM YOUR REFUGE & STRENGTH, just be still and know I AM GOD.
This song was birthed from the scripture: Ps. 46.
"Solid Rock" is a song of encouragement to keep trusting God and never give up!!!
Writing and producing this song has been a great experience working with these amazing people below:
Credits:
Song Writer: Daniel Ojo (Canada)
Producer: Hillary Godwin (Nigeria)
Drummer: Lacy Comer (USA)
Bass Guitar: Kemy Siala (Canada)
Electric Guitar: Johnathan Miller (USA)
Mixing Engineer: Outluk Records (UK)
Mastering Engineer: Dan Shike (USA)
Graphics Designer: Psalmist Graphics (Canada)
"Solid Rock" is available on all digital platforms, Spotify, Apple Music, YouTube, Deezer, Tidal etc. https://ffm.to/solidrock
OTHER SINGLES BY DANIEL OJO:
If you're a MusicOntario member, get in touch with Sam Rayner to find out how to apply to be featured!