Bianca James - MusicOntario Member Spotlight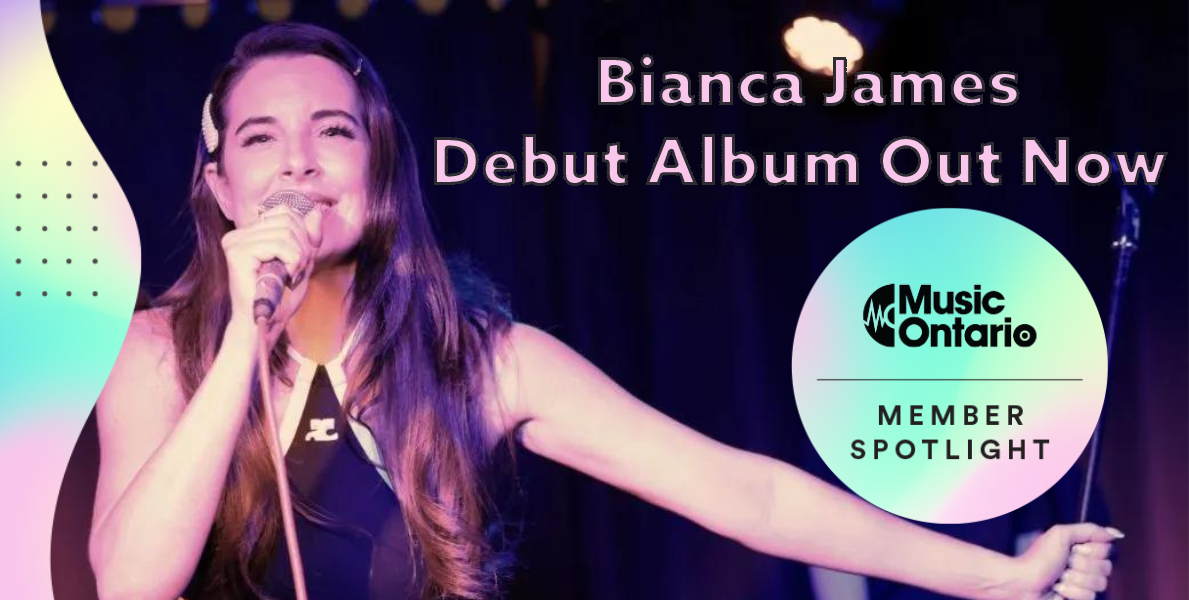 Posted on

November 6, 2023
MusicOntario is thrilled to introduce a new member of our family, the exceptionally talented Bianca James. Her vintage musical style, powerful vocals, and cinematic flair effortlessly blend American and British 1960s influences, infusing Motown, Soul, and modern pop elements into her music. Since her debut album's release in August, Bianca has rapidly gained popularity, amassing almost 250,000 streams between Spotify and Apple Music. It's evident that Bianca James is on an exciting musical journey, and we're eagerly featuring her this month.
ABOUT BIANCA JAMES
Bianca James stands out in the world of vintage musical vibes, effortlessly capturing the essence of the past while infusing her independent debut album with a huge voice and cinematic flair. Her music exudes drama and glamour, seamlessly blending the old with a satisfying touch of modern pop. This fusion shines on every track of her album, especially on the standout single 'Bang Bang Baby.' With a uniquely expressive vocal performance, support from The Hollywood Horns, and modern elements subtly woven in, 'Bang Bang Baby' is an irresistible earworm that masterfully bridges the gap between timeless and cutting-edge contemporary sounds.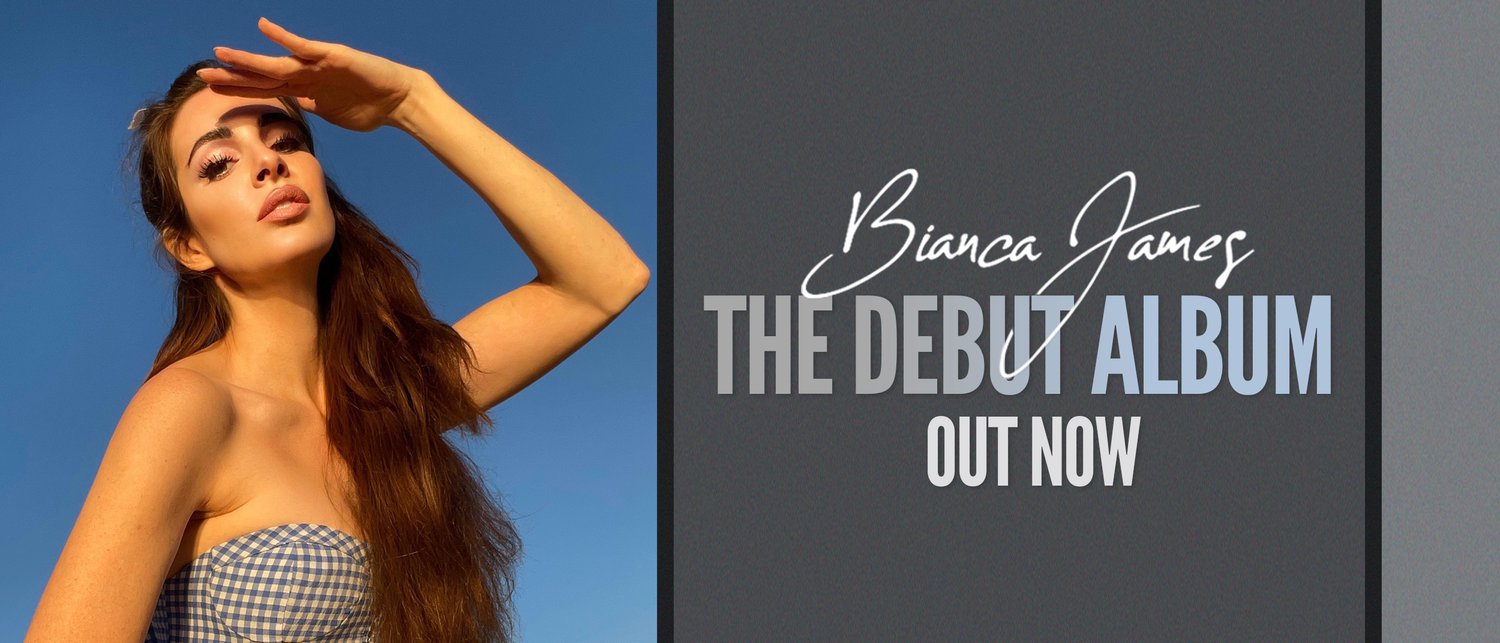 MORE ABOUT BIANCA JAMES' DEBUT ALBUM
Bianca James' self-titled debut album is a celebration of her exceptional talent as a singer/songwriter. Recorded with live musicians in iconic studios and produced by industry veterans, Bianca's music is timeless, drawing inspiration from the 1960s American and British styles. Her music empowers and inspires, reflecting her journey from heartbreak to strength. Bianca's dream of capturing the essence of the Italian and French Riviera and 1960s London is vividly portrayed in 'Monaco.' This album is the result of hard work, travel, and a dedication to embracing life's experiences. With a mix of old-school and contemporary sounds, Bianca's powerful voice and songwriting prowess shine through, proving that authenticity and determination never go out of style. In a world of shortcuts and filler, her genuine, high-impact music stands out. Bianca's message is clear: live authentically and chase your dreams. She is a genuine powerhouse, a true artist with a passion for empowering others.
BANG BANG BABY MUSIC VIDEO:
GET IN TOUCH WITH BIANCA JAMES
If you're a MusicOntario member, get in touch with Savannah to find out how to apply to be featured