MusicOntario Communities Connect Brampton: Music Publishing, Sync & Licensing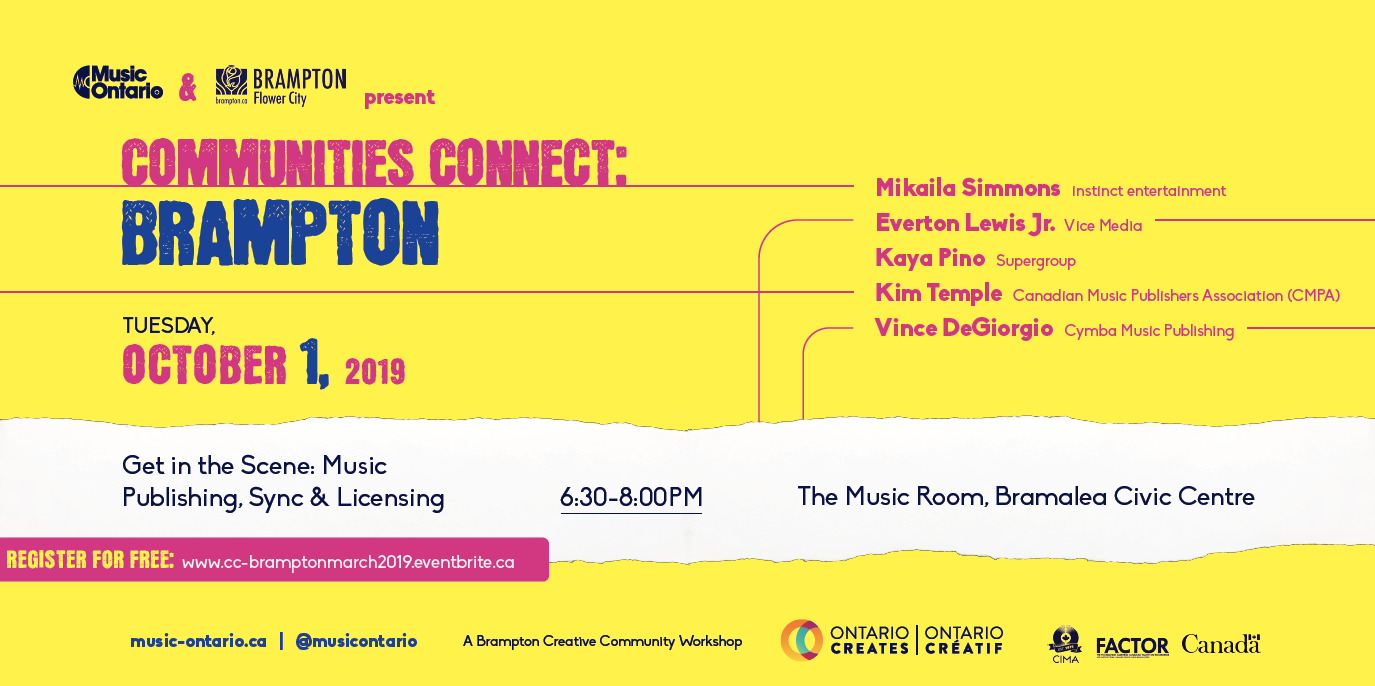 When

Tue 1st October 2019

Where

Bramalea Civic Centre - Brampton, ON

Web

Tagged as
Communities Connect Brampton
Music Publishing, Sync & Licensing
Tuesday, October 1st, 2019 - Bramalea Civic Centre
MusicOntario Communities Connect is all about bridging the gaps between Ontario's vibrant music markets based on consultations with local artists, music professionals and creative organizations. This year, MusicOntario is pleased to work with the City of Brampton to present three panel sessions throughout the year for independent artists and musicians.
Music Publishing, Sync & Licensing
From publishing, music supervision/sync, to licensing and rights collectives, working smart in today's music industry goes beyond optimizing the front end of your business (music sales, gigs, merch). It requires savvy behind the scenes as well: protecting your publishing rights, and licensing and placing your music in film, television, ads and videos games can help you generate revenue in the background. Learn from various industry pros how the cogs in the wheel flow together and how to approach the key players to put your music to work!
PANELISTS:
Light snacks will be served.
FREE to attend!