MusicOntario @ CMAO R2I TuneUp Conference 2019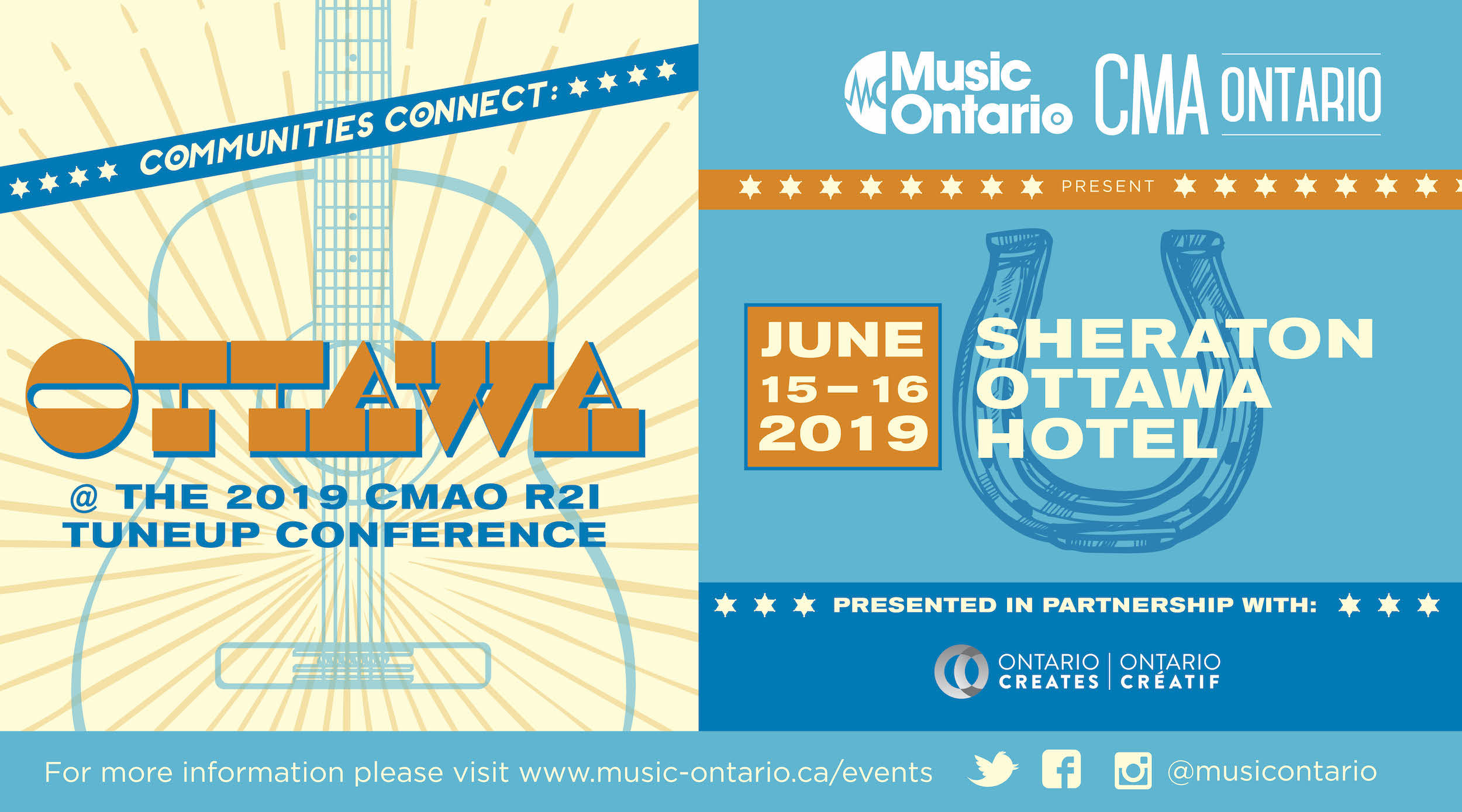 When

Sat 15th, Sun 16th June 2019

Where

Sheraton Ottawa Hotel

Web

Tagged as

2019, Awards, CMAO, Conference
MusicOntario @ CMAO R2I TuneUp Conference 2019
June 15 - 16, 2019 - Ottawa, ON
MusicOntario is pleased to sponsor the 2019 CMAO R2I TuneUp Conference.
MusicOntario Communities Connect is all about bridging the gaps between Ontario's vibrant music markets! During our Community Development Research Project (CDRP), we asked musicians, artists and industry professionals across the province what types of support and education they hoped to have access to regionally (you can read the full results at www.music-ontario.ca). Ottawa, ON is hosting the Country Music Association of Ontario Conference & Awards in June, and we're proud to present two panels during the conference!
On The Move: Touring Strategies For Independent Artists
A tour creates opportunity. If planned out strategically in advance, a tour can reap many positive benefits beyond the likes of revenue, including: reaching new audiences, gaining media coverage, networking, perfecting your performance, engaging your existing fans, and taking your career to the next level. During this session, our panellists will discuss strategies for market and venue selection, boosting your visibility to agents and offer tips for thriving on the road.
Unlock Your Voice. Unblock Your Performance
A good singer is both a good musician and a good performer. But is there a secret formula to becoming a GREAT singer? Let our panel of experts show you tips and techniques that will allow you to sing with more power and confidence. A few subtle changes can improve every aspect of your singing voice – from amazing pitch, better agility, and more power, to improved resonance and tone that will maximize your vocal toolbox. For the singers out there, rest your voice as this panel will call for volunteers to assist with a live demonstration of vocal tips to help you take your voice from good to great!