R2i Conference at CMAO 2021, sponsored by MusicOntario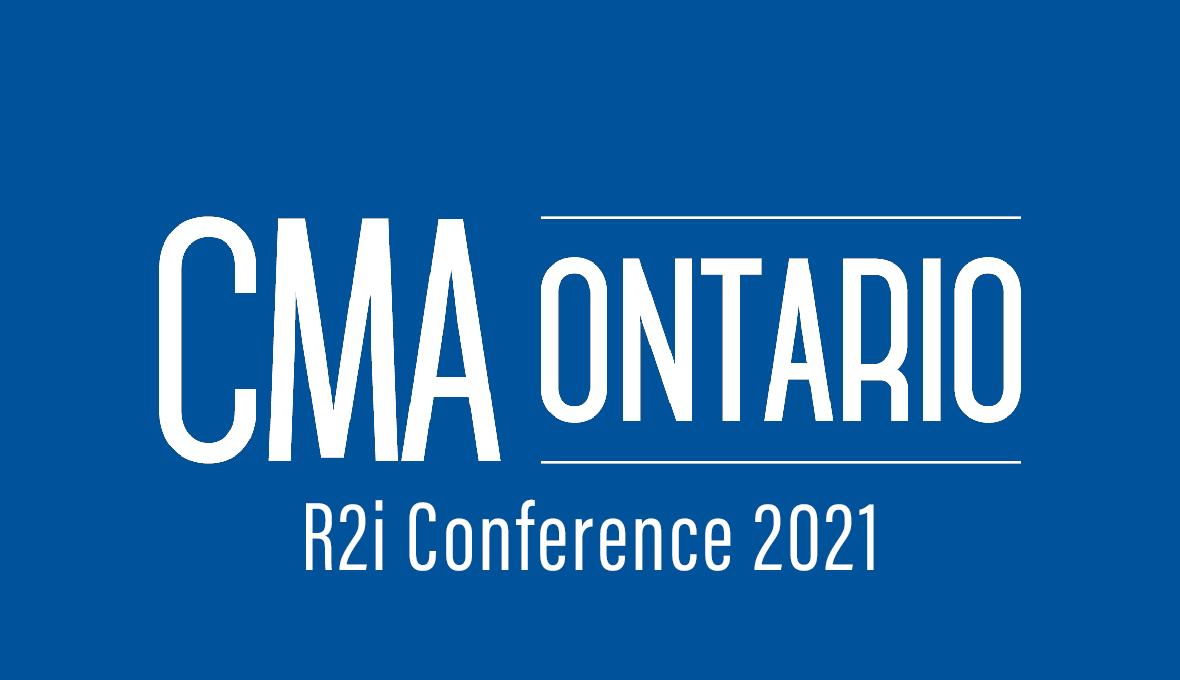 When

Wed 30th June 2021, Sat 3rd, Wed 7th, Sat 10th, Wed 14th, Sat 17th, Wed 21st, Sat 24th, Wed 28th, Sat 31st July 2021, Wed 4th, Sun 8th August 2021
CMAOAwards Presents the Road2independence Conference: Episode 2
Sponsored by MusicOntario
Episode 1: How to Maximize Playlist Exposure on Streaming Platform, June 30, 2021
In The Country host Dave Woods chats with Ontario country artist Jesse Slack about how to maximize playlist exposure on streaming platforms.
Episode 2: Victoria Banks Songwriter Masterclass, July 3, 2021
With 20+ years' experience as a professional staff songwriter in Nashville, hits with Sara Evans, Jessica Simpson, Lauren Alaina, Carly Pearce and Mickey Guyton, and 3 albums released as a major label artist, country artistVictoria Banksleads this masterclass in lyric writing. She covers the elements of song structure; lyric writing tools, tips and tricks; do's and don'ts of commercial lyric writing; phrasing, voice, sequence, alliteration, furniture, rhyme and more.
Episode 3: Public Relations for Independent Artists with Samantha Pickard, July 7, 2021
Entertainment Reporter Rudy Blair chats with President of Strut Entertainment, Samantha Pickard, about public relations for independent artists. Samantha discusses what to look for when hiring a publicist, analyzing your needs, setting goals and expectations, negotiating contracts and fees, as well as building effective communication and a comprehensive strategy to elevate your 'brand' to the next level.
Episode 4: The Songwriting Panel: You Took the Workds Right Out of My Mouth, July 10, 2021
Songwriting is more than putting words to music. It's about the creative process - the time, space, and tools you devote to developing yourself and your art. Writing great songs takes talent, practice, grit, and insight into yourself. In this session, we'll provide you with tips to building a better career and life by defining your perspective, understanding the message you're trying to share, nurturing your optimal creative environment, balancing originality and relatability, and forging a pathway to do your best work as a songwriter.
Concepts such as song structure, melody, harmony, hooks, and telling compelling stories will be covered, in addition to motif development, song arrangement, production and mixing.
During this session, you'll learn some practical tips you need to improve your writing and take your songs to the next level. Our panel will share some of their songwriting techniques they use to build a growing catalog of songs with strong replay value.
Moderator:
Patrick Ballantyne, Chair, Songwriters Association of Canada
Panelists:
Melanie Brulee, Artist
Patricia Conroy, Artist/Songwriter
Jason McCoy, Artist/Songwriter
Aaron Pritchett, Artist/Songwriter
Episode 5: How to Create Impactful Content for Social Media Channels (Facebook Live), July 14, 2021
With live performance opportunities essentially wiped out, The Western Swing Authority's beloved couple Shane Guse and Stacey Lee embraced Facebook Live as their go-to platform to introduce their performance series "Honky-Tonk Cocktail Hour". With a successful 63-week run - and counting! - the pair have compiled a series of tips and resources to effectively navigate the platform and use it to its full advantage.
Episode 6: The Songwriter-Publisher Relationship: Partners In Rhyme, July 17, 2021
Music publishers can be invaluable to songwriters through the protection and exploitation of their songs as commercial assets. They work for and with songwriters to pitch, promote, license and control the copyrights of a catalogue of songs. They act as creative champions and business partners, helping you develop your skills and fostering new opportunities for your music to shine. This panel of experienced pros will talk about their co-dependent roles as publishers and songwriters, from seeking new opportunities to pitching your songs to juggling collaborators. You'll learn about the challenges this foundational field faces today, and how to decide if a publishing deal is right for you.
Moderator:
Ron Kitchener, President, RGK Entertainment
Panelists:
Gilles Godard, Senior Vice President Publishing, Anthem Entertainment
Mike McCarty, Kilometre Music Group
Victoria Banks, Songwriter
JT Harding, Songwriter
Episode 7: How to Create Impactful Content for Social Media Channels (Clubhouse), July 21, 2021
Radio announcer and podcaster Amy Aust chats with songwriter and recording artist Scotty Kipfer about the social platform Clubhouse and its revolutionary way to interact and connect you with professionals, celebrities and experts from different sectors. Discover the platform's benefits of simply observing or engaging in discussions in an informal atmosphere, as if it were a conference in your own home.
Episode 8: Sustaining Your Career, July 24, 2021
The path to a successful career in music is not narrow or linear. It involves ongoing learning, hustle, and investment in yourself. Throw in a pandemic, and now more than ever, artists must learn to be agile and comfortable pivoting from opportunity to opportunity. Our panelists have all had to shift their strategies to meet the current stresses and needs of the market to help survive or improve revenue streams.
Artist Tim Hicks had his tour suddenly halted and found himself playing to screens and cars, rather than a crowd of screaming fans.
Mike Denney – founder of one of the most successful independent country music entertainment companies in Canada – turned the obstacle into an opportunity to regroup, rebuild and rebrand.
Artist Jess Moskaluke performed on rooftops, recorded a new album The Demos remotely, and created Handpicked by Jess boxes, selling them out almost immediately.
Jen Goheen, the face of the perennially successful Havelock Country Jamboree, learned there will be no faces in the audience and was forced to consider whether a virtual festival was do-able or hopeless and what a "safe" live festival would look like.
Find out how these panelists weathered the storm to sustain their careers.
Moderator:
Panelists:
Jennifer Goheen, Havelock Country Jamboree
Mike Denney, MDM Recordings
Tim Hicks, Artist
Jess Moskaluke, Artist
Episode 9: Guitar Maintenance & DIY Repairs That Every Musician Should Know, July 28, 2021
Live events are back and after an 18-month hiatus, it's time to dust off those cases and get your guitars back in shape. In this speed session, Cithara Guitar's Daniel Clark offers a few tips to get your guitar road-ready, from tune-ups to storing and preventative maintenance.
Episode 10: Surviving the Unexpected (Tales From Inside the Pandemic), July 31, 2021
For many musicians, March 2020 was the month the music stopped. With no tours or live shows, the majority of their income lost, and their careers upended, musicians were forced to reimagine their lives and their art. Find out how artists Eric Ethridge and Kalsey Kulyk, along with session musician and producer Jason Barry, reacted to the turning point brought on by a pandemic shutdown and overcame isolation – from honing their skills to developing new ones.
Moderator:
Panelists:
Eric Ethridge, Artist
Kalsey Kulyk, Artist
Jason Barry, Barrytone Studios
Episode 11: Vocal Warm Up Tips with Micah Barnes, August 4, 2021
For singers, the body is their instrument, and to perform best behind the microphone, it is important to properly prepare their voice. In this video, artist and vocal coach Micah Barnes offers tips, tricks, and exercises to warm up your voice and help you relax and sing better.
Episode 12: Victoria Banks Songwriting Masterclass: Collaboration A to Z, August 8, 2021
In this Victoria Banks Songwriter Masterclass, learn how to prepare for and navigate the dynamics of various collaborative combinations from solo writes to writer/writer, writer/artist, and writer/artist/producer combos, so you can show up as your best self and leave the nerves and second-guessing behind.