MusicOntario @ AmericanaFest 2023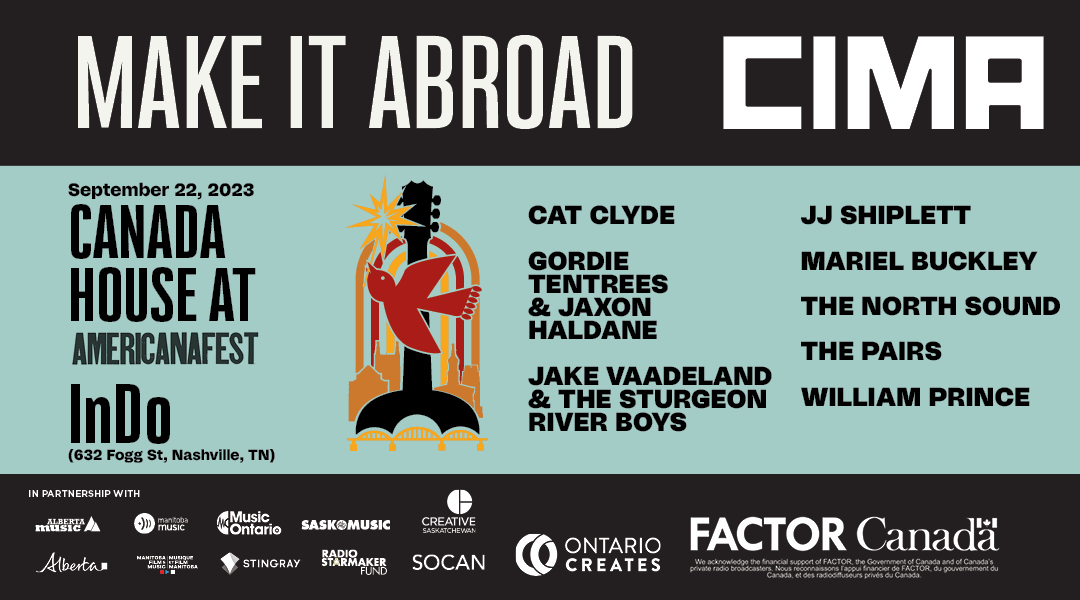 When

Tue 19th - Sat 23rd September 2023

Where

Nashville, TN
MusicOntario is heading back to Nashville this September for the 2023 edition of AMERICANAFEST as part of CIMA's Canada House to present a showcasing and business mission for Ontario companies and their artists.
Join us on Friday, September 22 from 11:00AM-5:00PM for a full afternoon of Canada House showcases at InDo (632 Fogg St). The day will kick off with a networking reception from 11:00AM-11:30AM and will lead straight into the showcases. Attendees will also be treated to free food & drinks. The event is open to conference delegates as well as the general public.
Here's the full lineup:
11:00AM: Networking Reception
11:30AM: Gordie Tentrees & Jaxon Haldane
12:10PM: Basset
12:50PM: The North Sound
1:30PM: Field Guide
2:10PM: Colleen Brown
2:50PM: JJ Shiplett
3:30PM: Cat Clyde
4:10PM: Jake Vaadeland & The Sturgeon River Boys
Check out the Ontario artists performing!
Basset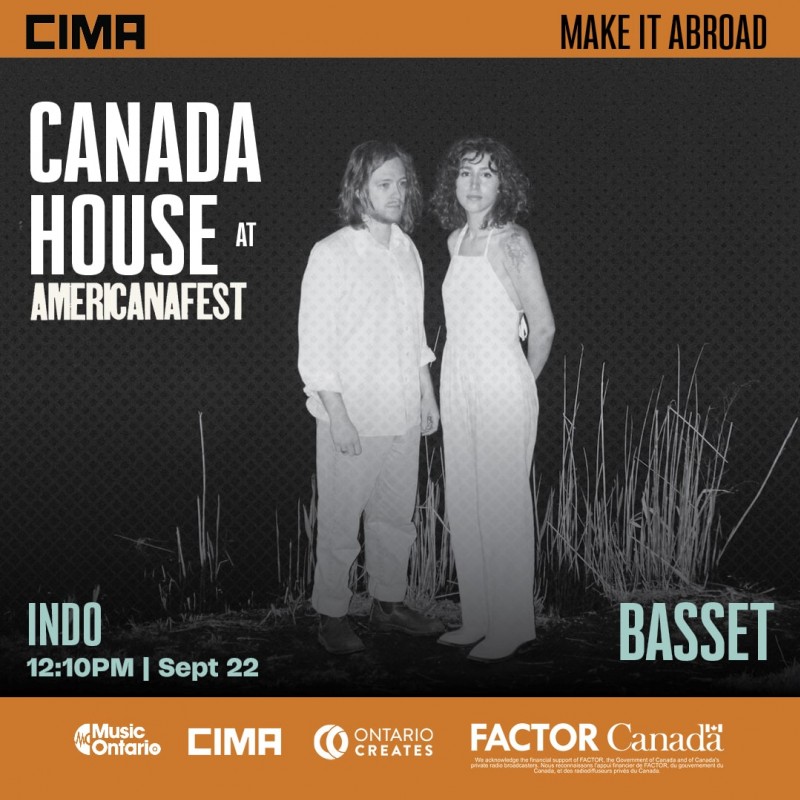 This Toronto-based duo, comprised of songwriters Sam Clark and Yasmine Shelton, will take you through city streets in the hours before the world has woken, or to a corrugated steel home north of the treeline. Their inventiveness shines on Sam's fiddle, and in their intricate harmonies, with Shelton and Clark's voices wrapping around each other like twin flames in a warm fire.
Cat Clyde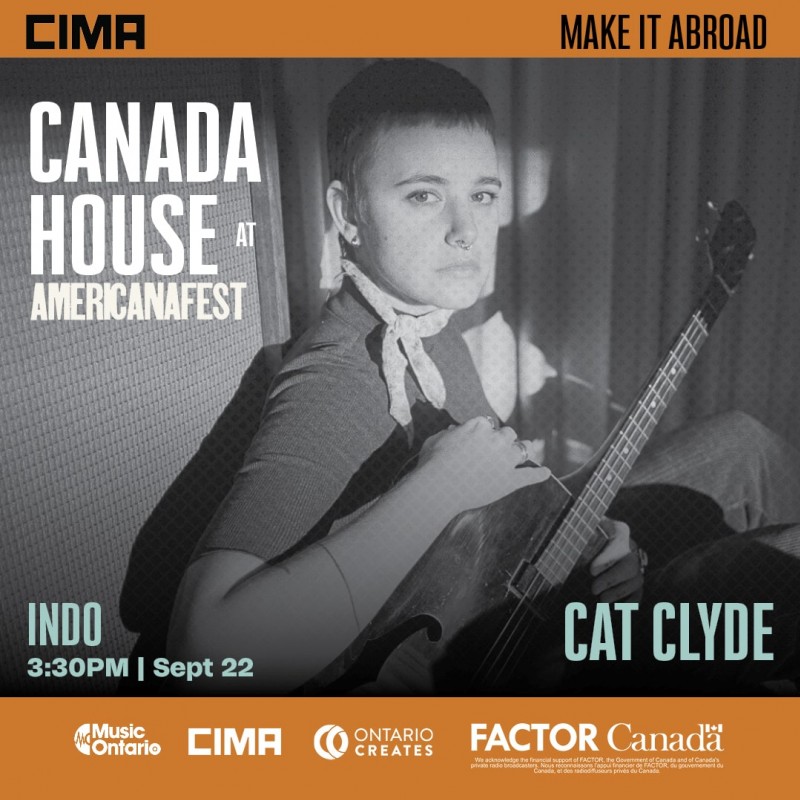 Cat Clyde joined producer Tony Berg in Los Angeles' famed Sound City Studios to record her latest album Down Rounder in 6 days, with her singing voice spanning an appealing twang to a lovely, plaintive croon. It's about an exploration and expression of self, patterns in the natural and unnatural world, and the ever changing nature of love and life.