Tune Up Toronto: Focus on Latin & World Music Part 2 of 4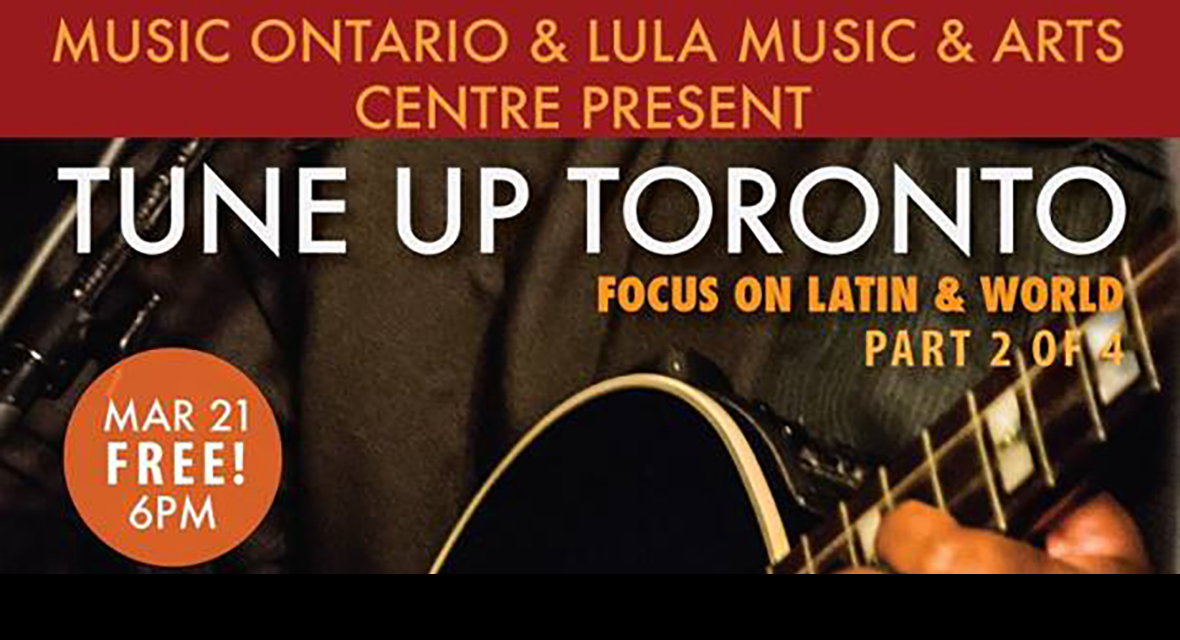 When

Mon 21st March 2016

Where

Lula Lounge, Toronto, ON

Tagged as
Tune Up Toronto: Focus on Latin & World Music Part 2 of 4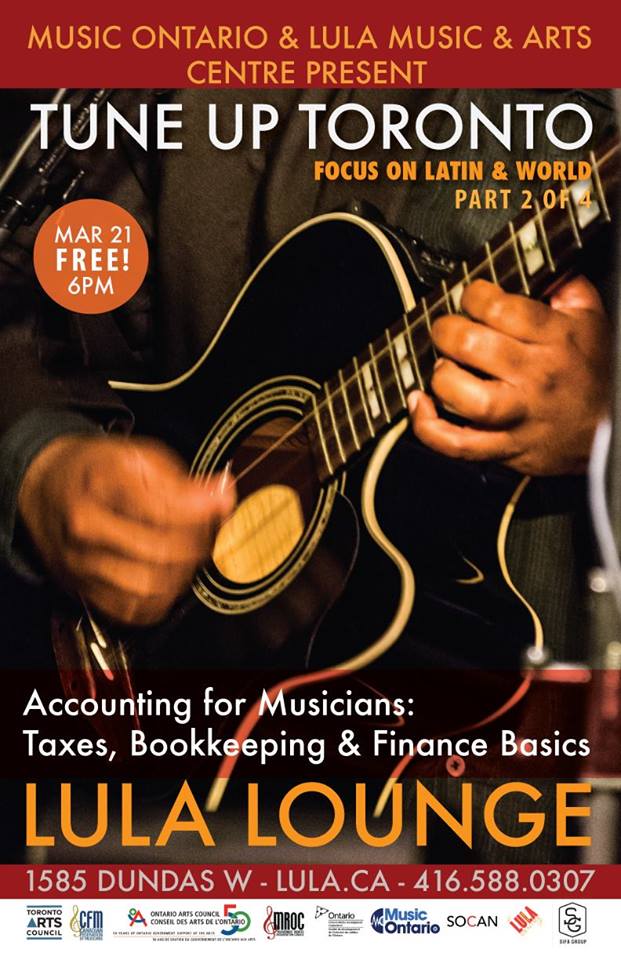 TUNE UP TORONTO: FOCUS ON WORLD/LATIN ACCOUNTING FOR MUSICIANS: TAXES, BOOKKEEPING & FINANCE BASICS March 21, 2016, 6-8PM @ LULA LOUNGE (1585 Dundas St. W) FREE entry - come one, come all! Snacks provided by Lula Lounge
Tune Up Toronto is a MusicOntario workshop series designed to cater to the needs of local music communities by genre, for artists and emerging music professionals alike.
Do I need an HST number? How should I declare my income from gigs on my income tax return? Can I write off the cost of gas to get to my gigs?
These are all good questions and we will tackle these and many more at the next musician's workshop presented by MusicOntario and Lulaworld!
PANELISTS
Questions? Let us know!