Music Heals wants to put your band on stage at SKOOKUM!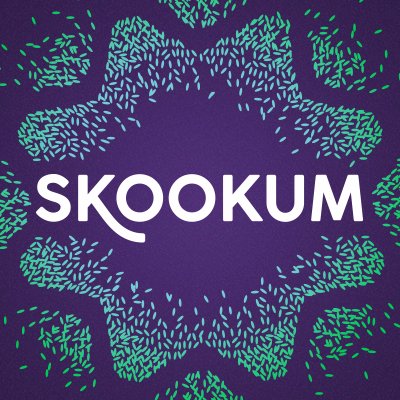 Posted on

May 28, 2018

Tagged as
Music Heals wants to put your band on stage with The Killers, Florence + The Machine, and so many more at SKOOKUM Festival!
Vancouver's biggest music festival is SKOOKUM, September 7-9 in beautiful Stanley Park. Music Heals is giving your band a chance to play this massive event.

Join the campaign:
Bands and solo artists visit CoversForSkookum.com and click Create A Fundraising Page. Ask your fans to make requests for their favourite cover song, by making a donation to Music Heals through your fundraising page. Fans instantly receive a charitable tax receipt for the full amount, and in their donation they include a note of which cover song they have requested.
YOU set the minimum donation required for a cover request. YOU decide how many cover song requests you will take.
For each request, record a video of you performing the cover song on your camera phone and upload it to YouTube with a dedication to the donor. Here are some samples. Let your fans know when they can expect to see their cover video.
The artist that raises the most money between May 14th – July 13th will play SKOOKUM. Contest closes at 11:59pm on July 13th, 2018.
Contest winner will be selected based on funds raised, not on how many video requests they have delivered by July 13th.
Prize has no cash value and must be accepted as awarded. Contest is open to all Canadian bands. For the winning artist:
1) Winning artist must be available to perform on any of the festival dates (September 7, 8, 9) and will not be given a choice or date, time or stage.
2) Artists need to be able to perform a 30-minute set of original material.
3) Artists are responsible for all costs associated with travel, accommodation and any additional fees that may be associated with their performance.
4) Winning artist will receive a performance honorarium.
5) All performing members of the winning act will receive a Weekend Pass to SKOOKUM.
Every artist who raises over $1,000 can select which music therapy program their fundraising will be directed to. Let your fans know if you have selected a program close to your heart.
For questions and media requests, please email info@musicheals.ca
FAQ
I want to participate! How do I set up a fundraising page?
It only takes a couple of steps to get started with your own personal fundraising page:
Start a Giving Group (fundraising page) here. You will be prompted to create your own personal CHIMP account, and confirm your email address.
Simply follow the Giving Group prompts until you're done. If you get stuck, there's a Help article here that outlines starting and setting up a Giving Group. Once your page has been set up, you'll want to start engaging your community to join you. Here are some tips to get you started:
utilize the "spread the word" section to the right of your Giving Group, to share your page with your friends and family through your social media channels.
tell your story, and put a personal spin on your fundraising efforts — your community will be more drawn to contribute.
ask for donations! By nature, people only give when asked.
My band is already registered at CoversForTheCause.com. Do those fundraising totals count?
Thank you for already fundraising on the Covers For The Cause platform! That site will remain live, and your grand total across all contest will count towards your the goal of raising $1,000 so you can direct your fundraising, but this contest is exclusively for funds raised between May 14 – July 13.
Will only the top fundraiser be chosen to play SKOOKUM?
Not necessarily. SKOOKUM's organizers reserve the right to offer additional performance slots throughout the weekend to artists participating in this contest. So more than one might be added to the festival!
I'm having trouble building my fundraising page.
The Covers For The Cause platform is managed by our friends at Chimp, and they are more than happy to help. Email help@chimp.net if you are having any problems with your page.
The contest says "bands", but I am a solo artist. Are solo artists eligible?
YES!
Does it matter what genre music I play?
Nope! All genres welcome.
Got any tips and tricks?
Actually, yes we do! Click here and scroll to the bottom for recommendations from the winner of the 2017 contest.