Apply Now: MusicOntario's Private Showcase Room at Folk Alliance 2019!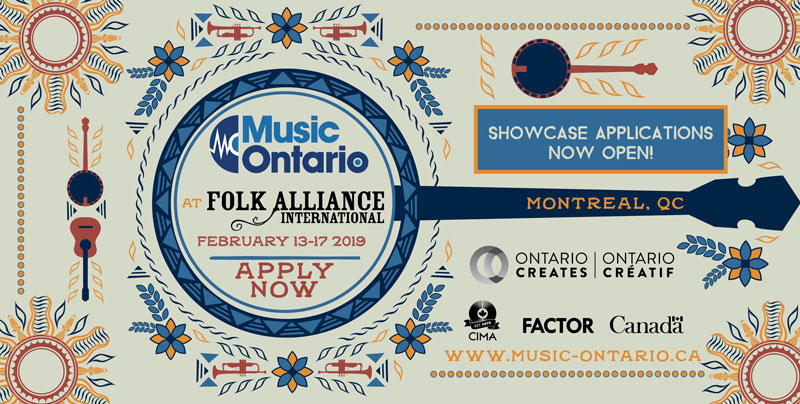 Posted on

October 23, 2018

Tagged as
MusicOntario at Folk Alliance International 2019
February 13-17, 2019 - Montreal, Quebec
MusicOntario is thrilled to once again take part in Folk Alliance International. Returning to Canada in 2019, the Folk Alliance International (FAI) conference will take place in Montreal from February 13-17, and MusicOntario is excited to present three nights of private showcases!
If you are an Ontario resident, an Ontario-based artist, a member of Folk Music Ontario, or are represented by an Ontario company, please fill out the following application.
DEADLINE EXTENDED: the submission deadline is 5:00PM EST on Friday, November 30, 2018.
Please note, MusicOntario members do not pay a submission fee and should contact samr@music-ontario.ca or sarah@music-ontario.ca for the members only application.
Your submissions will be reviewed by an independent talent committee, and those selected to perform will be notified in late November/early December 2018. We appreciate all submissions, however, for administrative purposes, only successful applicants will be contacted.