Applications open for MusicOntario's private showcases at Folk Music Ontario 2019!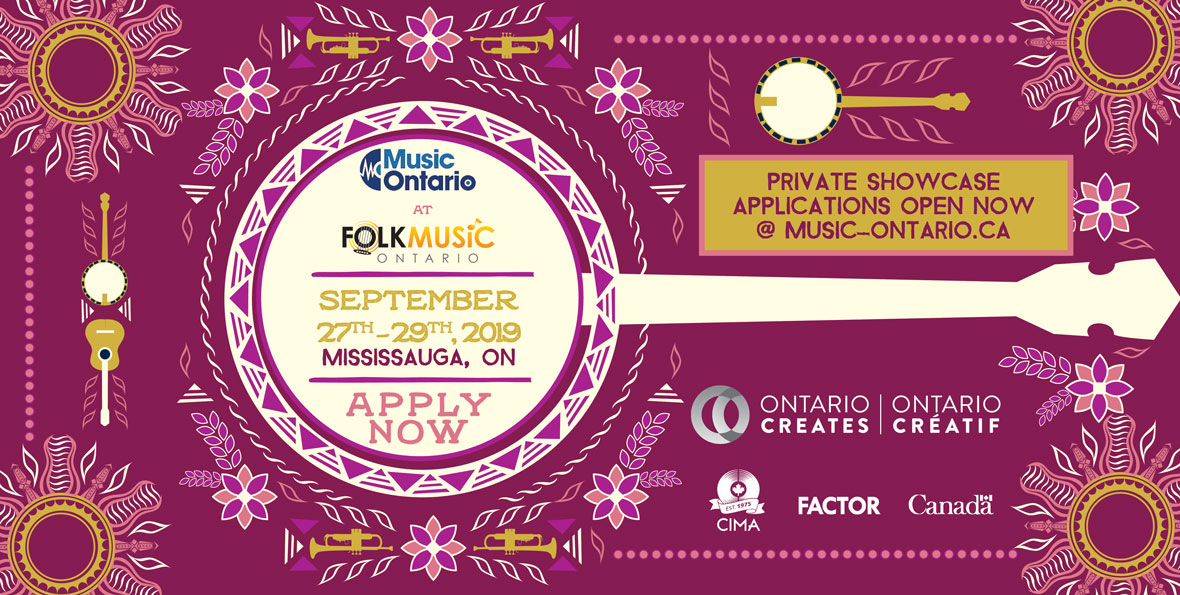 Posted on

July 18, 2019
MUSICONTARIO @ FOLK MUSIC ONTARIO 2019
September 27-29, 2019 @ Hilton Airport – Mississauga, ON
MusicOntario is gearing up for another year presenting our private showcase room at Folk Music Ontario (FMO) in September 2019! We welcome applications from folk artists from across Ontario and from any folk tradition. Just keep in mind that:
- You must be an Ontario-based artist to be eligible.
- MusicOntario members in good standing receive a stipend for their performance.
- Showcases are brief – 15 minutes each, with 5 minutes to change over.
- Showcases take place in suites in the host hotel, so you must have an acoustic configuration, with only light percussion permitted.
- MusicOntario will provide a sound technician and green room for performers to use.
- In order to perform, you must be registered with the Folk Music Ontario conference – head to http://www.folkmusicontario.ca for rates; the early bird sale ends July 31, 2019.
- We suggest you start exploring funding/grant opportunities ASAP if you hope to offset costs related to attending a business and showcase conference like FMO.
- A non-refundable administrative fee of $15.00 per submission is applicable if you are not a current member in good standing of MusicOntario. The discounted members-only rate is $5.00 per submission.
Application deadline is Friday, August 16, 2019.
All applications will be reviewed by our independent Talent Committee. We appreciate all submissions, however, for administrative purposes, only successful applicants will be contacted.
If you would like to learn more about MusicOntario membership, please contact Sam Rayner: samr@music-ontario.ca.