Wolf Den release Debut Single "SO CLOSE" through MusicOntario's 2019 Songwriter Challenge!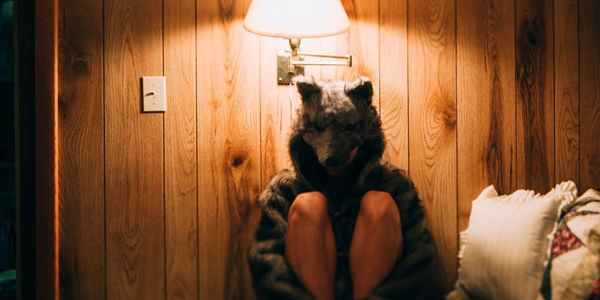 Posted on

October 1, 2019
Wolf Den is a new music collective who found that they were stronger as a pack
w/ Thea May, Julian Taylor, Troy Junker, Mya Gomez, and Mike Tompa
LISTEN HERE!

WOLF DEN is a group of Indigenous artists from various backgrounds, born out of a chance meeting at a Music Ontario Songwriting Challenge for Ontario Indigenous Artists. In August of this year, at Dream House Studios in Toronto, ON, this collective of dedicated artists developed their dynamic pop/reggae/hip hop and R&B debut single "SO CLOSE." The release date is Friday, October 4 and will be available on Spotify, Apple Music / iTunes and all platforms where music is streamed or downloaded.
"I hope it makes the listener dance and have a good time, cuz honestly we got really 'close' making it. And I think it really comes through." ~ Mya Gomez
"So Close," engineered by Mike Tompa and written and produced by the entire collective – including Algonquin singer-songwriter Mya Gomez – the song combines lover's rock reggae, dub sound effects, an electric guitar reminiscent of The Police, and a compelling rap break from Troy Junker in the third verse, to create a thoroughly relaxed and engaging vibe. While pop singer Thea May spends the verses of the song shimmying up to some steamy pleasures, "funk soul 'n' roll" man Julian Taylor fills the choruses in a more emotionally yearning state.
"This track is meant to open your music peripherals and engage you in a combination of styles and genres. "So Close" creates vibrations from the past present and future. I want it to inspire people to try new things and take chances. Let the story be what you make it, let it take you on a journey." ~ Thea May
As befits the Indigenous realm, Wolf Den has a full and spiritually charged creation story…
These wolves didn't plan to meet, but they did, and they stand with one another with a vision to further their horizons.
The story of the Wolf Den begins where all good stories should start… in the middle.
Once upon a time there was a large stone in the middle of the ocean where all of the creators' creations lived together in harmony, and within a structure and systems that went together like the wind and the rain.
On the eve of a habitual celebration of giving and thanks, there was a huge lightning strike that decimated and separated all of its parts, including all the animals and creatures that took refuge there.
For years, many a spirit travelled throughout these lands of destroyed homes, forests, and fields, searching for something. Searching for an answer as to why this once beautiful paradise was now a mosaic of confusion, loneliness and chaos.
The winds howled unapologetically, unknowingly tied to an invisible source. A deep source. A true source, one of hope, searching for a reply from anyone willing to try to sing back, whether in harmony or unison. Singing songs and telling stories, they are forever reaching, feeling and searching for connection.
Songs are a journey. One may say they are the journey, because they don't belong, yet long to find their kind; they long to find compassion. Watch how nature exists. Watch and allow it to connect with you, even when you're not in any shape to do so.
On this date in 2019, at so-and-so, the den was effortlessly and unequivocally brought to life, because there was a brief moment of freedom and unlearned behaviour, but an ever-so-real understanding behaviour, and appreciation for everyone's take on everything. On other kinds of living beings, on being humbled, on being leaders, and on being strong observers, and even sometimes teachers. In tandem, also learning the pain of being hurt, wounded, and silenced by predators.
In the den they learned the power of their own collective voice, and how not to hide from danger unless absolutely necessary. Until they were ready they did what all wolves do. They'd hunt. Now their journey of discovery is to try and find a connection that slowly finds each of them find each other through their individual voices, and all the teachings they've experienced.
In this they found that they were stronger together as a pack. And each one of them showed themselves to be a leader, a follower, a fighter, and a supporter. They now run together to find others who howl the same songs, and stand together to learn from those who don't. This is how the wolf den was built and this is how it will grow.
Artist Bios:
THEA MAY: Thea hails from Atikameksheng Anishnawbek located on the Robinson Huron Treaty in Sudbury Ontario. Her vocals encompass a vintage sound of singers from before her time, with an added new pop sound flare. Her music embodies the new sound of future pop music, hip hop vibes, electronic dance feels, and at times some tropical waves. Thea is a partner of Harmonix Productions, located out of Sudbury, with her producer/ engineer and three other artists. Thea grew up with artistic roots, a competitive dancer from a young age, her love for music started very early in her life. Thea has written and performed music for films directed by Darlene Naponse.
JULIAN TAYLOR: Taylor, of both West Indian and Native Canadian decent, is a charismatic frontman, prolific songwriter, and endearing individual – the kind who immediately connects and makes you feel at ease. That character of warmth and generosity permeates everything Taylor does. A calm, somewhat self-effacing person offstage, Taylor morphs into an intense, incendiary and almost shamanistic presence onstage. Toronto poet Robert Priest describes him as "the kind of artist forever in the zone, the voice limitless, the songs full of feeling and memorable hooks."
TROY JUNKER: Troy is a hip-hop artist; who by looks you wouldn't expect what you'll get. A high school dropout - turned Uranium miner, who picked up and moved from Saskatchewan to Toronto to pursue music and follow his dreams. From appearing on tracks with Belly and Joey Stylez to completing a Music Business Management course at Durham College, Troy's inspiring story is one in the making. Troy plans to release his new EP, Journeys in early 2020.
MYA GOMEZ: Mya is an Algonquin singer songwriter with Mayan Yaqui and Settler roots. Her first memories of music began when she and her mother would sing together and would sing with women's hand drum groups throughout her childhood. Her love of storytelling, and connection to music grew from there. It progressed into her picking up an acoustic guitar and teaching herself to play at 14. As a songwriter she draws from personal experience and reflections of many themes, including substance abuse, racism, self- confidence, and above all else love. Growing up with music inspirations of rock and roll as well as raw, honest, songwriters, Mya strives to achieve both elements of these genres in her own music when performing either solo or with her band, to tell her personal stories, in hopes to connect with her audience.
MIKE TOMPA: Mike graduated from OIART (Ontario Institute of Audio Recording Technology) and soon moved to the UK to intern under John Mitchell, Ben Humphreys, and James Billinge at Outhouse Studios (Arcitects, Heights, Your Demise, Lower Than Atlantis, Anavae, Enter Shakari).The internship quickly turned into a working position allowing Mike to produce and engineer alongside Mitchell, Humphreys & Billinge. During his time at Outhouse Studios, Mike worked on projects ranging from independent releases to bands on Universal/Island Records, Epic/Sony Records and Century Media. Upon his return to Canada, Mike became the manager and head engineer at Merriam Productions in Oakville. Mike also works as a freelance writer/producer out of a production suite at Dreamhouse Studios in Toronto.