MusicOntario Member Spotlights are back!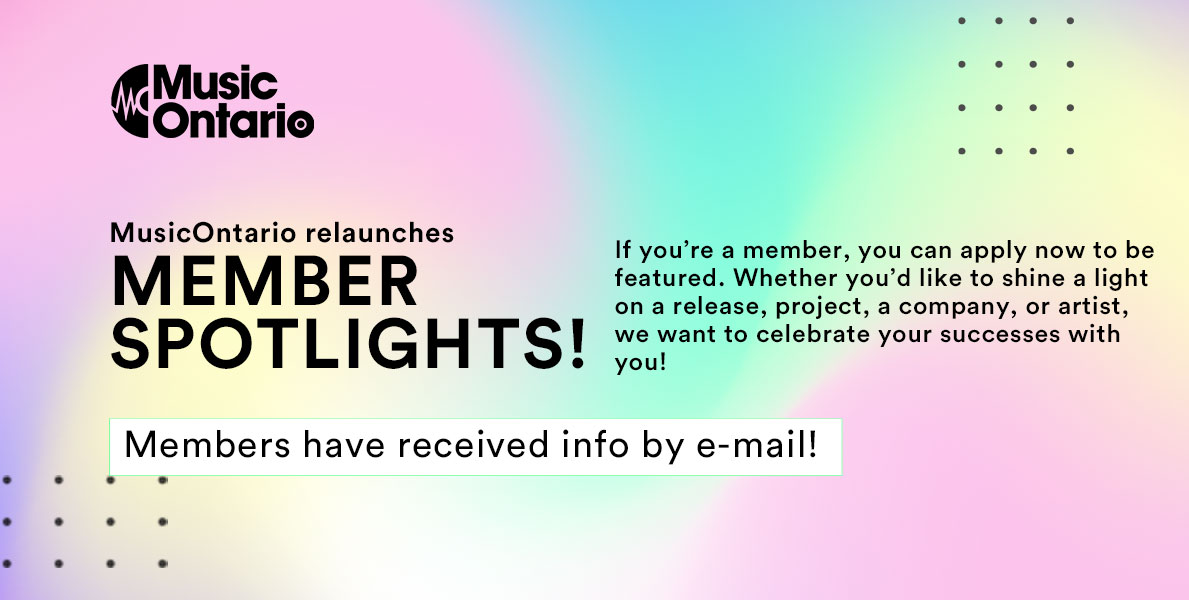 Posted on

May 25, 2020
It's an overwhelming time for us all in the music industry, both personally and professionally, and regardless of how many hours it seems we have to find meaningful ways to pass, the purpose or inspiration isn't always in clear view, even in a creative field.

As creators and creatives, entrepreneurs and risk-takers, we build upon the unknown and make something magical out of it. People from all walks of life turn to art and creative content to connect with one another in times of discord and hope alike, so we want to share a slice of that hope by applauding our members' works and accomplishments. Whether it's the upcoming release of a single, EP, or LP, memories from successful tours, events, or shows, or milestones your company or small business has reached, we will be posting weekly highlights from our membership on our website and social media platforms.

We invite valued members of MusicOntario to share with us a snippet of their work so that we can, in turn, help celebrate their successes.
Instructions on how to apply went out to members on May 22, 2020. If you are unsure about the status of your membership, please get in touch with Sam Rayner.