Ontario Creates announces the 2020-21 deadlines for the Ontario Music Investment Fund (OMIF), formerly OMF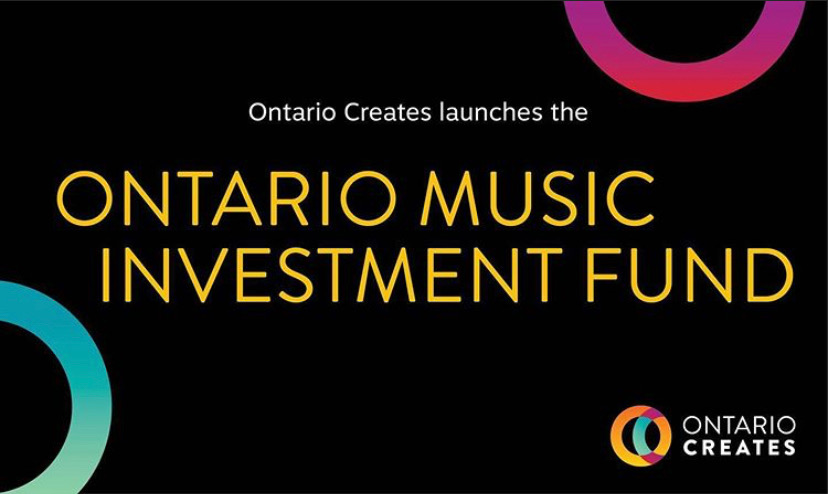 Posted on

May 28, 2020
Ontario Creates understands that COVID-19 has created many challenges across the creative industries. While our 2020-21 program application processes and deadlines will remain unchanged, please note:
Activities may address necessary COVID-19 responses, in keeping with the program objectives. Companies will be permitted to budget funds for operations-related costs, including salaries related to COVID-19 impact mitigation. Activity outcomes should account for these types of necessary expenses. Business plans should describe the impacts of COVID-19 on your company and your recovery strategy.
In lieu of travel/export-related expenses that may not be possible due to COVID-19 restrictions, the cost of participating in virtual activities/events that facilitate international business and audience development will be eligible, including costs associated with the preparation of marketing materials.
As the COVID-19 situation evolves, successful applicants will be permitted to make activity changes as necessary.
Flexibility and leniency will be provided to the extent possible.
---
The Ontario Music Investment Fund (OMIF) is designed to provide targeted economic development investment to the province's vibrant and diverse music industry. OMIF supports Ontario music companies with strong growth potential to maximize return on investment (ROI), and create more opportunities for emerging artists to record and perform in Ontario.
Key Program Goals:
Focus resources on music companies with strong growth potential by:

Providing investment to drive long-term growth; and,
Maximizing ROI and enhancing opportunities for emerging talent.
Strengthen support at critical stages in the careers of artists.
Program Objectives:
Focused targeting of funding to optimize revenue, profits, job creation, private investment and tax revenue.
Production of intellectual property (content) which may be owned and consumed domestically and exported, leading to sustained revenues and jobs in the province.
Increasing the profile and prestige of Ontario on the world stage as the next generation of breakthrough artists are discovered and developed to their full potential.
The program's three streams are tailored to different parts of the industry:
Supporting businesses that take risks discovering and developing talent – particularly emerging artists – and bringing it to market through recording and production, marketing and promotion, touring and showcasing, and publishing.
Eligible applicants include domestic and multinational record labels, and domestic music publishers.
Full program details and call for applications May 29, 2020
Supporting collective industry initiatives to undertake professional development/training and export activities, conduct industry analysis/data gathering and build regional capacity.
Eligible applicants include music industry trade associations and music service organizations.
Export/market development funding available for music managers.
Full program details and call for applications June 18, 2020
Supporting businesses and organizations that produce or promote live music events featuring Canadian artists including eligible music festivals and concert series.
Eligible applicants include live music promoters and presenters.
Full program details and call for applications late summer 2020
Enquiries
OMO@ontariocreates.ca
Enquiries regarding research for the music sector should be directed to:
Research and Strategic Planning department
Phone: 416-314-6858
research@ontariocreates.ca


To receive notification of upcoming deadlines and program updates, please register with your complete contact information, including your full name, company name and telephone number, as well as the name of the program that you are interested in.