Join the Effort: Faster Together Vaccination Campaign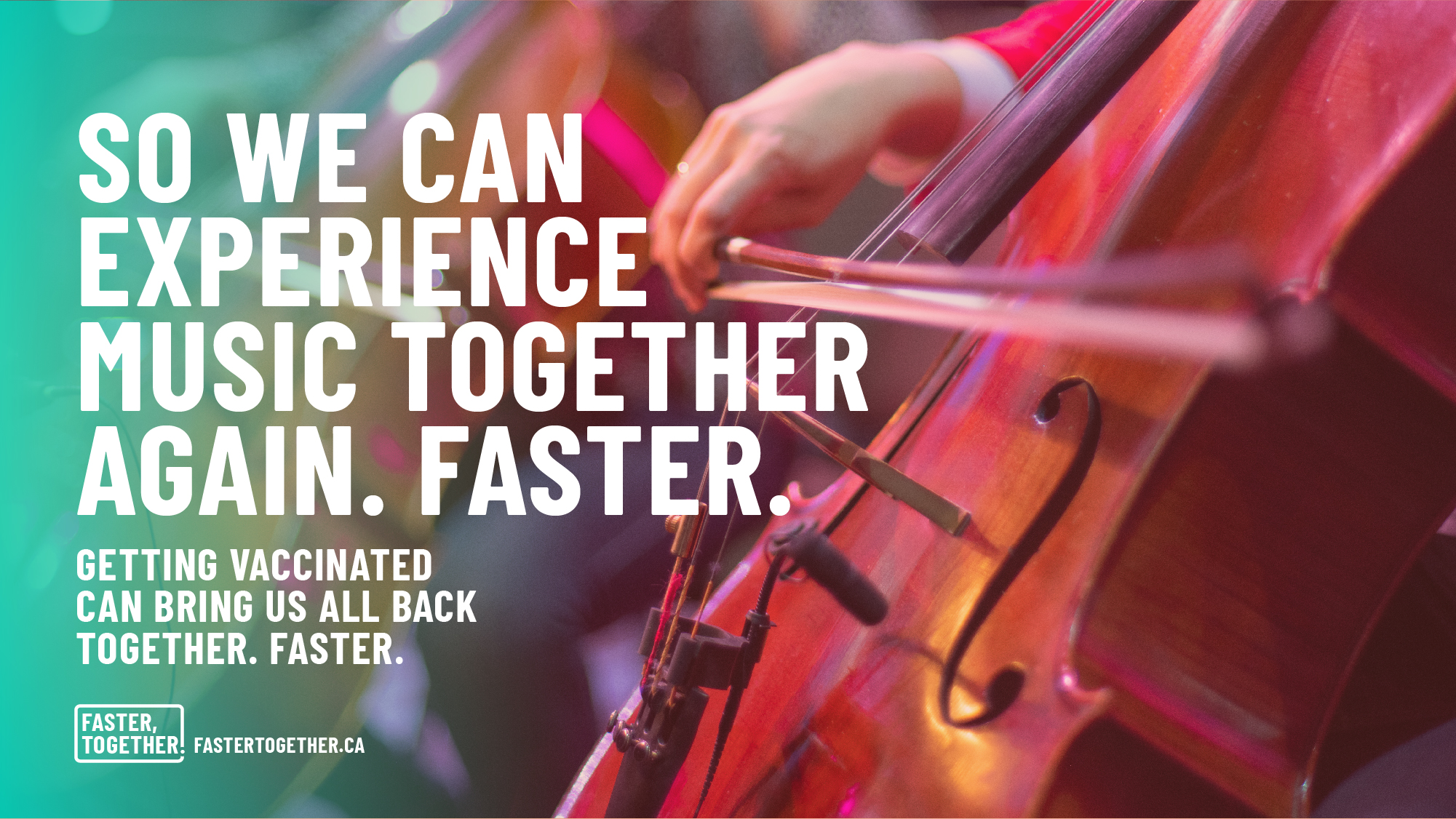 Posted on

June 10, 2021
CIMA is part of a very broad coalition of trade organizations, corporations, academia and labour groups who have come together for a public media campaign, Faster Together, to encourage everyone to get vaccinated. In public opinion polling done by ABACUS-the co-sponsor of this initiative along with the Canadian Labour Congress, roughly 6-8% of Canadians say they will not get vaccinated and a further 15% still need nudging and convincing. The campaign largely focuses on the latter group.
Under the #fastertogether hashtag the organizers have created useful content for various sectors of the economy, including the music sector. The message is simple: the faster we all get vaccinated the faster we can go to shows, festivals, restaurants etc. We're hoping that you'll find this content useful and will consider including it in your regular social media scheduling.
Interested in joining the effort? https://resources.fastertogether.ca/join
#FasterTogether Campaign Recommended Assets for CIMA Members: https://www.dropbox.com/sh/d81whzcoivbfuw0/AAD6zQIv63Iod0bGVgY9Qq1Ra?dl=0
#FasterTogether Campaign Assets:https://resources.fastertogether.ca/materials
Example of Social Media blurb:
Getting vaccinated can bring us all back together. Faster.
So we can experience live music together again. Faster.
ORGANIZATION is a proud supporter of the Faster Together campaign, working to promote COVID-19 vaccination and help speed up the recovery from this pandemic. #fastertogether