Live music workers: apply for a one-time grant of $2,500!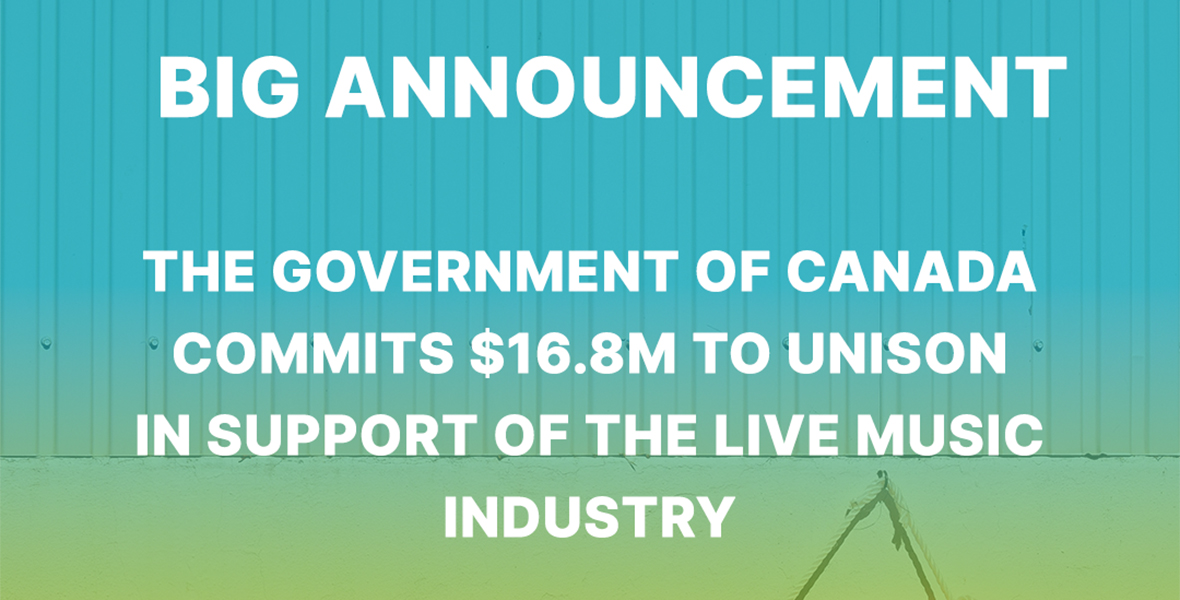 Posted on

July 6, 2022
Great news for Canadians who are live music professionals! Unison has announced the Live Music Workers Fund and is accepting applications as of July 6, 2022 from eligible recipients. MusicOntario encourages folks to read the full FAQs and apply for a one-time payment of $2,500 to offset some of the financial struggles the sector experienced as among the hardest-hit by COVID-19. If you have any questions regarding eligibility, please contact Unison directly for more information.

OVERVIEW
The Government of Canada announced The Unison Fund as a recipient of the Canada Performing Arts Workers Resilience Fund.
Unison will be distributing this funding to qualifying live music workers as part of The Live Music Workers Fund program. This program launches July 6th, 2022.
The Live Music Workers Fund program will provide financial relief to qualified independent and self-employed workers in the live music sector to support themselves and their families with basic living expenses - groceries, shelter (rent), and medical expenses.
Applicants who do not meet the eligibility criteria for the Live Music Workers Fund should apply to the Industry Assistance Fund.
Successful applicants will receive a one-time payment of $2500.
Check out Unison's FAQ page for more information.
To apply, visit www.unisonfund.ca or view step-by-step instructions on how to apply.