MusicOntario and CIMA Welcome Rosalyn Dennett as Membership Services Coordinator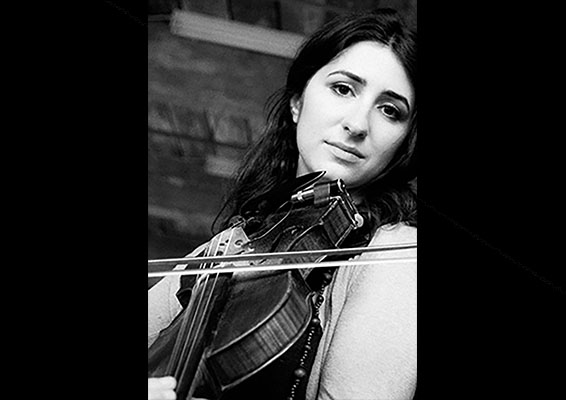 Posted on

March 31, 2015

Tagged as
MusicOntario & CIMA are pleased to welcome Rosalyn Dennett as our new Membership Services Coordinator. In this new role, Rosalyn will provide enhanced support for existing members and find new ways to connect with the broader industry.
"We are certainly thrilled to have Rosalyn join our team," says Stuart Johnston, President of CIMA. "Rosalyn is excited to meet and engage with our membership, and I have no doubt that they and the industry-at-large will be impressed with her knowledge, professionalism and enthusiasm."
As an independent touring and recording artist for the last 8 years, Rosalyn was a founding member of the band Oh My Darling, gaining extensive touring experience nationally and internationally. Since moving to Toronto from Winnipeg in 2011, she has quickly become a fixture in the Ontario Folk Roots community as a freelance musician and mentor to emerging artists.
Rosalyn holds a Bachelor of Music degree from the University of Manitoba, and has worked with the Manitoba Conservatory of Music & Arts, the University of Manitoba, as an educator with several Manitoba-based school divisions and with Sistema Toronto.
"We are so glad to have Rosalyn on board with us," says Rick Fenton, MusicOntario Executive Director. "She brings a strong perspective on the world of artists and other emerging professionals, which will help us as we expand our program offerings through MusicOntario."
In her career as an artist, Rosalyn has experienced first-hand the kind of support and guidance necessary for music industry professionals to succeed. "I am excited for the opportunity to join the CIMA & MusicOntario staff," says Dennett, "and I look forward to working together to help strengthen the independent music industry in Canada."

You can reach Rosalyn at the CIMA & MusicOntario office at:
Rosalyn Dennett
Membership Services Coordinator
Canadian Independent Music Association (CIMA) & MusicOntario
rosalyn@cimamusic.ca |rosalyn@music-ontario.ca
p: 416-485-3152 x.230