CMW is SOCAN's first Licensed To Play festival, making it easier for musicians to get paid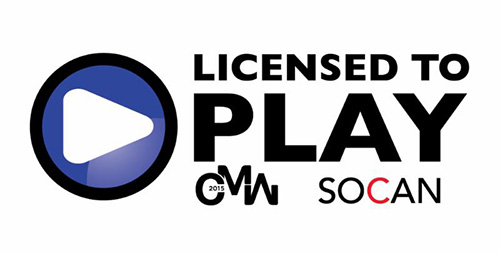 Posted on

April 22, 2015

Tagged as
Canadian Music Week has just become the first major music conference and festival in Canada to receive SOCAN's LICENSED TO PLAY designation. In addition, 92% of the Canadian acts performing at CMW this year include a SOCAN member.
For 1,000 bands performing at more than 60 Licensed to Play venues across Toronto for Canadian Music Week, from May 1-10, 2015, SOCAN has got you covered!
MUSICIANS: before hitting the stage, tweet @SOCANmusic a photo of your set list. Include your band's name and the date of your performance.
It's just three easy steps:
1.  First, follow us on Twitter at @SOCANmusic.
2.  Upload a photo of your set list*, with your band's name and the date of the CMW performance.
3.  Tweet "Hey @SOCANmusic! Just played #L2P <venuename>. Here's my set-list! #CMW2015"
Click here for more information: https://www.socan.ca/news/socan-members-get-paid-your-performance-cmw-2015 

With the confirmation that more than 60 of the venues hosting CMW events are licensed with SOCAN, CMW was presented with the LICENSED TO PLAY designation from SOCAN. What is the LICENSED TO PLAY program? It's a special designation from SOCAN that nearly 30,o00 businesses are using to show their support through fair licensing of music created by Canada's songwriters and composers.
For more information, please visit: http://cmw.net/media/press-room/canadian-music-week-first-major-music-festival-licensed-to-play-with-socan/