INDUSTRY INSIDER FACTOR DOS & DON'TS PART 3/3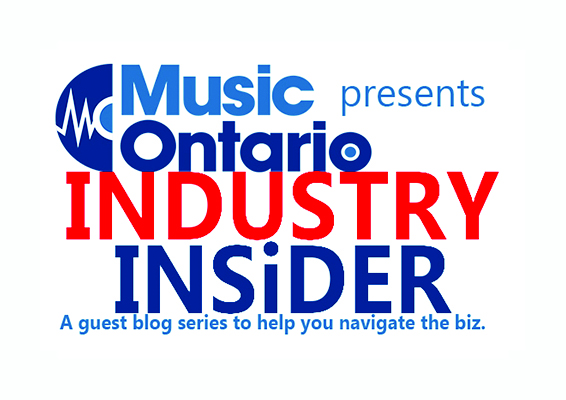 Posted on

May 5, 2015

Tagged as

Dos and Don'ts of Applying to FACTOR – 3 Part Series - PART 3/3
As a member of the Canadian music industry, you know that grants are out there, but accessing this funding might feel challenging. To help, we've created the following list of Do's and Don'ts for navigating our funding system. In part one, we'll talk about general keys to success with FACTOR (although, these tips are applicable across other funding bodies too). Next, we'll talk about tips that can make applying to FACTOR simpler. Last, we'll myth-bust some common questions about our most popular programs: Demo, Juried Sound Recording, and Live Performance.
Part Three: Demo and Juried Sound Recording (JSR) applications
DON'T wait until the last minute! Too many applicants wait until the final six hours prior to the deadline to submit their application, and then experience a slow, busy server. Avoid the stress and save time by doing whatever it takes to get your application submitted before the deadline day. Also note that staff leave the office at 5:00pm Eastern, and cannot assist you after that point. We cannot attach materials that are emailed to us on your behalf. We have to be fair to all applicants.
DO attach additional support materials in the "Component Information" tab of the application. The following items can help create a more detailed snapshot of your career and project for the jury: a professional photo, producer biography, key press clippings, radio charting history, links to videos, past and upcoming tour dates, and letters of support from agents, producers, labels, etc.
However, DON'T attach excessive additional material, or files that are extremely large. We recommend attaching a maximum of six additional files that most strongly support your application; file sizes should be no larger than 2MB. Remember that jurors are clicking through and downloading these files. Jurors are looking for evidence that you have a strongly crafted plan, can be expected to achieve this plan, and have a strong support team backing you up, so letters of support and examples of past and upcoming activities (like touring and videos) are key. We will not pass on documents that contain financial information or additional MP3s, so do not attach these materials.
DO request the total amount of funding that you wish to receive (to the program maximum). Your chances of approval do not increase if you request less funding.
DON'T be discouraged if you're not approved for funding on your first try. Many applicants are approved on their second or third attempt. We have three rounds of funding for Demo and JSR each fiscal year.
DO request to see any juror comments by responding to the email notification with the juror scores. Jurors are not required to leave comments, but many do. These comments provide constructive feedback from experienced professionals in the industry, and may be useful for submitting future applications.
Live Performance applications
DO make sure the Showcase is eligible. FACTOR defines a Showcase as a performance for a target audience of music industry professionals more so than the general public. In the majority of cases, Showcases are part of a larger industry event or conference, such as CMW or SXSW. Examples of ineligible showcases include, but are not limited to: performances at festivals without an industry element, CD release parties, or standalone gigs. Check to see if your Showcase is on our Eligible Showcase List. If you do not see your event listed, please contact FACTOR before applying! We can let you know if the event is eligible and what you need to include in the application, or save you the time of filling out an application that will be rejected because the showcase is ineligible.
DO attach signed deal memos for additional travelers. FACTOR will always recognize artist members who are listed in the Artist Profile as eligible travelers, but for any additional hired crew or musicians, you must attach a signed deal memo to the Additional Eligible Travelers section in the "Component Information" tab. The number of travelers is a key part of the subsidy calculation, so double check your numbers!
We hope these tips have been useful! If you have any questions, or just want to say hi, please don't hesitate to get in touch. At FACTOR, we love music, our jobs, and getting to know our clients better. You can find us in the following places:
In person – The FACTOR office is located at 247 Spadina Avenue, Third Floor, Toronto, Ontario M5T 3A8
Website – www.factor.ca
Telephone – 877-696-2215
Twitter, Facebook, Instagram - @factorcanada