Toronto Arts Foundation: Exploring Public Opinion About The Arts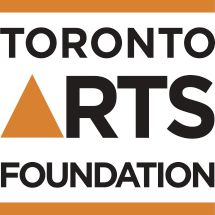 Posted on

May 29, 2015

Tagged as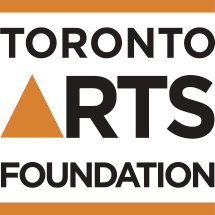 The Toronto Arts Foundation has released their latest Toronto Arts Study: a public opinion survey that measures the attitudes and opinions that Toronto residents have about the arts. Conducted in a partnership with Leger Marketing, the Toronto Arts Study 2015 is the result of an online survey of 500 residents (January 2015) and three focus groups conducted in East End Toronto and North York (January-February 2015).
The report focused on 4 key themes: arts engagement, arts impact, arts connection, and arts funding.
So, what do we know about Toronto's residents and their relationship to the arts?
Arts engagement:



71% of Toronto residents regularly attend arts events - either buying tickets for arts events, attending free arts events or visiting cultural locations.


Among these regular attendees, the two most popular types of events to attend were concerts (53%) and museums (52%).


Age plays an important factor in what types of events are attended - theatre attendance is most popular with the 55+ demographic, while festivals have the strongest appeal with the 18-34 year olds.


Downtown remains the primary draw for Toronto's residents when attending arts events, while word of mouth (57%) is the most common way to learn about events.


Arts impact:


The data shows that 69% of Toronto's residents appreciate the contribution that Toronto artists make to the city.


The study also showed that there are several barriers to arts participation in the city: cost (63%), lack of time (40%) and distance (30%) as key barriers. The focus group research also revealed that the cost and accessibility of transportation for those living outside the downtown core proved to be another important barrier.


Arts connections:


A whopping 97% of Toronto residents see at least 1 benefit of the arts to the city - the most popular benefits being tourism (79%), reflecting the city's cultural diversity (71%) and improving the economy (63%).


Similarly, 85% of Toronto's residents feel that arts events bring at least 1 benefit to their neighbourhoods - the most popular being: engaging young people (57%), making their neighbourhood a great place to live (55%) and bringing neighbours together (51%).


Going down to the individual level, at least 89% of Torontonians see at least 1 benefit of the arts accruing to them personally - exposing people to new ideas (66%) being the dominant benefit.


Arts funding:


Roughly 7 in 10 Toronto residents (68%) believe that Toronto artists add value to society and thus should receive appropriate compensation.


On that note, 57% of Torontonians believe that the arts should be a priority for local government - citing reasons like the diversity they bring to society, arts as a driver of economic growth, encouraging tolerance of other opinions and groups, etc.


If you'd like to read the full survey, you can find it by clicking here: http://www.torontoartsfoundation.org/knowledge-center/toronto-arts-stats