Call For Submissions: MusicOntario at FMO 2015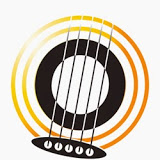 Posted on

August 19, 2015

Tagged as
MusicOntario Showcase at the Folk Music Ontario Conference 2015
Applications are now being accepted to showcase with MusicOntario at the Folk Music Ontario Conference 2015.
MusicOntario will be presenting artists in a private showcase room on Friday, October 16, 2015 and Saturday October 17, 2015 from 11PM - 2:30AM on both nights.
Artists are asked to submit the application form along with payment (if applicable), before 5:00PM EST, September 2, 2015*. All answers will be reviewed by our independent Talent Committee, and those selected to perform will be notified on or before September 10, 2015.
We appreciate all applications, however, for administrative purposes, only applicants selected by the committee will be contacted.
*All performers MUST complete their own registration for the Folk Music Ontario Conference by no later than September 4, 2015.
Please feel free to contact Rosalyn Dennett at rosalyn@music-ontario.ca with any further questions.
Thank you!
CLICK HERE FOR ONLINE APPLICATION FORM

______
Please join us during the Folk Music Ontario Conference as MusicOntario hosts a panel and a networking session, more details to come!
If you are a MusicOntario member attending the conference, we will be setting up a trade booth in the convention hall during the Conference, and welcome submissions of videos, songs, CD's, and any swag you have, that you'd like us to present for you. Come by and say hello! Please submit any, materials to 
rosalyn@music-ontario.ca