Mark V. Campbell appointed to the board of the Ontario Arts Council

Posted on

March 3, 2016

Tagged as
MusicOntario would like to congratulate Mark V. Campbell for his appointment to the board of the Ontario Arts Council (OAC)!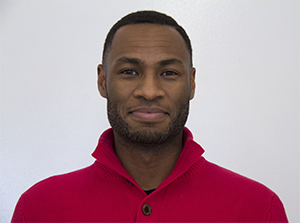 More about Mark from the OAC's announcement yesterday:
Mark is a co-founder of the Nia Centre for the Arts, an organization he left in 2015 that is devoted to exploring the arts and culture of the African diaspora. Based in Pickering, Mark is currently an Adjunct Professor at the RTA School of Media at Ryerson University. From 1998 to 2014, he was a programmer and DJ for the Bigger than Hip Hop Show on CHRY 105.5 FM in Toronto. He is co-editor of the forthcoming collection Hip Hop North of the 49th Parallel, published by McGill-Queen's University Press.
Mark has volunteered with the United Way Toronto & York Region, CHRY 105.5 FM and the Toronto Enterprise Fund. He has also served on the board of the Toronto Free Gallery and the City of Toronto's conservation and collections board under the Economic Development and Culture Division. Mark received his doctorate from the University of Toronto, and is a former Banting Postdoctoral Fellow with the University of Regina's Faculty of Fine Arts.
OAC's board is responsible for setting the Council's policies and overseeing its operation. They are appointed by the government of Ontario for a three-year term that may be renewed once. Board members come from various regions of the province and play an important role as advocates for the arts in Ontario and as representatives of OAC in communities across the province.