JOB ALERT: Membership Services Coordinator @ CIMA & MusicOntario!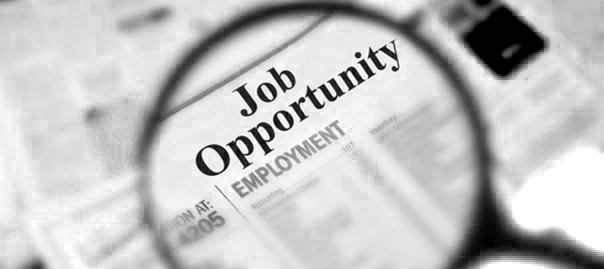 Posted on

July 27, 2016
The Canadian Independent Music Association (CIMA) and its division MusicOntario are seeking a Membership Services Coordinator.
CIMA is the national, membership-based, trade association representing the Canadian-owned, English-language independent music sector. MusicOntario is a membership-based music industry association representing the independent music industry in Ontario. Our members represent all facets of the Canadian music industry.
The Membership Services Coordinator positions' core role is to continually engage current and prospective members with a major focus on retention and recruitment.
In essence, this position is one of CIMA's/MusicOntario's key business development initiatives, with responsibilities that include generating more industry engagement on a membership level, as well as helping to disseminate important information about programs and services.
In addition to the innate value of the programs and services offered by CIMA and MusicOntario, the dissemination of current information about these activities to members, industry, stakeholders and sponsors is of immense value. The other side of that value is the reporting of our members' successes and undertakings.
The Membership Services Coordinator will encourage members to leverage the benefits of the programs and initiatives offered by CIMA and MusicOntario.
The successful candidate will work with CIMA/MusicOntario staff to connect the dots between departments and industry outreach.
Core Responsibilities:



Work with CIMA/MO management to coordinate comprehensive membership development and retention plan




Membership Outreach




Actively recruit prospective members


Maintain regular communication with current membership


Prepare digital and print membership packages/materials to include, but not limited to, membership benefits, services, affinity programs


Process new membership applications and renewals












Track and maintain member participation and engagement statistics by creating reports to illustrate member involvement







Maintain up-to-date membership database (CIMA & MusicOntario members)


Ensure e-membership directory on website is current and accurate







Create regular reports and statistics for management relating to membership statistics







Communicate key services such as educational, training and professional development opportunities (workshops/panels, seminars, web-based content, reports and other resources) to members/industry at large


Work with CIMA/MusicOntario staff to generate social media content to promote association activities and events


Produce and distribute MusicOntario newsletter


Maintain up-to-date content on MusicOntario website


Facilitate feedback from membership to ensure needs are being met


Assist in the delivery of professional development events for CIMA/MusicOntario


Coordinate with organizations and MIAs, conferences, festivals to identify opportunities for CIMA's professional development and industry outreach initiatives


Attend various industry events to educate participants on membership benefits as well as association programs and services, as directed


Assist in the collection of feedback from members through membership surveys, post-event surveys/feedback sheets, etc.


Assist with the preparation of reports for funders, sponsors, stakeholders, etc., as required


Assist with the implementation of association events, as required


Deal with all matters relating to membership


Other duties as required


In conclusion, the Membership Services Coordinator role within the organization will serve to strengthen the relationships we enjoy with our memberships, grow our base and ensure the benefits of membership are well communicated to our members and industry.
The successful candidate will be outgoing, work creatively in a collaborative fashion, enjoy connecting with industry and artists, and be willing to deal with all aspects of membership matters.

Key Requirements:



Post-secondary education (or relevant experience) in communications, marketing, promotion or sales


Demonstrated, excellent written and verbal skills (clear and concise writing)


Highly organized with the ability to meet deadlines


Strong customer service and interpersonal skills to engage with members, sponsors, stakeholders and fellow staff


Advanced, broad-based computer skills including ease Microsoft office and website and social media platforms (Facebook, Twitter, Instagram, etc.)


Proven ability to execute multiple projects simultaneously as well as to prioritize


Ability to effectively self-direct as well as work in cooperation with management and staff


Knowledge of, and experience in, the music industry would be an asset.


Experience with membership based organizations would be an asset


Position primarily requires daytime working hours; however, periodically work will involve weekend/evening hours for association-related events


Interested candidates should email a covering letter, three references and a resume to:
alyssa@cimamusic.ca
by August 19, 2016
CIMA/MusicOntario will contact only potential candidates.