CIMA Appoints Emy Stantcheva as Manager of MusicOntario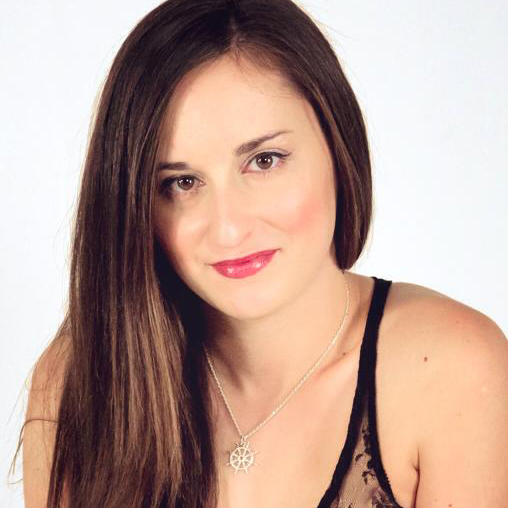 Posted on

August 30, 2017
August 30, 2017 - CIMA is pleased to announce Emy Stantcheva's appointment as Manager of MusicOntario, moving from her previous role as Marketing and Events Coordinator for both CIMA and MusicOntario.

*
In her four and a half years at CIMA and MusicOntario, Emy has worked closely with the team to build, develop and execute various professional development and showcase programs for emerging artists and music industry professionals. Her role has included building relationships with various conferences and festivals, overseeing CIMA's annual Gala, launching the Road Gold program, working with CMPA on the Canadian Music Café, and assisting with Music Export Canada/Canadian Blast initiatives.
"I am very pleased to announce Emy's new appointment as Manager of our MusicOntario division," says Stuart Johnston, President of CIMA. "Emy has long made a positive and meaningful impact on members and the industry at large, and I am more than confident that MusicOntario and its members will only benefit from Emy's endless passion and drive to make the industry a better place for everyone."
As Manager of MusicOntario, Emy will step back from her various roles at CIMA and focus on creating and identifying new opportunities for Ontario artists and entrepreneurs, while continuing to drive and hone the organization's existing resources, outreach and market access programs. Emy moves into the position following the recent departure of Interim Manager Brian Hetherman.
"I've had the distinct pleasure of being with MusicOntario since the company's infancy, and it has been a joy to witness its growth as it develops an instrumental role in Ontario's independent music community," says Emy. "It is a constant learning curve to identify what our vast constituency needs us to deliver, and to work collaboratively with this diverse community to ensure our programming is accessible, meaningful and inclusive. I am thrilled to have the opportunity to build these existing relationships, and identify new opportunities to connect with, engage, and create resources for indie musicians and entrepreneurs across the province. I'm very lucky to embark on this next chapter with the CIMA family, and could not ask for the support of a better team!"
Prior to CIMA, Emy worked in music publicity and marketing, and artist management. With over a decade in experience, we are confident that Emy's expertise, passion and sense of humour will play vital roles in leading our program and service delivery to benefit MusicOntario's members and our industry.
ABOUT MUSICONTARIO:
What is MusicOntario?
Launched in 2012, MusicOntario is a non-profit, membership-based Music Industry Association (MIA), representing Ontario's independent artists and music industry. As a division of the Canadian Independent Music Association (CIMA), our mission is to provide professional development, services and support to the independent music industry in Ontario.
ABOUT CIMA:
Celebrating its 40th year in 2015, CIMA is the not-for-profit national trade association representing the English-language, Canadian-owned sector of the music industry, and is the first organization of its kind in the world. CIMA represents a diverse membership consisting of Canadian-owned companies and their ambassadors, all of whom are involved in every aspect of the music, sound recording and music-related industries. They are exclusively small businesses which include: record producers, record labels, recording studios, managers, agents, licensors, music video producers and directors, creative content owners, artists and others professionally involved in the sound recording industry. CIMA's mandate is to develop and advocate policies and services that serve to support a strong and economically stable Canadian independent music and sound recording industry, ensuring the long-term development of the sector and to raise the profile of Canadian independent music both in Canada and around the world.

-30-

Media Contact:
Elise Roiron
Canadian Independent Music Association
416-485-3152, extension 223
elise@cimamusic.ca

*Photo by Front of House Photography