MusicOntario @ Pop Montréal: Making Yourself Visible Panel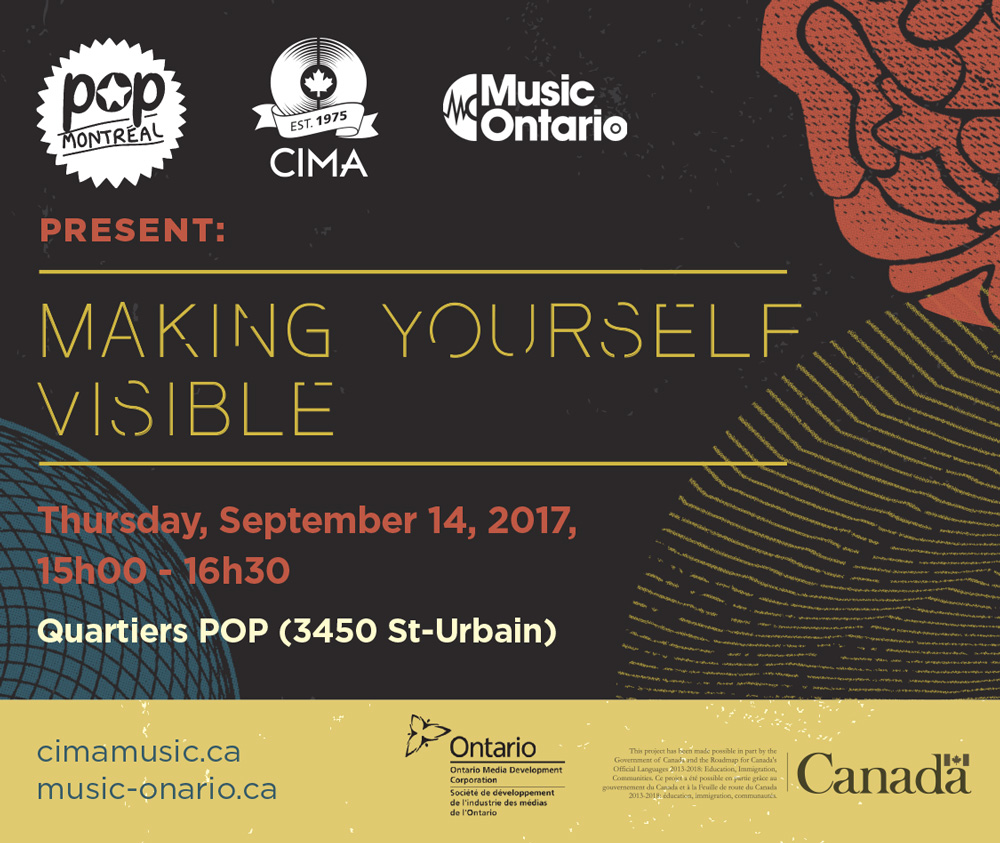 Posted on

September 1, 2017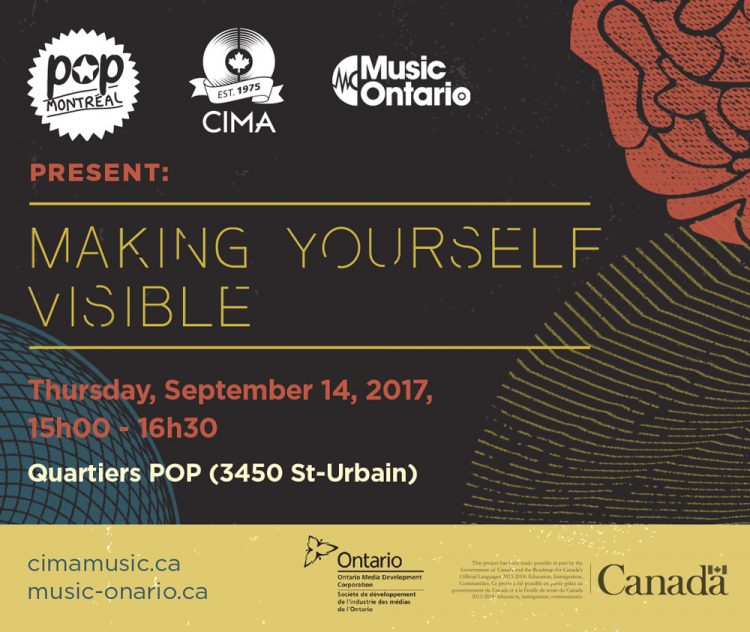 When: Sep 14, 2017 (3:00-4:30pm)
VENUE: POP Box (Quartiers POP)
CITY: Montréal, Canada
One of the biggest challenges artists face is connecting with the right audiences. Whether you're organizing a tour or promoting a new album, it's essential to get relevant info to your listeners in the most direct, efficient way. With online promotion becoming less centralized and more do-it-yourself, how do independent musicians spread the word in a constantly changing digital environment? From practical social media tactics to tips on planning your own online promo campaign, these experts give the real talk on how to spread the word about your unique project.
Panelist:
> Mona Dehghan is the Director of Marketing and Project Management at Mute Records and is also the driving force behind Mon Amie Records.
> Raymond Biesinger is a visual artist, 1⁄2 of legendary DIY punk band The Famines, and a cofounder of the innovative Pentagon Black label.
> Nelson Arreguín is the Senior Marketing and Communications Specialist at Shure, an industry leader in audio electronics.
> Colleen Krueger started her music career designing gig posters and eventually moved on to show and tour booking, coordinating programming for Music Calgary, and running a boutique management company called Landlocked MGMT. She also works for the excellent label Flemish Eye Records.
> Amy Macdonald is Program Manager at ELAN Quebec and a musician who has played with several bands based in Montreal.
Learn more here: