Floral Marks - MusicOntario Member Spotlight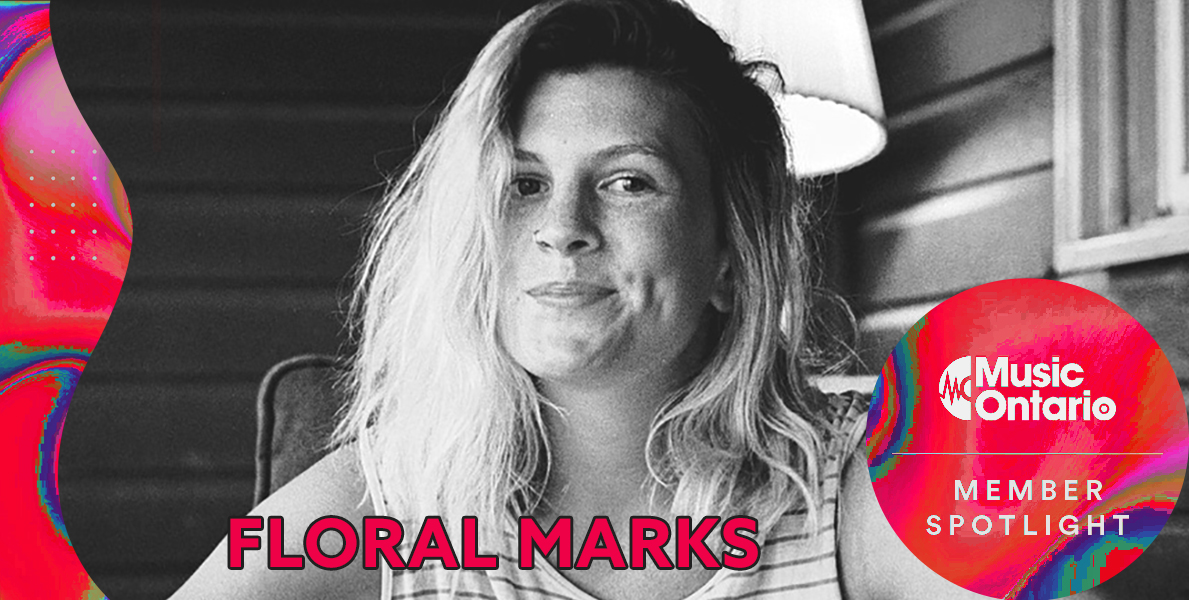 Posted on

September 15, 2020
Drawing from the influences of powerful and stirring vocalists and songwriters before her, Floral Marks dives boldly and freely into uncomfortable emotions, melancholy introspection, and a pervasive hopefulness abounding in her melodies and lyrics. Read on to learn about her 2020 EP, "FM," as well as plans for a May 2021 release bearing the fruits of time to write and expand catalogue - one of the few silver linings on pandemic 2020.

ABOUT FLORAL MARKS:

Floral Marks is a Toronto based singer-songwriter whose folk/rock music is influenced by an eclectic mix of frontwomen including Alanis Morissette, Janis Joplin and Dolly Parton. Her emotive voice and lyrics encompass the numerous ups and downs of personal relationships and life experiences. Her debut EP "FM" was released in February 2020 including her first single Past Love. She then released a live studio performance of her sorrowful song Low accompanied by her creative partner Scott Neary on piano. She has recently released a set of live off the floor videos introducing new material called The Cottage Sessions.
A BIT MORE ABOUT THE UPCOMING RELEASE:
Floral Marks has been using the time away from live music venues to build up her catalogue of songs and hone in on the sound she is after for her upcoming full length album (May 2021). She has begun to introduce a more stripped down and raw version of her songwriting, the likes which can be seen in The Cottage Sessions videos. She is eager to explore the different sounds that have come out during this unprecedented time and keen to reflect this change within her music.
Website: https://www.floralmarks.com/
Instagram: https://www.instagram.com/floralmarks/
Facebook: https://www.facebook.com/floralmarks
YouTube: https://www.youtube.com/channel/UCB-OOM1jIKfuki0Un...
If you're a MusicOntario member, get in touch with Sam Rayner to find out how to apply to be featured!